7 min read
Improving Plant Optimization With Logistics Software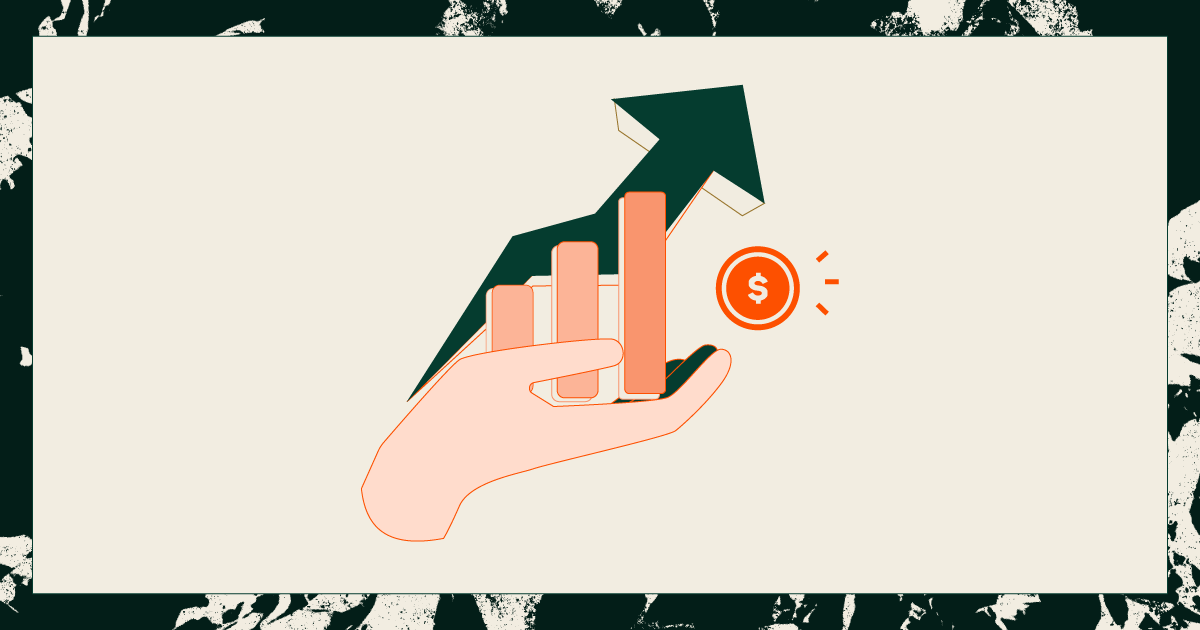 Plant optimization is at the forefront of almost all material producers' minds. It doesn't matter how big your plant operations are, or whether you have one plant, or many. We guarantee it's something you're familiar with. You've read about it. Maybe even tried a few strategies to improve it on your own.
You're no doubt sold on the concept and agree that optimization really is key to delivering more material, which is ultimately your end goal. An equally important goal that goes hand in hand with increasing deliveries is improving your customer satisfaction. After all, it's short-sighted to focus on completing more orders if the customers responsible for those orders aren't pleased with your service.
So, yes, plant optimization and plant efficiency is vital to your success. But if you're like many material producers you still struggle with exactly how to make the most effective use of your resources, and how to implement performance improvements.
Up until recently, it was almost impossible to identify specific problems with your plant's efficiency unless you could afford a team of people with stopwatches and clipboards to record times of each load as it progressed through all the points in its delivery cycle. After all your data was manually collected, you'd still have to find someone with the time and ability to analyze it.
It's no wonder then that most material producers forgo gathering data by hand and rely on educated guesses or gut feelings when they attempt to optimize their operations – and improve their business performance. Fortunately for them, they're not dealing with problems in isolation. The materials industry as a whole recognizes several common roadblocks to plant optimization:
Plant layouts that are problematic

Cumbersome loading practices for some material types

Slow loading machinery

Operating hours and early morning work that's planned poorly**

Bottlenecks at scale houses and loading points**

Not having adequate amounts of material on hand**

And lastly, weather
Some of these obstacles require extensive analysis and expense to correct, but others can be overcome quite easily by adding a logistics solution to streamline your plant or quarry operations to meet peak efficiency. Logistics software that includes GPS tracking in real-time can give you the accurate, reliable data that you need to make the right adjustments for improved plant optimization.
In this article we'll show you how a solution like the Trux all-in-one dispatch management platform can improve your plant optimization, so you can deliver more material and exceed your customers' expectations by providing them with accurate delivery times and other information that's important to them.
Deliver More Material with a Logistics Solution
Three of the common roadblocks are easily taken care of when you add a logistics solution. By choosing a platform that's user-friendly and designed specifically for dump trucks, you'll soon be enjoying efficiency and seeing improved plant performance that allows you to squeeze in a few more loads each day.
Operating Hours and Poorly Planned Early Morning Work
Material producers are always on the lookout for ways to gain more control over their operations and often seek performance improvement. Some of the more obvious areas they focus on include improving safety, reducing risk, increasing fuel efficiency and fleet efficiency. But one aspect that is often overlooked concerns operating hours and early morning work that's not given enough attention.
By providing your dispatcher with the ability to do their job from home (or wherever they happen to be in the early hours of the day) you will have a level of control you've not had before. Instead of hoping that things go smoothly with only a skeleton crew at the plant, you'll have the confidence that your dispatcher is empowered to make sure everything runs like a well-oiled machine.
They can create a schedule, assign haulers and manage other dispatch tasks through a mobile app. And with that kind of technology in the palm of their hand, they'll be aware of any problems faster than if they were in the dispatch office without technology. This is because the logistics solution gives them a bird's eye view of all active haulers and a way to efficiently communicate with all parties.
Bottlenecks at Scalehouses and Loading Points
In addition to allowing your dispatcher to get a jumpstart on the day without physically having to be at the office, a logistics solution helps your dispatcher and plant associates address the problem of bottlenecks in two significant ways:
While creating a schedule and assigning haulers, your dispatcher can plan ahead to prevent trucks from having to wait in line by staggering their arrivals. Giving haulers "appointment times" keeps trucking moving so long lines don't form at the scalehouse and loading points. The impact of staggering arrivals has a ripple effect at unloading sites too.


As you begin to collect data from various points within your plant operations, you'll be able to identify specific areas that repeatedly cause delays. Armed with this information, your dispatcher can plan the day's work and make adjustments based on accurate data rather than guesses.
Handwritten tickets are another item that contributes to the creation of bottlenecks. Digital load slips which are a feature of a logistics solution like Trux are safer, faster and more accurate. Instead of a hauler having to get out of his truck to hand off a paper ticket, they can stay in the cab which not only protects them, but makes the process of getting documentation of a load a sure thing and much quicker.
The details regarding a load are immediately uploaded into your system so your back office has the information. The hauler doesn't have to keep up with tickets throughout the day. The back office team and plant associates don't have to sort and batch–or search for a ticket that's gone missing! Some companies might have been aiming for continuous improvement, but it's hard when you're dealing with stacks of paper. Employees also won't have to spend any time trying to verify scribbled numbers that they can't read.
Not Having Enough Material on Hand
There's almost nothing worse than having to turn down work because you don't have enough material on hand–unless it's getting behind schedule because you don't have enough material on hand.
Avoid both of the above situations, and improve plant performance with a logistics solution that can help you keep track of which stockpiles or silos need to be replenished. The same technology that provides you with visibility into your trucks' whereabouts, load times, transit times and more can give you insights into the amounts of materials you have available. It's just one more example of how having accurate information instantly accessible improves plant optimization.
Exceed Your Customers' Expectations by Giving Them What They Want
You know the business adage, it's easier to keep an existing customer than gain a new one. In construction, there's not a whole lot you can do to differentiate yourself from your competitors. Materials don't come in eye-catching packaging. Your gravel is pretty much the same as the other guy's down the road. And you don't want to rely on price adjustments. You can, however, deliver a better customer experience.
Think about how many times customers call dispatch to check on an order. Once they finally get a hold of someone, they usually have to wait for dispatch to call or text the hauler for his location. Wouldn't it be nice if you could make it possible for your customers to get the information they need in real-time without having to pick up the phone?
That's what a logistics solution can do. While you're benefiting from increased efficiency, your customers are also enabled to plan better because they'll have the information they need right at their fingertips. Here's how it works:
Customer Orders
You receive a customer order which is immediately integrated into your logistics solution for easier order management. With all the details right there in front of the dispatcher, they're able to create a dispatch order and assign a hauler.
Order Confirmation
After haulers are assigned, the customer will receive an order confirmation so they can check that all the details are correct.
Haulers Punch-in Digitally
With the Trux solution, as soon as a driver digitally punches in, a text message is sent to the customer letting them know that their order is in progress. They'll also get a link that allows them to track haulers, loads and see ETAs as long as the order is active.
Load is Delivered
As a load is delivered, your customer gets that much anticipated confirmation of delivery. It includes the location and time of the load delivery relative to the drop zone. They can accept the load, enter notes about it or even reject it.
End of the Day Report
At the end of each day, you'll receive digital load slips for easy, accurate invoicing. Your customer will get a dispatch summary for their own records.
All these points of communication are handled by the solution. Your dispatcher is free to focus on other tasks rather than answering the phone. But the process empowers associates at the same time, because they can confidently assure customers that they'll receive their order when they are promised. Your customer is much happier because they get the information they need without having to deal with the inconvenience of making calls. It's a winning situation all around.
Improve Plant Performance with Trux
From giving you more control at all times to identifying points in your delivery cycle that slow you down, implementing logistics software is a doable solution to improving plant performance. At the same time, it allows you to elevate your customer service in a way that will give you a competitive edge and ensure repeat business.
If you're interested to find out more about how a logistics solution would benefit your organization, this five-minute assessment is a great place to start.