Nation's Largest Dump Truck Marketplace
Find more work for the trucks you own and get instant access to more haulers when you need them
TRUX connects haulers with contractors and material producers near them, making it easier than ever to find dump trucks
0
New Drivers Taking 1st Shift Each Day
Get Paid Faster
We know that owning a dump truck is an expensive undertaking. You work hard and it is often challenging to collect payment for the work you do. Waiting 60 or 90 days to get paid is a thing of the past. TRUX pays truckers the week after they perform a job via direct deposit.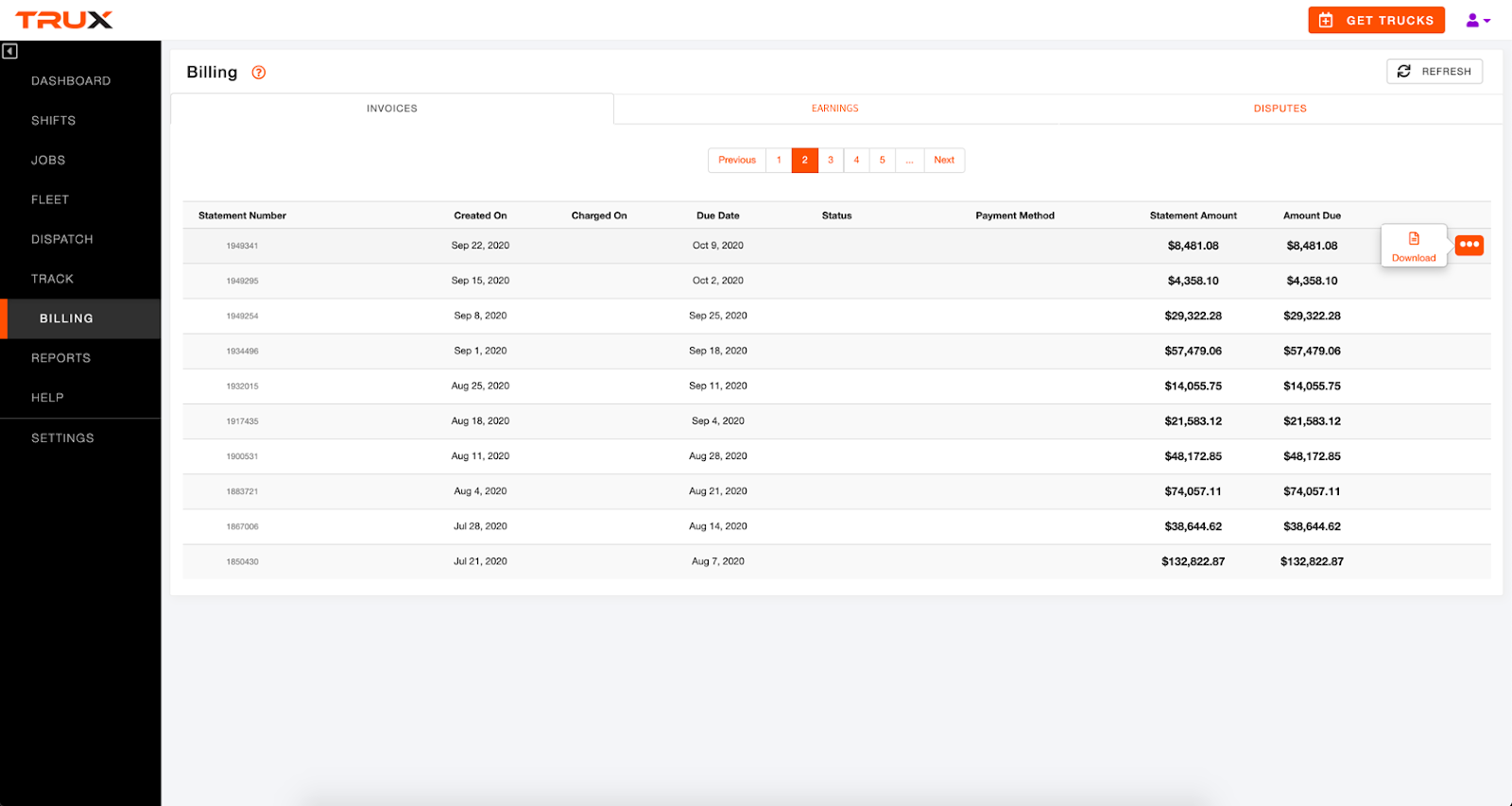 Automated Invoices
The process of invoicing contractors is labor intensive and tedious. TRUX eliminates the need to invoice contractors directly, so you can focus on getting your trucks back on the road.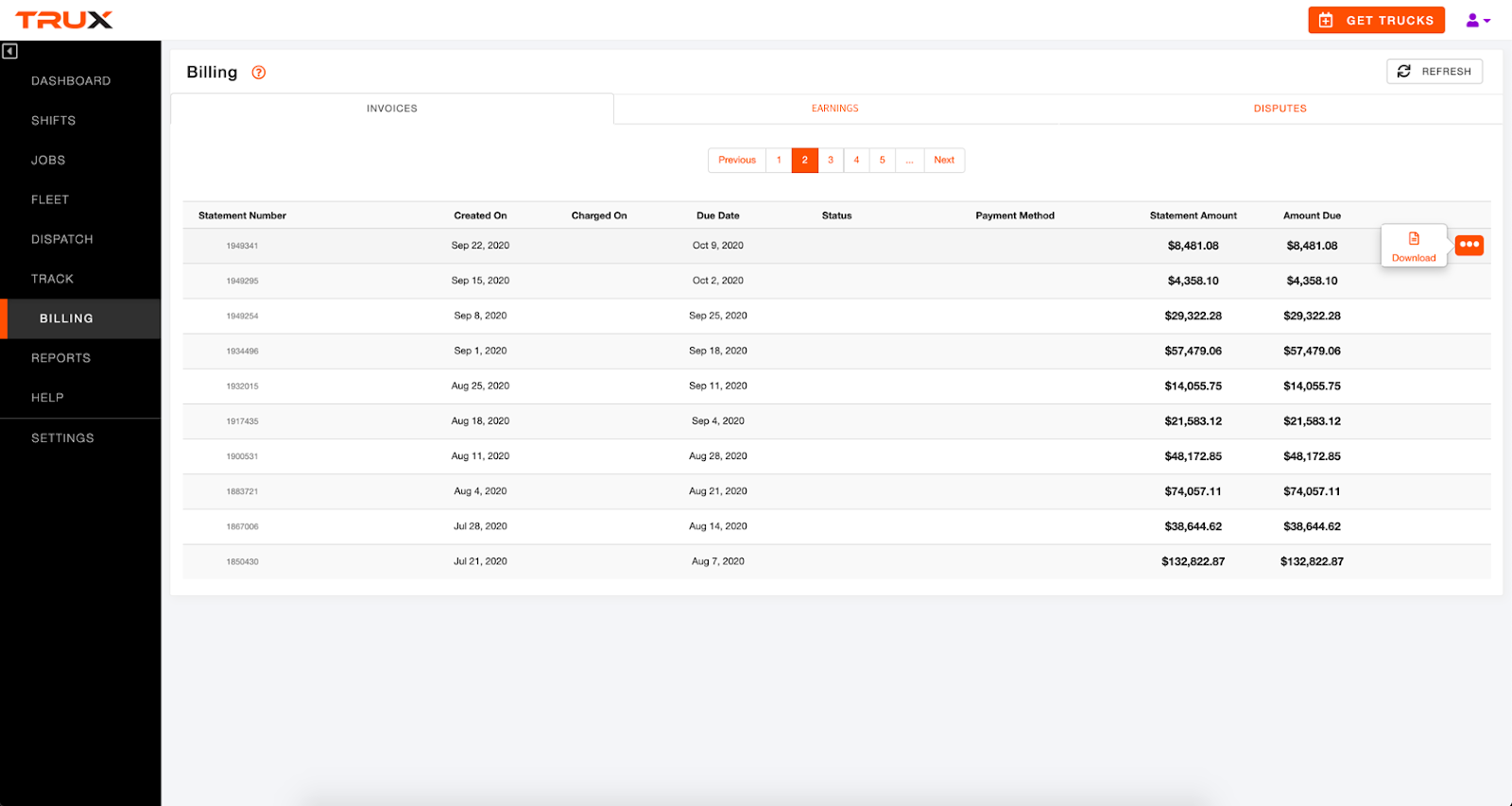 Real-Time GPS Tracking
With GPS tracking, you can track 3rd party haulers that you hire from the TRUX marketplace - and communicate their location and status to your customers.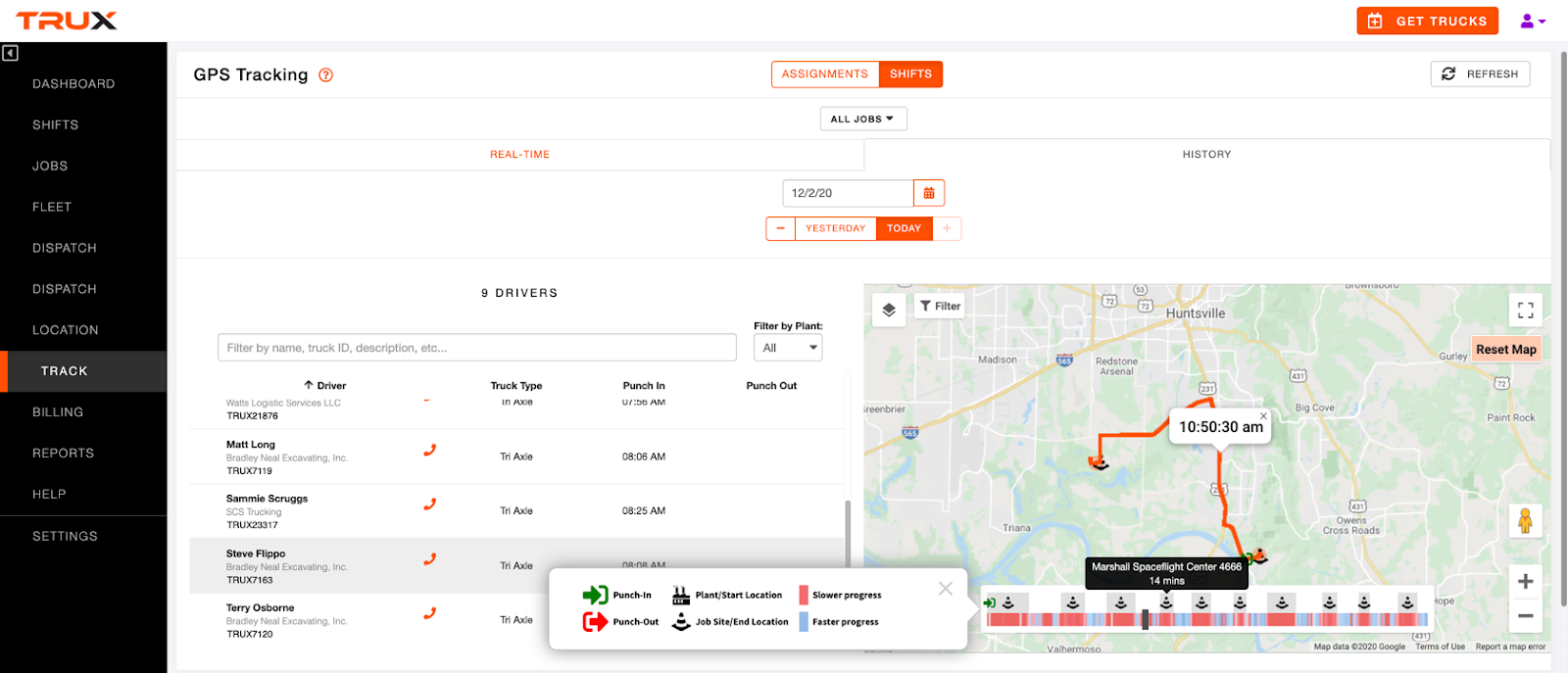 GREAT TEAMS DEPEND ON TRUX
"Because we use TRUX, I know that I'll be able to meet our customers' demands and I don't necessarily need to know how many trucks are available to me at that moment."
Mike Gagne
Dispatcher
"With a quick phone call and a two second process with TRUX, we added an additional $4,000 to our bottomline in a single day on a job we wouldn't have done before."
Mark Peach
Vice President
"TRUX has been most helpful to us in the dispatching fleets of trucks. With one single stroke of the keyboard, we can request and receive a sufficient number of trucking for our projects."
Chris Lynch
President
Getting Started with TRUX is Easy
Talk to one of our experts today to learn more!