Unparalleled delivery transparency means greater efficiency for you and your customers.
ACCESS SCALE TICKET DATA
No more distributing, managing, and exchanging paperwork between the scale house, the hauler, and job site personnel

View, download, and share E-Tickets and scale ticket data in real-time

View delivery velocity, destination cycle time, arrival time, and delivery time for each load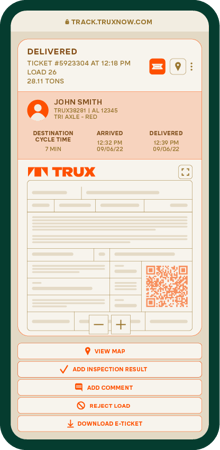 DIGITAL PROOF OF DELIVERY
Time-stamped visual and digital delivery confirmation of every load relative to the target drop zone

Add and communicate inspection notes, comments, and reject individual loads at the job site for Dispatch to receive and manage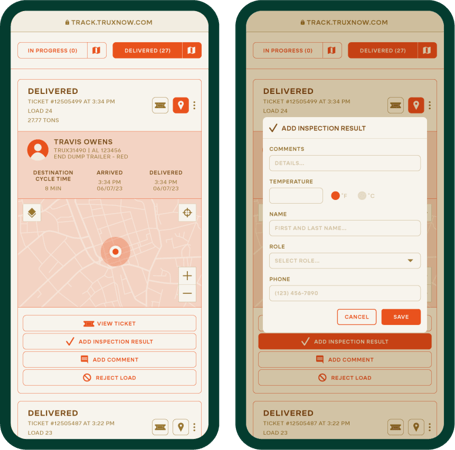 ELIMINATE PAPER
Real-time ticketing data sent directly from the scale to the hauler's app, the customer, and Dispatch

Digitize the back office and automatically match tickets with invoices

Scale ticket data from all loads and deliveries automatically aggregated for the entire order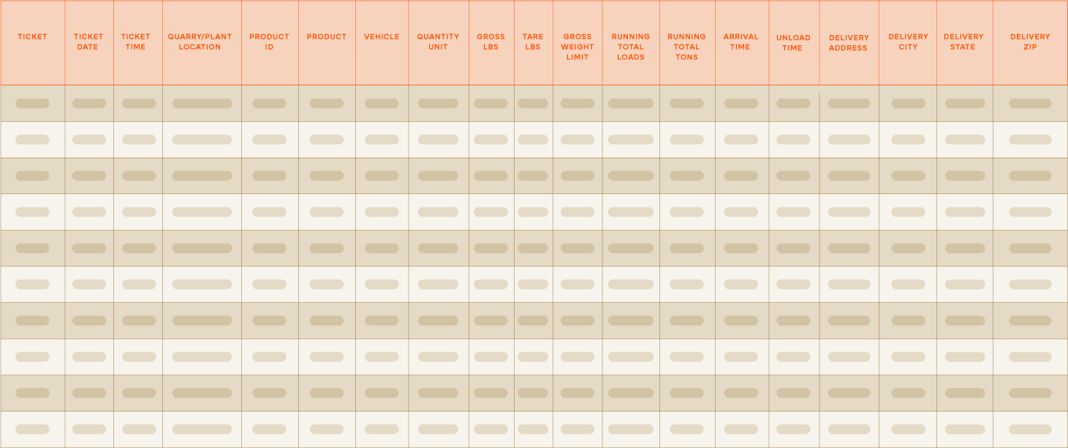 GREAT TEAMS DEPEND ON TRUX
"Having an idea of when the trucks are loaded and how long it's taking them to get here is helpful."
Foreman
"I can see where the inbound loads are, how many have been delivered, and where we should finish the day. That's really important information"
FOREMAN
"We can speak to the customer knowing they see what we see, and we see what they see, so both sides can stay in sync."
Dispatcher
Looking to deliver a differentiated customer experience?
Give your customers the ability to track their deliveries and improve project productivity with Trux.