Protect and manage your relationships with independent haulers
Pass the ABC Test with Trux
Do you make use of third-party, subcontracted haulers for some or all of your dump trucking needs in the state of California? California Assembly Bill 5 (AB5) requires the heavy construction industry to use the 3-step ABC Test to prove that these dump truck operators are independent contractors. Trux helps you pass this test and substantiate the independent contractor status of your subcontracted haulers.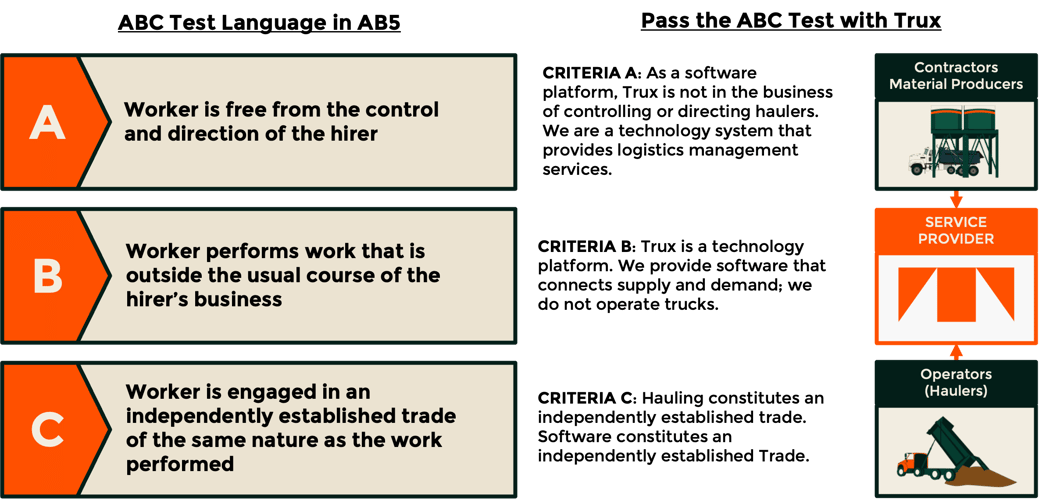 Maintaining Independence
Post work to the Trux Marketplace for verified, independent haulers to claim

Request known 3rd party "Favorites" who can choose your work among other available Marketplace work

Independent haulers choose to claim and accept work requests and/or claim available work from the Marketplace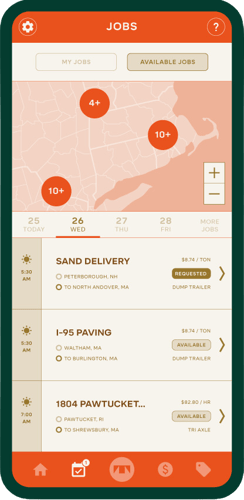 Haul With Confidence
Trux validates and requires all haulers on the Marketplace have current and sufficient insurance coverage

Trux ensures all hauling companies are registered as proper business entities with a valid Tax ID

Trux collects and maintains documentation required to make hauler payments for Marketplace work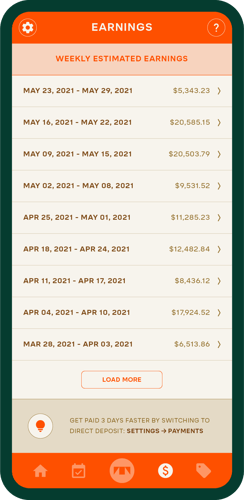 GREAT TEAMS DEPEND ON TRUX
"Our team is solution and results-driven and Trux is the solution that works best for our business."
Foreman
"Being able to bring dump trucks to a project, even from outside of our local market, is a huge win for us."
Vice President
"Trux is so easy to work with. There's nothing crazy about it. Everything is right there in front of you, so it was easy to just take it and run with it."
Dispatcher
Getting Started with TRUX is Easy
Talk to one of our experts today to learn more!