6 min read
Essential Tools for Managing Construction Projects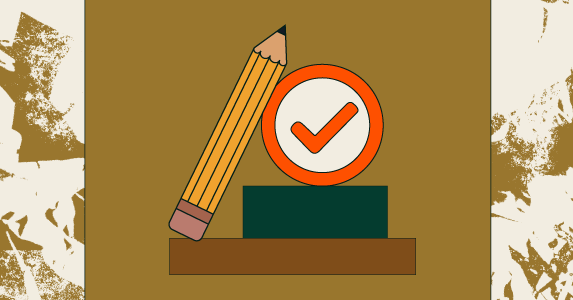 There's a new class of power tools for contractors. They're digital tools and once you start using them for managing construction projects, you'll wish you'd gotten your hands on them a long time ago.
But kudos to you for taking the first step towards transforming your business with powerful technology.
Although more and more contractors are looking into digital tools, the construction industry as a whole has been known for lagging behind the times. Using pen and paper for project management is still common practice. But most of the barriers to going digital listed by construction companies are based upon misconceptions.
The top reasons include the fear that there will be more work during the integration process; the notion that digital solutions are too complex; and the belief that digital tools save only time and that there's little actual return on investment.
After getting a basic understanding of how digital technology can transform your business and help you stay on time and on budget, you'll see that these so-called barriers aren't all that big. More like molehills than mountains.
While it's true that there may be a learning curve for construction management when you bring on new technology, a software provider shouldn't leave you high and dry. Onboarding will be much easier than you imagine.
Software providers aim to build digital solutions for managing construction projects that are intuitive and user-friendly. You'll get a good idea from watching a demo if a solution is going to meet your specific needs. (This is especially important if you use dump trucks.)
Remember time is money. So time saved factors into ROI. What's more, many digital tools can save you in labor and fuel costs. Providers should be happy to show you data that backs up these benefits.
4 Essential Digital Tools for Managing Construction Projects
A tool has a specific function and is meant to make a job easier and/or faster. The same is true for digital tools. The tools you need for the design phase are vastly different from the tools needed during construction. We're going to focus on four digital construction project management tools that are essential for managing construction projects more efficiently during the phases when dump trucks are critical to getting the job done.
1. Centralized Messages: Bridging the Communication Gap
Much of the confusion and many of the delays that cause trouble for contractors are rooted in the methods of communication that are used. As handy as texting or using the phone is now that everyone has one in their pocket, relying on cell phones still has drawbacks.
Calling can result in having to leave a voicemail, hoping it's listened to soon and then waiting for a reply. Texting has its own set of issues. When a driver or a jobsite foreman needs to check on a detail about the job, looking back through text messages can take too long and takes attention away from the task at hand. Which is especially dangerous when you make your living behind the wheel of dump trucks and heavy equipment.
What about all the times you need to get a message to a group of people, but you don't have that particular group created in your contacts? You have last week's group, but that does you no good this week.
Using a logistics solution that has a real-time messaging system keeps everyone, including your construction project manager, on the same page. The system makes sending information to an individual or a group quick and easy. For example, if a dispatcher learns of severe weather that will impact the pick up of material, they can efficiently alert everyone--the hauler, the plant and anyone else who needs to know--simultaneously. And the messages are organized in a way that makes locating the information a snap.
Another benefit of having a dedicated communication system is that all your communications will be documented and stored in the cloud (if using a cloud-based solution). If disputes should ever arise, you'll be able to access the information to settle the matter.
2. Digital Dispatch: Managing the Moving Pieces
If communication is the lifeblood of your operations, then your dispatcher is the heart. And just like that vital organ, you want your dispatch to work with the utmost efficiency. Right now, like most in the construction sector, you probably create a schedule with a whiteboard or spreadsheets and dispatch with phone calls.
When you switch from those outdated manual tools to a streamlined digital approach, you'll experience a night and day difference. With just a few clicks, you can create a schedule. You can even plan ahead and schedule out a week or more in advance. Once the schedule is created, your dispatcher can move on to other tasks knowing they'll be alerted as soon as drivers accept the jobs. They won't have to play phone tag or continually check their phones to confirm that everything's lining up to proceed as planned.
A digital dispatching tool also allows your dispatcher to have a more proactive part in managing your construction projects to stay on schedule. Because of the increased visibility the solution provides, dispatch will be able to keep things moving along to avoid situations where time is wasted by having trucks idling for too long.
To avoid bottlenecks at pick-up or dumpsites, your dispatcher can stagger arrivals. Digital dispatching also makes it significantly easier to prevent deadhead trips. Once a driver has dropped off a load, they can be immediately reassigned. Still another way your dispatcher can ramp up efficiency to stay on time is by load stacking which is considerably easier with a digital dispatch solution.
All these strategies which are carried out with a few clicks are great time savers, but they save on fuel costs as well. Any time you can keep a truck moving (with a load) is better than that truck waiting in line at a site or in traffic. Digital dispatch makes it happen.
3. Real-time GPS Tracking: Keeping Tabs on Your Trucks
Real-time GPS tracking is an indispensable tool when it comes to managing construction projects more efficiently. When you know the precise location of all the trucks you have out for the day, you can plan better for unforeseen circumstances--like those times when the customer makes a change. Dispatch is able to alert all the parties that need to know and reassign the truck, so not another minute is wasted.
Not only will you be able to keep tabs on your trucks as they're in motion, but you'll also know if the driver has taken an unauthorized "detour." Certainly, your haulers--your own or hired--are entitled to breaks, but as a business owner, you're entitled to paying fairly for hauling which helps keep your projects on budget. Another way tracking helps with costs is by replacing the common practice of rounding up on the quarter hour with a digital punch in and out. Digitally generated timesheets can reduce trucking costs for hourly work by 2%.
4. Automatic Invoicing: Unburdening the Back Office
Hauling is only one line item for most contractors. But dealing with all the related paperwork can easily use up to 30% of the back office team's time. This is time spent sorting through a bin of tickets, batching them and sending out invoices. Add in the occasional missing ticket that someone needs to track down so everyone can get paid and you've got staff doing a lot of unnecessary manual work--that you pay for.
Automatically generated invoices can eliminate all of that. Here's how it works. Instead of keeping up with paper load slips, drivers upload digital tickets throughout the day. Those etickets, along with their digital punch-ins, are stored in the system and then used by the software to automatically create invoices. Many solutions will take invoicing a step further and consolidate them giving you one easy document to work with - rather than one invoice per third party hauler.
This kind of automation transforms a tedious process into a hands-off effortless one. Your back office team will now have the time to work on more meaningful tasks.
5. Bonus Tool: the Trux Marketplace
Trux is a trucking logistics platform built for contractors, material producers, and dump truck owners. Our solution gives you the essential tools we talked about plus a few more:
Centralized Communication
Digital Scheduling
Drag and Drop Dispatching
Real-time GPS Tracking
Automatic Invoicing
Data and Reporting
Mobile App
Route Optimization
Our contractor customers report they love all the tools in the Trux platform, but the one they appreciate the most is our marketplace. We are the nation's largest network of technology-enabled dump trucks.
What that means for you and our customers is that when you need to hire a hauler, you simply log in to our app. Post the type of dump truck you need, the job specifics, rate, etc. and in no time, you'll have that job filled. You don't have to worry if the driver is in compliance, either. We take care of making sure all our drivers are reliable, compliant and can be managed the same way you manage your own drivers. Managing construction projects doesn't have to be an uphill battle, especially when it comes to your dump truck needs.
Find out more about Trux by giving us a call. Or schedule a demo when it's convenient for you.