5 min read
Find Truck Drivers Looking for Work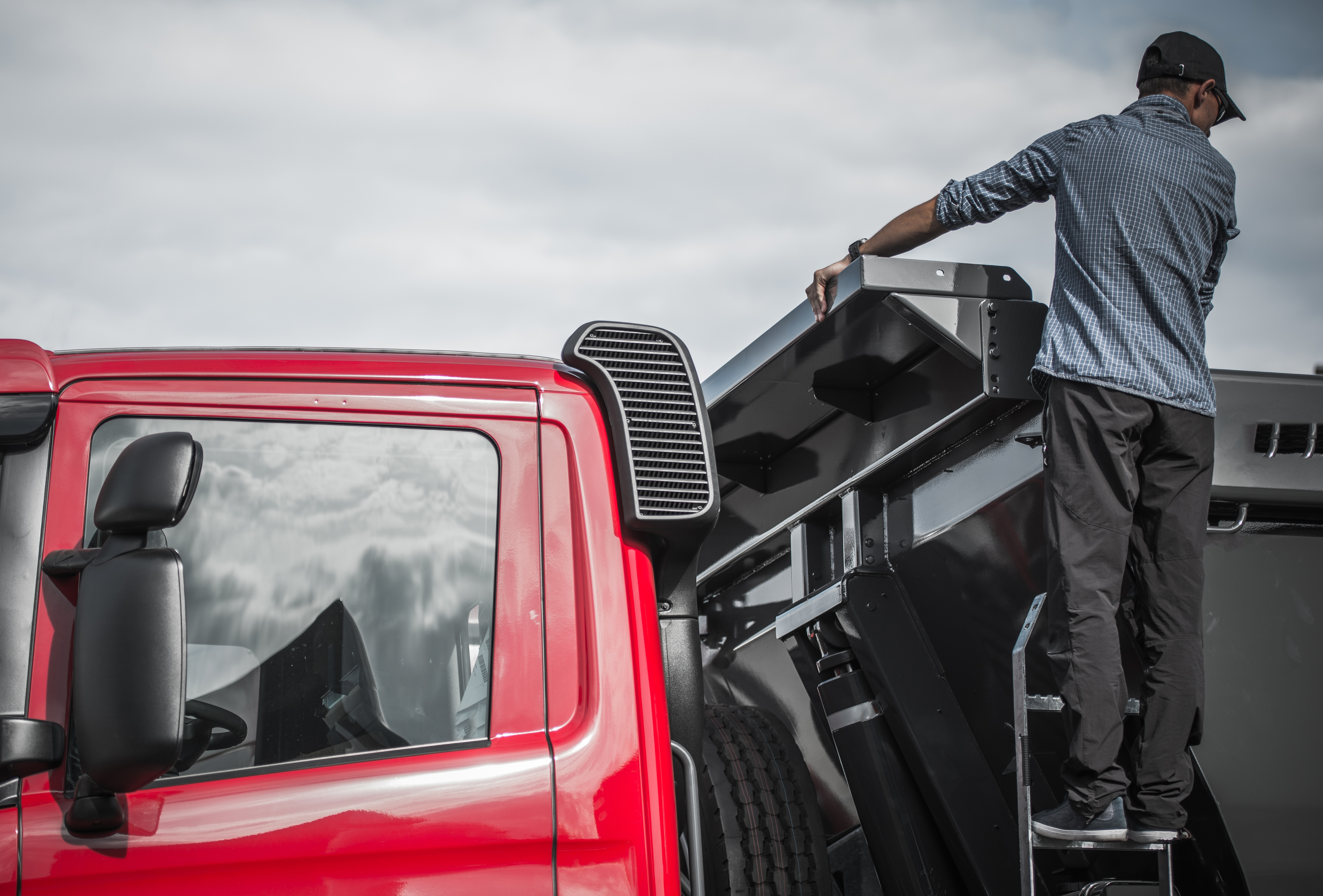 How many times per month do you find yourself wishing you had just a few more trucks to get your construction project completed? You're not alone. Every contractor wants reliable dump trucks to keep their projects on schedule. But the reality is, many contractors find themselves in the same situation, week after week.
This inability to find dump truck drivers can impact your business in multiple ways. Not only do you end stretched thin on existing projects, but it may also prevent you from taking on new business.
When work picks up, how can you find the right trucks at the right time?
In this article, we'll cover ways that you can find dump truck drivers looking for work, including new technology-based solutions that may be new to you but are taking the industry by storm.
Hiring Truck Drivers for the Long-Term
If you're looking to expand your fleet for the long-term, you have several options. You can use your local networks, job board listings, and social media. These options generally take longer because you will need to create a job post, post the job, screen and interview applicants, and verify their skills. They are practical next steps if you are looking to fill long-term positions.
How to Find Truck Drivers When You Need Them Urgently
The conditions and amount of work needed on a job site can change on a dime. In those instances, you don't have the luxury of a lengthy vetting process to add haulers to your project. If you've already run through your list of go-to haulers, you'll need to look at other options. When you're in this situation, you can handle it in one of a few ways:
Turn to a Trusted Broker
Brokers are in the business of connecting trucks with people who need them. In some areas of the country, brokers are almost an extension of a contractor's team. They may be worth calling in the event of a last-minute need. In some cases, they can help to manage paperwork, insurance documentation. Reputable brokers should also have a vetting process to ensure the quality of their haulers. However, because it is their job to get trucks on the road, if you need a truck last minute, they may have already dispatched the dump trucks you need.
Push Your Project Timeline Back
Pushing your project timeline back is the unfortunate scenario that many contractors find themselves in, and the one you want to avoid. If you have already gone through your list of regulars (and the backup lists you keep), and you have turned to a broker and weren't able to find the trucks you need, you may have to halt work until you can find the right trucks. As you know, pushing schedules back means costly delays for your business.
Turn to the Nation's Largest Network of Technology-Enabled Dump Trucks
There is now a new option for contractors looking for additional drivers that uses technology to solve some of the construction industry's most persistent pain points. TRUX provides a marketplace that allows you to find trucks, manage hauling, communicate in bulk with everyone on the job, and monitor real-time progress all in one place.
Using TRUX gives you access to the nation's largest technology-enabled dump truck network. Roughly 25 new haulers take their first shift every day. You can schedule upcoming work in the app, and qualified haulers in your area can accept work, allowing you to ensure appropriate trucking levels days in advance.
TRUX has over 20k approved dump truck drivers ready to work on your projects.
Getting Started is Easy
It takes less than 30 minutes to sign up. From there, you can browse your area, post a job, and start scheduling your work. You can use your own trucks or find the trucks you need with their network of tech-enabled dump truck drivers. Simply log in, create your job, and watch the trucks come to you.
Get the Haulers You Need for Your Unique Situation, Fast
TRUX also knows that each job is unique. With TRUX, you have the control you need to find the right type of truck, the right quantity, and you can provide any special instructions to ensure haulers are prepared.
Your contracting business depends on creating meaningful business relationships with local trucking companies—you know who shows up on time, every time. You don't want to lose sight of those relationships when you start using technology. With TRUX, you can mark your existing favorite truckers and identify new favorites.
Compliance Made Simple
When bringing on new truckers, compliance can be daunting. That's why TRUX requires that haulers carry and update their insurance information in order to accept jobs. When you post jobs on TRUX, you can rest assured that the drivers who take them are compliant without any hassles.
Part of the Rest of Your Team
You can also manage your entire fleet from TRUX, not just the haulers you find in the marketplace. To dispatch your own trucks through your TRUX, your drivers will only need to download and sign up for TRUX on their mobile devices and enter a code that associates them with your company.
Add TRUX to your toolset, so you have a third option next time you're short on trucks.
What Else Do you Get When You Use TRUX to Find Dump Truck Drivers?
Beyond connecting you with local truck drivers looking for jobs, TRUX has other features that help contractors manage their relationships with haulers.
Digital Punch-in and Punch-Out
You trust your haulers, but wouldn't it be great to verify all routes taken on a particular job? TRUX utilizes GPS tracking to ensure you can see all routes taken with company-owned trucks and hired haulers.
Bulk Communication
Plans change. TRUX Bulk Communication tool saves you time and gives you control. Communicate with all haulers scheduled to work with the click of a button!
Invoice & Payment Management
Paper load slips become a thing of the past with new technology offered through logistics platforms. You can now easily access load slips in-app and not have to worry about keeping paper versions. Payment happens all in one go, no matter how many haulers work on a job in a day. You no longer have to process multiple invoices for any given job.
Don't wait until the next time you need to find haulers last minute. Sign up today and get your account set up so you can access haulers at the push of a button next time you need them.