7 min read
What to Expect from Truck Logistics Software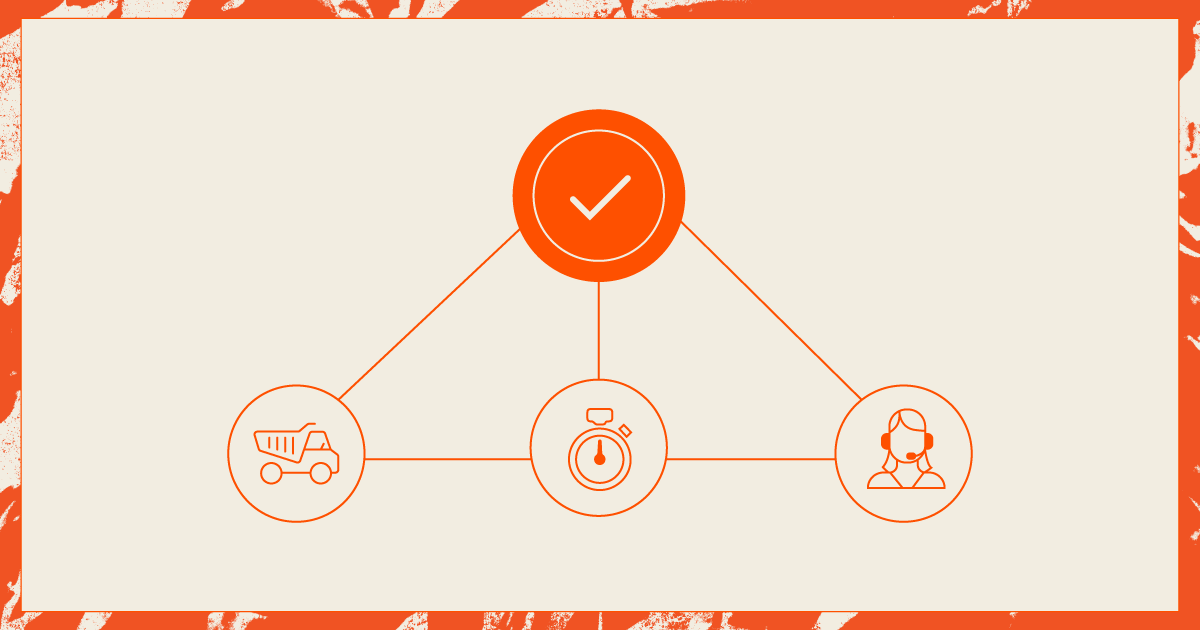 If you're at all connected to the heavy construction industry, by now you're well aware that logistics software and trucking software is becoming more and more popular. It seems like every time you turn around you see another pop-up ad or get an email from a different provider claiming to help your construction or trucking business.
As in many other industries, the businesses that use dump trucks--contractors, material producers, fleet operators and owner operators--are realizing that it simply doesn't make sense any more to rely on manual processes and try to stay competitive while operating with inefficient workflows, limited visibility and a lack of big data. Not when there is a better way out there just waiting to make your life a whole lot easier.
So everyone agrees that going digital and leveraging some sort of trucking management software is a good thing, but how and why it's good really depends on your job or exactly how you fit into the heavy construction mix.
In this article we'll go over the benefits of trucking logistics software as it relates to the following groups: haulers, dispatchers, back office personnel, managers/owners and even your customers.
What is trucking logistics software?
Before we get into the advantages such software offers each group, here's a bit about what trucking management software is. Basically, it's a digital tool, technology, that uses real-time driver tracking (GPS) to keep tabs on vehicles and provide data for analytics and reporting.
Usually the software includes features to simplify scheduling and dispatching and communicating between parties. It can be cloud-based which means you have access from anywhere at any time as long as you have internet.
Alternatively, the software can be installed at your premises (typically legacy systems); although today, almost no one chooses that option over cloud-based. Cloud computing offers the trucking industry the flexibility to work remotely which provides a high value.
According to Gartner, "The proportion of IT spending that is shifting to cloud will accelerate in the aftermath of the COVID-19 crisis, with cloud projected to make up 14.2% of the total global enterprise IT spending market in 2024, up from 9.1% in 2020."
One more thing: trucking logistics software goes by a fistful of other names. You may hear it called a dispatch management solution, a fleet management platform, a trucking dispatch solution, transportation management software, software as a solution (SaaS) and so on.
Regardless of what you call it, if you choose the right one for your needs, it can impact all your teams and transform your overall fleet operations. The best trucking software will help your business from multiple angles.
Haulers: Here's How Truck Logistics Software Positively Affects You
Sometimes we hear grumbles from haulers when they find out that the company they drive for is going to implement a logistics solution which includes GPS tracking. But after only a short while, these guys are enthusiastically on board and wondering why they ever dreaded it.
Instead of truck drivers keeping up with load slips all day and turning them in at the end of their shifts, the software solution is designed to collect all the data for each load and produce a digital ticket that's uploaded throughout the day.
A similar thing happens with timesheets. Haulers punch in and out digitally. All the information is accurately captured, integrated and ready to be processed.
When the back office team doesn't have to chase down missing tickets or verify hours on a handwritten timesheet, jobs can be closed out faster. Software helps automate crucial business processes. That means everyone can get paid sooner.
And when the trucking logistics software also has a mobile app, haulers can access the information they need from anywhere. While waiting in line to drop off a load, you can check on your pay statements and other details that impact you.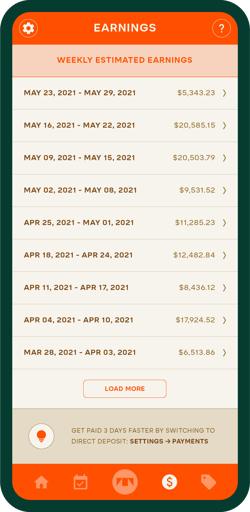 Dispatchers: A Truck Logistics Solution is What You've Been Waiting For
Save the whiteboard for inspirational quotes. You won't need it for creating the day's schedule when you have a dispatch management platform in place.
With a single view at your command, you can quickly create a digital schedule--even days or weeks in advance. Then you make assignments, complete with all the info a hauler needs including any special instructions and move on to your other tasks.
You won't need to make calls or send texts and wait for haulers to get back to you. Through the solution, they'll accept the jobs and start work as detailed by you.
Another way this technology makes your job easier is by giving you a bird's eye view of all your active trucks' whereabouts (with GPS tracking). So when a change order comes in, you don't have to reach for your phone to find out each hauler's location.
As a dispatcher, you simply send alerts to the people who need to know. They instantly receive your message and can make adjustments, saving you time, money and stress.
Many solutions will offer a built-in communication tool. This allows for quick messaging to ensure work stays on track. There continue to be advancements in messaging that make it easier for the entire team and hired haulers to make sure they have the most up to date information. Sure, they still rely on their mobile phones for messaging but are able to get communication quickly that prevents delays.
Finally, here's a benefit we bet dispatchers and fleet managers will like the most: the majority of platforms offer a mobile app that gives dispatchers a freedom they've not had before. Everything can be accessed on mobile devices.
Imagine having dinner with your family and not having to leave for the office when something comes up. With the app you'll have all the information you need to handle things from home, or the soccer field or wherever you happen to be. Pretty nice, huh?
Back Office Team: Expect More Time and Efficiency from Trucking Logistics Software
Haulers aren't the only ones who appreciate not having all those physical tickets to keep up with. For the back office, digital load slips mean there's no more sorting and batching at the end of the day.
There's no more searching for missing tickets or trying to figure out what that scribble says, solutions can help you save time. Paired with the time card info that's captured through digital punch in/out and integrated into your systems of record, invoices can be automatically generated and consolidated.
With the time saved from reducing manual processes and correcting the errors that come with them, your back office can focus on higher level tasks that add more value to your organization. They'll also be able to work remotely if necessary because all the data is stored in the cloud where it can be accessed any time.
Managers/Owners: Improve Your Bottom Line with Digital Technology
Streamlined operations, increased productivity, cost savings and better decision making. These are just some of the ways you'll benefit from implementing the right truck logistics software.
You've already seen how you'll increase efficiency from dispatching digitally, but the technology allows your dispatcher to enhance productivity by taking advantage of load stacking, route optimization and staggering arrivals to keep material moving instead of waiting in line. All these strategies result in significant savings in time and fuel costs.
In addition, with real-time GPS tracking of all your vehicles you gain valuable insights into cycle times. The data that's collected helps you identify exactly where delays are occurring. You no longer have to guess whether delays happen during load or unload or in transit and can make changes based on reliable data.
Customers: Deliver Satisfaction with Every Load
Ask around and you'll learn that customers much prefer working with companies that have gone digital. With the increased visibility you get from using a trucking logistics solution, you can give your customers more precise ETAs. You can handle their change orders quickly. And easily provide them with the documentation about each load they need. But it gets better.
Some solutions will have a Truck Delivery Tracker that means your customers will receive all the information they want and need without even having to ask for it. So instead of calling in to find out the status of a delivery, they'll automatically get push notifications at critical points in the delivery cycle and a link that allows them to see in real-time what's going on.
An order tracking feature streamlines communication with customers, keeping everyone updated and satisfied. This will help you improve customer service and drive customer satisfaction.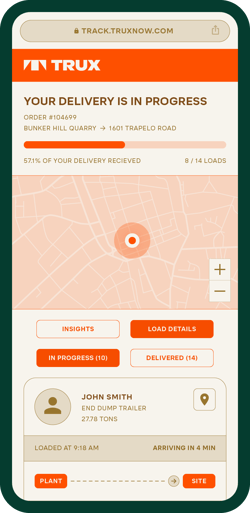 Trux: What to Expect from Us
When you work with Trux, you can expect all the above benefits, plus support from a team of industry experts. Although we come from the construction side of things, from our point of view, there's no downside to adding logistics software to your trucking operations. Trux supports midsize trucking companies, large trucking fleets, and independent owner-operators.
Everyone--haulers, dispatch, back office, management and customers--can expect smoother workflows, fewer errors, time and cost savings and improved communications with just a few clicks.
And here's a bonus you can get only from using the Trux logistics platform: You'll have access to the Trux Marketplace, which is a great way to do more with less during these times when qualified haulers are sometimes hard to find. Work with your existing drivers and find new ones.
Not only is Trux the nation's largest dump truck marketplace, it's the only one built from the get-go specifically for dump trucks. That's important because that means it has the features you need to quickly post a job or search for additional work for the types of trucks you have.
If you want to see how using our logistics platform paired with the Trux Marketplace can profit your business, click here for an easy-to-understand infographic. After you've taken a look at the infographic, if you have other questions about Trux, reach out. Our team looks forward to helping in any way they can.