8 min read
Top 10 Features to Look for in Dispatch Trucking Software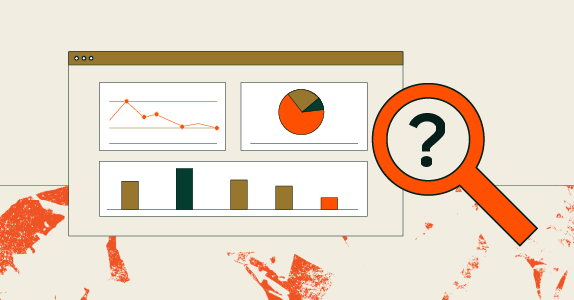 Take a minute and think about how the past few months have played out for your business. If you have dispatch trucking software in place, you probably smiled, realizing this has been the best summer yet. You saw productivity go up. Operations ran more smoothly. And there was significantly less chaos and stress with the day to day management of your fleet.
If you're not using some kind of digital dispatch tool, you most likely shook your head, groaned and thought, "It's time to make a change. I don't want another season like that."
Fortunately, there are plenty of dispatch trucking software products on the market these days. And the number is growing almost daily. But it can be overwhelming to start comparing the various solutions without some kind of guidance. So we've put together a list of the top 10 features you should look for in the best dispatch trucking software.
But first, before you dive into the list, it's important to identify what problem or challenges you're hoping to solve with your new software. For LTL shippers, short-haulers and those in vocational trucking, many of the items on a wish list will be the same--more efficient dispatching, real-time communication between all parties, GPS tracking, and analytics for better decision making. But short-haulers deal with issues specific to them such as re-ordering shifts, last-minute changes and the need to quickly find overflow trucking.
Some products will claim to have the functionality to do it all for all kinds of trucking. Maybe the best dispatching software can. Just make sure you have the chance to test out the solution for yourself. Speak to a few of their customers who do work similar to what you do. Ask about ROI. Thoroughly checking out how a solution's functionality matches with what you need is crucial to your ultimate satisfaction.
Now let's get on with the top 10 features of the best dispatch software for trucking companies!
1: Real-time GPS Tracking
Keeping tabs on your vehicles in real-time with a detailed view on a map gives you the ability to give your customers, the jobsite, and others in the field accurate ETAs. This increased visibility also allows dispatchers to reroute drivers when they spot problems like severe weather or if they learn that a particular jobsite has closed for the day.
It's important to find out if the dispatch software solution you're considering uses tracking devices which have to be installed in your vehicles (hardware) or if the tracking is accomplished through portable smart devices like cell phones or tablets. Although installed hardware can give you the ability to monitor driver behaviors such as hard braking or cornering, these telematics systems come at a higher cost. GPS tracking which is done through personal devices offers more flexibility and will monitor many of the items you need to make sure operations are on track.
2: Route Optimization
The effective planning of routes is critical to ensure timely pickups and deliveries. Route optimization means the software will find the best routes based on different variables such as road conditions, traffic, weather, type of vehicle and much more. This feature helps you reduce fuel costs, drivers' hours, and overall operating costs.
Note that dispatch trucking software products are either cloud-based or are deployed on-premise. A cloud-based solution will offer you more options when it comes to scalability, allowing you to route infinitely more trucks without negatively impacting the performance of the software. So if you're planning on expanding any time soon, a cloud-based dispatch trucking software solution is the way to go.
3: Easy scheduling & dispatching
Almost any dispatch trucking software product is going to be a drastic (and welcome) improvement over using whiteboards, spreadsheets, phone calls and text messaging to create a schedule and then dispatching drivers. With just a few clicks, you should be able to complete all of your scheduling and dispatching tasks.
Take a close look at this feature. If you manage dump trucks, for example, are there fields that allow you to specify the type of dump truck? Can you easily bulk reorder for long-term projects? How about being able to include specific instructions for the drivers such as which gate at a jobsite to use? Can your dispatcher stagger arrival times or loadstack? This kind of functionality in truck scheduling software is necessary for your business to run smoothly. Don't settle for a generic trucking logistics software that doesn't meet your specific needs.
4: Centralized Communication
One of the main reasons for using the best dispatching software for trucking is to make your fleet management more efficient. Having to call drivers or send a string of text messages and then waiting for replies is not an efficient way to fill your schedule or communicate changes throughout the day.
The trucking dispatch software you choose should allow you to communicate with an individual or a group instantly. You may be thinking that your phones work for that. Yes, but then messages pertaining to jobs are mixed in with personal texts. And it's difficult and time-consuming for drivers to look for previous messages. A centralized communication feature organizes and documents all the information that goes out concerning jobs, keeping everyone on the same page, and accountable, at the same time.
5: eTicketing
Think about how critical a load slip is to your business. You must have that little piece of paper to pay your haulers correctly and make sure you're also paid. Then think about the number of times that a driver loses a ticket or the hours your back office spends batching at the end of the day, or worse, tracking down a missing ticket.
A trucking logistics software solution should provide a way for drivers to upload digital tickets throughout the day. This feature ensures that each load is documented with weight and time stamps and the information is captured into your system for immediate processing. Eliminating the need for paper tickets changing hands not only adds efficiency, but it also creates a single source of truth for how many tons were delivered in a given day. (Plus, more and more DOT's are requiring digital tickets moving forward for certain types of work -- check out our webinar on Everything You Need To Know About eTicketing).
6: Automated Billing & Invoices
Your back office will like this one. Many trucking dispatch solutions take the data captured from the digital load slips to automatically generate invoices and even consolidate them. This feature reduces the manual time-consuming and error-prone processes that can bog down the time it takes to close out jobs.
Instead of the back office sorting and batching tickets at the end of the day and then manually entering the information for each individual order, the software takes the data and completes the tasks. The result is an accurate, efficient and paperless billing and invoicing process. The software should integrate with your accounting system or provide an easy exportable document to work with but double check to be sure.
7: Data & Analysis
Decisions based on guesstimates and gut feelings can't get you very far. When the competition is using their own reliable data to increase productivity, streamline operations and cut costs, you'll find it's time to jump on the bandwagon.
The best dispatch trucking software will give you robust reporting tools that help you identify trends based on your data. Look for intuitive dashboards, digital punch in and out, geofencing alerts and cycle time analysis capabilities. All these functionalities will contribute to gaining valuable insights to help you make data-driven decisions.
8: Mobile App
When the shutdowns happened in 2020, companies that already had dispatch trucking software with a mobile app included were one step ahead. Being able to work from somewhere other than the office is a benefit not only in times of emergency. Wouldn't it be nice to be able to dispatch from home--or your kid's soccer field?
This kind of flexibility is a feature you'll want as part of any solution you select.
9: Customer Support
Any software provider can say they'll provide outstanding customer support. The trouble is you can't know for sure until you already are their customer.
Ideally, the support team members will have experience in the trucking industry as well as expertise with the solution itself. Don't hesitate to ask for a list of their current customers who can answer your questions about how quickly the provider responded to needs, their knowledge of the trucking industry, and their general helpfulness. If, while you're doing your detective work, it seems that the customer had frequent interactions with the support team after onboarding, that could be a red flag. You want a solution with the functionality you need but one that's simple and straightforward enough that you can use it without too much help.
10: Access to a Marketplace
This is a bonus feature. And not one that many dispatch trucking solutions or fleet management software can offer. One of the ways to increase your productivity--and profitability--is to make sure you can meet the demands of the jobs you take on. Another way is to find jobs for the trucks you may have parked in the yard.
A marketplace where you can easily locate hired haulers or post your own availability is an invaluable tool. Trux has the nation's largest marketplace of technology-enabled dump trucks. This means you can manage the haulers you hire the same way you manage your own drivers. A network of over 27,000 reliable, compliant drivers means it's easy to find drivers in your area when you need them.
How Does Trux Stack Up?
In addition to the marketplace, Trux offers all the features we've discussed and more:
Real-time GPS tracking

through smart devices
Route planning and optimization with a cloud-based solution
Simple scheduling and easy dispatching with drag and drop technology
Instant centralized communication tool
Automatic and consolidated invoicing
Accurate real-time and historical data
Mobile app for increased flexibility and convenience
Friendly and knowledgeable support team who understand dump trucks
We hope this list helps you find the best dispatch trucking software for your needs. Give us a call if you have questions about dispatching apps, if we can be of further help or if you'd like to schedule a demo.