8 min read
Purchasing a Dump Truck Solution? Here are 5 Questions to Ask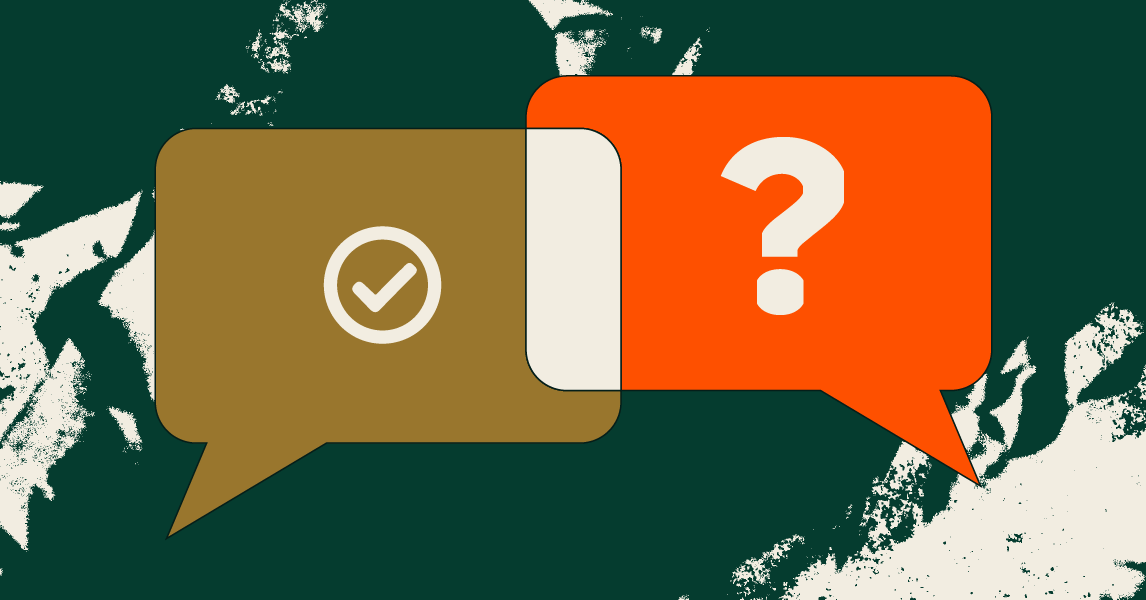 Deciding it's time to purchase a digital dump truck solution to support your trucking logistics is a big decision.You've been hearing industry colleagues discuss technology for a while, DOTs are talking about it and you've seen more than one technology showcase at a professional association's annual meeting. Plus, you know your employees are feeling overwhelmed with manual processes. Sound familiar? These are all clear indicators you're ready.
As a business owner or manager, you're not alone in wanting to digitize parts (or all) of your business. In 2022, it is estimated that companies will spend upwards of $1.78 billion on digital transformation. Communication, collaboration, digital data storage, and process automation are some of the top reasons that companies invest in software, and a dump truck solution can help organizations do all of this for their hauling logistics.
So, how do you find the right hauling logistics solution for your business? The first step is to educate yourself about some of the different products/software that are on the market today. Not all digital solutions in the construction industry are created equal. Once you've found a few software solutions, you'll want to make sure you're prepared to get the most out of your demos with them.
We've put together five key questions you should be asking yourself and the software vendors you're evaluating to make sure you're getting a solution that will work for your business, your team, and your equipment.
1 - Do the features of this dump truck solution meet my business goals?
Software with a robust feature set can help make your life and employees' lives easier and more productive. But perhaps we need to back up a bit. As a fleet owner or manager who is purchasing a dump truck solution, can you answer: what goals am I trying to achieve by leveraging a dump truck solution?
Determining your internal business goals is important before selecting a dump truck solution. Are you trying to stay competitive, eliminate paper, maintain productivity with a lean staff, or grow your business? There are countless reasons that fleet owners, fleet managers, contractors, brokers, or materials producers are searching for trucking software. Common goals are:
To make operations more efficient
Maximize working hours for haulers
Expand your trucking pool
Reduce manual processes
When you are speaking with software companies, having a clear goal makes it easier to evaluate the feature set of each dump truck solution -- helping you determine if this is the right solution to achieve your goals.
For example, a dump truck solution that comes with over 100 features, isn't always going to be better than a solution that comes with 50 standard features. It is important to think about which features you'll use every day and which features are supporting your internal goals.
Find out which features will best suit your needs by talking to your team members: back-office team members, dispatchers, equipment managers, jobsite foreman, and haulers. Many logistics solutions will cater to a wide variety of customer needs/goals.
Evaluating a dump truck solution based on the features that can solve your business's pain points, not another company, or even another industry's pain points will ultimately give you a better experience and help drive a return on your investment.
2 - What is the ROI for my business?
Understanding ROI for a dump truck solution is an important part of the software buying process. Prioritizing software investments with a high rate of return is a great way to deliver the maximum value to your business.
Whether you're purchasing a dump truck solution to stay on the cutting edge of available technology or you are looking for ways to stand out among your regional or national competitors, you want to make sure that you're getting a good return on your investment. That could be a "hard benefit" like dollars saved or a "soft benefit" like time saved - but both add up to real benefits for your business.

Dump truck solution software vendors in the trucking and construction technology industry often offer customized ROI calculations. To calculate your business' ROI, it's important to understand and know the following metrics:
Average Number of Dump Trucks You Use, Per Day
Average Daily Pay Per Truck, Per Day
Loads Per Truck, Per Day
Loads Per Truck, Per Day
Loads Per Truck, Per Day
However, many companies don't have a great way to calculate these numbers. That's why Trux works with fleets, construction companies, and material producers to build custom benchmark data that can be used to calculate the value we provide your business over time. If you are interested in learning more, contact us today!
Pro-Tip: ROI can also be calculated at the feature level. For example, many people want to assign a value to a specific feature within a software, like eTicketing or digital ticketing. Sure, with some features you may be able to assign a direct ROI to them; however, when you leverage a complete logistics solution you get the maximum benefit. Trux customers, on average, see a 6 - 12x ROI when they leverage ALL available features.
3 - Will this solution, and this company, grow with my business?
As your trucking business grows, it's important to have a solution and a partner who can support your growth and vision. Integrations are an important part of this. Data that moves seamlessly, syncing through different parts of your business is important.
Legacy software can be clunky and troublesome when it comes to integrating with other solutions. Clay Bowman, Sales & Marketing Director of TAC Insight and Fast-Weigh joined Trux's podcast to talk about the future of construction software and the process of adopting cloud-based solutions.
"When you walk into operations today that are automated with legacy platforms, it's amazing to see how much paper is still around," says Clay. "The evolution of digitizing processes in the construction industry has been very interesting… [with technology] we squeezed the average days of billing on 2,000 daily transactions from 10 to one. We digitized the whole process."
Whether you have a fleet of 5 trucks or 50, if you are exploring software options for a dump truck solution you want to make sure you understand how they can work with you today and what your options are as you grow. It is often overlooked but does the dump truck solution you are evaluating have data and analytics that can help you optimize your current team and equipment and help you ensure your asset utilization is maximized before you think about taking on additional capital expense?
4 - Is the product well-liked and used within the construction trucking industry?
Reputation is important. Which company are your competitors using to manage their dump truck operations? Are they happy with them?
While one customer's bad experience shouldn't be particularly noteworthy, neither should one company's great experience. Ask for customer references, look for case studies, and consult reputable online software marketplaces for reviews. A tried and true dump truck solution will have its fair share of fans on the internet that can vouch for it.
Looking for Trux's customer case studies? You can find them on our Resources Page. Find out how customers use Trux's dump truck solution to streamline operations and differentiate themselves in competitive areas to win contracts. From digital dispatching to managing third-party haulers, find out what customers have to say.
5 - What does training and implementation look like?
Very few software products, especially within the trucking industry, are "set it and forget it" solutions. After deciding on and purchasing a dump truck solution, it's important to understand how much support is provided to your team before, during, and after you've signed on the dotted line. Will you need to pause operations for an hour, half a day, or a few days to complete training? Is dedicated support provided?
Leveraging a dump truck solution means that there will be some change for your dispatchers, managers, and back-office team members, as well as your drivers. You'll want to make sure you have a partner that can help you roll out the changes -- and train your team. While some team members may immediately embrace a digital dump truck solution, it's best to be prepared for hesitancy. Working with a solution provider that has many successful onboardings to their name means you get the benefit of their expertise.
When purchasing a solution, make sure the software company you've selected has experience in training and deploying a solution within the trucking industry. Some team members may need more help than others, not just with the technical aspects, but with understanding and buying into why your company is going to start leveraging a dump truck dispatch solution.
We've found that oftentimes the people on your team with the most questions end up being the best advocates. They take the time to understand what the software solution can do to make their life easier and use it to their full advantage!
Bonus Question: Is this a company I want to work with?
It's important to feel comfortable with the people and the company that you'll be working with. Purchasing a software solution is committing to a relationship with a vendor. Does this company have industry experience, proactive account management, and reactive customer support? Do they have a vested interest in supporting your business?
Company and personal relationships are important in the trucking and construction industry. After you've signed a contract, it's important to understand who your main point of contact will be before and during implementation, as well as after implementation. Will you have to navigate a chatbot and a myriad of online forms to get support or help for the dump truck solution? Or does the company pick up the phone and know you and your business by name?
Here at Trux, we believe that a logistics solution, designed specifically for the dump truck industry is the best solution you can adopt to manage your dump truck business. Trux is a team of industry veterans, technology leaders, and hard-working innovators, with a passion to bring technology to the people technology has left behind. Many software solutions are generic, meant to be leveraged across multiple industries, which can create confusion and inefficiency.
Trux offers a dump truck solution to support growing and established businesses. Interested in learning more? Schedule a demo to start working with an industry expert.