6 min read
Logistics Tracking: An Essential Part of Project Management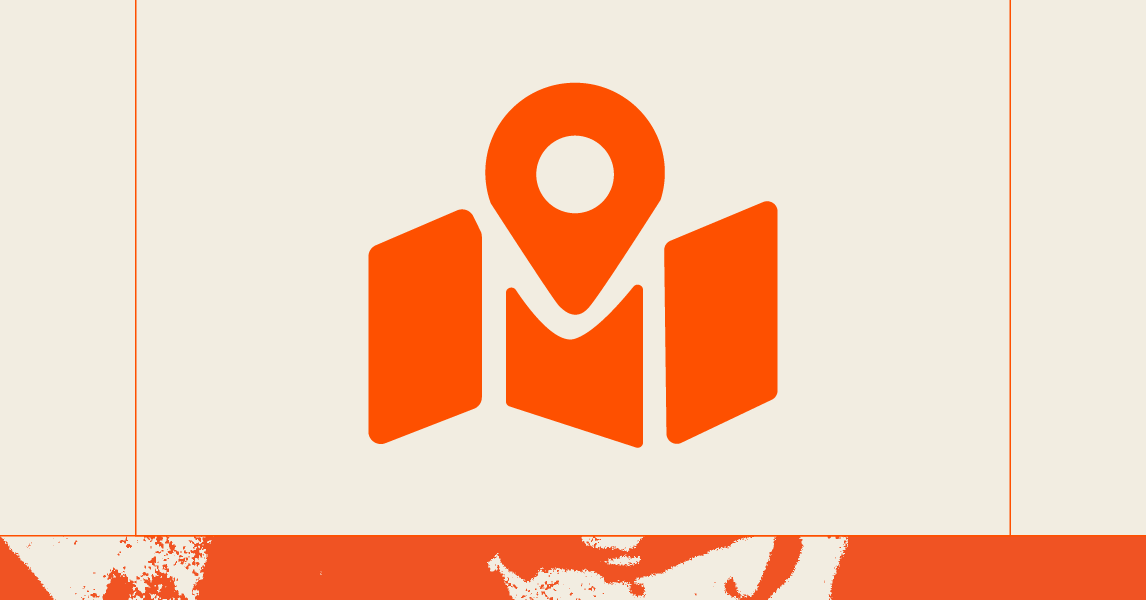 When you think of the busy summer season, do you immediately think of lots of work in the stifling heat, and stress caused by both the spike in jobs and temperatures? Although there's not much you can do about how hot it is, you can turn to a logistics tracking solution to make sure your project management is one less thing to sweat about.
Project management by definition is the art of coordinating the human and material resources over the life cycle of a particular undertaking to control the scope, quality, cost, and time involved. Various methodologies, techniques, technology, and tools can be used to refine and direct a project.
Often in construction project management, there will also be interactions with a handful of different disciplines over the course of the project's lifetime and it will typically encompass more restraints on the necessary resources than general project management does.
That's a long-winded version of what seasoned construction pros know as "staying on time and on budget." That well-worn mantra is the key to continued success in construction. But it also can be difficult to achieve because of all the variables found in construction projects. The good news: logistics tracking solutions help.
Fortunately, right now there are all kinds of digital tools and logistics tracking solutions available to the construction industry to ensure that you do, indeed, meet your time and cost goals. There are technology solutions for small businesses, mid-level and large enterprises.
Some logistics platforms are better for specific phases of a project--design, for example--and many include editable Gantt charts and features that facilitate seamless collaboration between teams. But it's after the bidding and design phases are checked off and the execution phase begins that logistics tracking software is most helpful to contractors and material producers.
If the success of your business relies on dump trucks, then one of the tools you should consider adding to your operations is a logistics tracking solution that's built specifically for dump truck users. Here's why:
It gives you increased visibility with real-time GPS tracking.
It offers a sure way to improve the efficiency of your operations.
It replaces costly, outdated manual processes with automated ones.
Keeping your projects on track with logistics tracking is not only good for your bottom line, it's one of the best ways to make sure your customers become repeat customers. With the help of logistics tracking software, create a strong foundation or build up an already growing business with unparalleled project management and earn a reputation for delivering goods and materials on time.
See the Big Picture Clearly with Logistics Tracking
You're already running behind schedule and one of your trucks appears to have gone AWOL causing even more delay. Sound familiar? Many contractors have resigned themselves to putting up with obstacles like this, thinking "missing" trucks or late deliveries are simply par for the course. Maybe at one time in the not-so-distant past that would have been true. But now, logistics tracking solutions exist to keep this problem at bay.
With a dump truck logistics platform that includes real-time GPS tracking, you can see precisely where your trucks are--at all times. What's even better than knowing their location is having the ability to reroute them if you detect that road problems or severe weather is going to slow them down. Armed with logistics tracking, your dispatchers will be control central with the big picture view to determine the best route for each driver to take. That's visibility at work in project management.
Another way that increased visibility can help to keep your project on time is by improving your asset utilization. Just because all your trucks are out on the road doesn't necessarily mean they're contributing to your project's forward movement. Logistics tracking helps dispatchers and managers see that a truck idling at a jobsite or quarry for too long is not only a waste of fuel, but it's a chunk of time that could be put to better use. How so?
If your dispatcher notices patterns of excessive idling at pick-up or delivery sites, they can plan accordingly to eliminate those wasteful wait times. By staggering arrivals, your trucks will make the most of every minute--and then have more minutes available to keep things rolling along. This kind of detailed insight into your trucks' utilization is possible when your dispatcher has a logistics tracking solution at their fingertips.
Run Like a Machine with Trucking Logistics
Operating with efficiency is paramount to staying on time and on budget. And it begins with scheduling. In this new digital age of logistics tracking, trying to create a schedule using a whiteboard and playing phone tag with drivers is the exact opposite of efficiency.
With a logistics tracking solution, you create a digital schedule in a fraction of the time it takes to make one without the technology. Then instead of dispatching by calling or texting drivers, you communicate through the logistics tracking platform. Drivers instantly accept an assignment and any special instructions they need to make the job go more smoothly. In-app communication is an important feature of logistics tracking software.
Once your drivers are dispatched, if something comes up--like a customer changing an order or a jobsite closing early--you can alert everyone who needs to know in a matter of seconds. There are several advantages to communicating with drivers and other team members through your logistics tracking solution rather than through traditional methods. For starters, the message is documented within one system. Because of the way it's organized, the information is easier to find and less confusing than scrolling through a string of texts.
Trucking logistics platforms also allow dispatchers to reassign drivers as soon as they've completed a job, or the dispatcher can choose to use load stacking more often to raise the level of efficiency in your operations. Even with all the time and energy saved from using a digital logistics tracking solution, there will be unforeseen circumstances that challenge your ability to stay on time.
What happens when you find out you're going to need more trucks to keep a project on schedule? You could post on a job board, reach out to your list of haulers for hire or contact a broker. But all those methods take extra time and effort. The most efficient way to meet this common need is to use the Trux Marketplace.
Trux has the nation's largest network of technology-enabled dump truck drivers. Contractors, material producers, and brokers can quickly and easily find truck drivers and haulers in their area who are available to take on their job. All of the haulers on the Trux Marketplace are reliable, compliant, insured, and can be managed the same way you manage your own drivers. If you haven't used it before, you'll discover that the Trux Marketplace is an essential resource for successful logistics tracking and construction project management.
Transform Your Daily Grind with Logistics Tracking
Back in the day, if you wanted to change the channel on the TV you had to get up off your comfortable chair and manually turn a dial. Then came the remote and it was life-changing. But in all seriousness, adopting a logistics tracking platform will have an incredibly significant impact on your business - in the same way that the remote changed your leisure habits. Your dispatchers, drivers, employees in the field, the back office and your customers will all benefit from replacing manual processes with automated ones.
Instead of collecting (and keeping up with) paper tickets all day, your drivers will appreciate the ease of uploading digital, or eTickets, throughout the day. Whether or not they know they're using a logistics tracking program like Trux, they will recognize the improvements in processes. This solves much more than the ongoing problem of your back office team not having what they need to batch at the end of the day.
Because all the load data is instantly collected by your logistics tracking solution, your back office no longer needs to manually enter all that information or even create invoices. Most solutions automatically generate invoices and even consolidate them. This saves time, money, effort and means jobs can be closed out sooner.
Another way to save by using a logistics tracking solution comes from how your haulers' time is accounted for. Drivers, whether they're your own or third-party, will punch-in and punch-out digitally. Again, that's one more manual task that can be automated--saving both time and money. Logistics tracking also helps businesses save money by paying for the actual time worked and not rounding up to the next quarter-hour. You'll decrease your hauling spend with logistics tracking solutions, which definitely helps you to stay on budget.
Take Trux Out for a Test Drive
Construction project management can be bumpy and full of potholes. With the right logistics tracking solution, though, you'll find it much easier to stay on time and on budget.
Trux is an all-in-one trucking logistics platform. Our customers find our solution's digital scheduling, drag and drop dispatching, active order management, real-time GPS tracking, digital punch-in and punch-out, cycle time analytics, eTicketing, logistics tracking, automatically generated and consolidated invoices and access to highly qualified dump truck drivers have all worked to transform their project management significantly.
We know it's your busy season, but we think it'll be worth taking a break in the AC and finding out how we can help you put power to work with the help of Trux and our logistics tracking solution. Schedule a demo today.