7 min read
How the Infrastructure Bill Impacts Heavy Civil Construction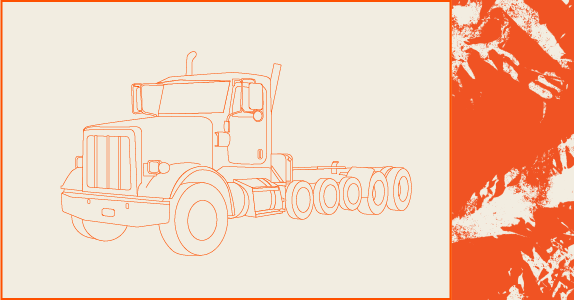 Though there has been great bipartisan progress made, we are still weeks away from seeing a final infrastructure bill. The impacts for the construction industry would be significant - on the table are historic levels of funding for the much-needed work of building and rebuilding our nation's roads, bridges, and highways.
Investment at this level will create many jobs, especially in the heavy civil construction industry. The $550 billion framework is slated to create 775,000 new jobs, and the heavy civil construction industry will benefit greatly from the influx of federal funding.
Technology supporting heavy civil construction companies will ensure that the investment the government is poised to make in infrastructure go even further than it would have in the past - providing the industry furthers its tech adoption.
To maximize infrastructure investments, the heavy civil construction industry must focus on:
Leveraging technology focused on efficiency, visibility, and collaboration
Re-skilling current talent & attracting the next generation of construction professionals
Optimizing last-mile delivery and visibility
Driving productivity through data
Leverage Technology To Gain Efficiency, Visibility, and Collaboration
The bill's resulting increase in heavy civil construction jobs would exacerbate the industry's existing labor shortage. Recent data from the U.S. Chamber of Commerce shows that 35% of contractors have turned down business recently because of labor shortages.
While the uptick in projects we'll see is fantastic, without enough workers, your assets will need to run at peak efficiency to accommodate the spike. Manual processes are tedious, and often they cannot ensure your workforce and trucks are working at their best -- technology will inevitably need to play an essential role.
Real-time collaboration between the jobsite and other parts of the business has significant implications for overall efficiency. This is true when managing heavy civil construction logistics. Streamlining operations, including dispatching and scheduling, means that the jobsite, the dispatch office, and drivers on the road are all operating from the same playbook.
When you leverage a logistics platform, the days of spreadsheets and text messages to manage dispatch are gone and not missed. Haulers appreciate the downstream benefits of improved communication. It means less time getting lost on the way to a jobsite - or - showing up for a job only to find out the site is shut down for the day.
Dispatchers appreciate ditching the spreadsheet for drag and drop technology, and the ability to easily schedule repeat work with the click of a button. Additionally, the jobsite foreman can plan their crew's time more efficiently because they'll know when trucks are on their way.
In the short term, investing in logistics will get your team over the initial hump of managing the influx of projects with a lean labor force. Long-term, a digital investment now means improved cost management and more on-time projects as technology becomes the norm.
Elevate Your Most Valuable Employees & Attract The Next Generation of Talent in the Heavy Civil Construction Industry
Technology is not a means to automate anyone out of a job. Instead, it is a great way to elevate an employee's position within the company. Less time on manual processes gives key team members additional time to focus on high-impact activities. Given the upcoming business boom, automating where you can enables your workforce to spend more time where you need them most.
More than ever, it's important to be proactive in training employees for new technology, along with heavy civil construction basics. Depending on how the infrastructure bill is funded, there may be less time for labor planning than in the past, and you cannot afford to lose time training your workforce only as a need arises.
Hands-on training is already a priority for safety, diversity, and compliance - so why not include technology training as well? Empowering current employees to learn new skills is a great way to retain top talent in the face of a challenging hiring environment.
Leveraging technology is also a key component of attracting young talent for civil construction jobs, as the next generation is poised to make a decision about whether construction offers them the promise of a rewarding career.
Using tools young applicants are familiar with - like apps and digital software - is a great way to bridge an existing gap and get more efficient at the same time. A heavy civil contractor job description should highlight the technology your company uses, as well as any technology that you will provide training for.
Start Focusing on The Last-Mile - Your Customers Will Thank You
A new trend is emerging, as focus on the last-mile delivery in heavy civil construction projects is bringing increased visibility for all parties: the jobsite, the driver on the road, the dispatch office, and the end customer.
With $1 trillion on the table in funding, heavy civil construction companies are poised to make a substantial amount of money from the bill. With this in mind, your customers will want to know exactly where their materials are and where their projects stand as accurately as possible. Last-mile focus will give them peace of mind amid a business surge.
Real-time visibility into logistics equips your team with information to accurately set expectations, and answer customer questions about their heavy civil construction projects.
The technology gains and delivery insights seen by the B2C world are making their way to top heavy civil construction companies, and will likely be adopted by others soon. By allowing contractors to see when the material is on the way to the jobsite, track order progress throughout the day, and determine delivery velocity, customers feel more in control.
With this last-mile technology, down-to-the-minute accuracy is not just for your Domino's order. Contractors and pavers can face costly fines if projects aren't finished on time making the real-time updates of last-mile logistics software essential. In some states, lane-closure fines are calculated by the minute if construction companies operate outside of the window of time they've been given.
Early adopters of this last mile logistics technology gain big picture and micro insights into their projects and their business operations. These are the heavy civil construction companies that will have a competitive edge when the market stabilizes, allowing you to say "yes" to more business.
Use Data To Deliver on Increased Productivity
To really see significant gains, the heavy civil construction industry needs to see actionable data. The infrastructure bill will produce a steady stream of projects for years to come, and data is key to run them efficiently.
Technology will allow the industry to collect data with less wasted time -- an intern with a clipboard tracking cycle times is no longer an efficient use of time. If your organization is manually tracking data in the field, you know that it is a large time commitment to collect and even more time is needed to manipulate the data to make it actionable.
Working with technology platforms should give your organization access to advanced analytics and a commitment to partner with you to make that data actionable. Driving productivity through data isn't possible with a simple dashboard that you "set and forget." This is especially important during the upcoming project surge. Every project must run more efficiently than the previous, so understanding where time is lost and working towards continuous optimization will get you through the boom.
Long-term, shifting the culture of your business to run-off data gets everyone involved. Scale clerks, plant managers, and dispatchers all must understand what data points they are responsible for and have a desire to improve their metrics. The right technology, with powerful analytics, can provide the right foundation for this environment.
Investing In Technology Means Investing In The Future
Digital transformation can increase productivity by 14-15% and decrease cost by 4-6%. If the heavy civil construction industry continues the trend of adopting digital technology to improve, especially in logistics, it is poised to reap the maximum benefits the infrastructure will provide.
The infrastructure bill represents a significant investment - more than ever before - in furthering the country's economy. With the investment the government is making, the heavy civil construction industry has the opportunity to make a similar commitment of its own - invest in technology to create efficiency, retain and recruit top talent, differentiate with last-mile logistics, and maximize productivity with data.
How Trux's Platform Technology Supports Heavy Civil Construction Companies
Built by people who know the construction industry inside and out, the Trux all-in-one dispatch management platform provides heavy civil construction companies with transparency, increased efficiency, optimized processes, and useful data. With Trux Deliver, heavy civil construction companies can leverage:
Drag and drop features for a user-friendly experience
Active order management to assign orders based on haulers' actual utilization and capacity
Cycle time analytics to track company-owned and third-party truckers on the clock, and view truck location and relative speed, time-stamped route, current traffic conditions, load status and more
The entire heavy civil construction industry has an opportunity to achieve efficiency and build lasting employees by simply adopting technology. The infrastructure bill will be a boon for construction companies that can begin taking on large project loads immediately, which means getting set-up with technology solutions sooner rather than later.
Interested in learning more about how Trux can benefit your company's bottom line before, during and after the infrastructure bill's construction boom? Contact us today to schedule a demo with one of our industry experts.