7 min read
Construction Management Software: Vital For Heavy Civil Construction?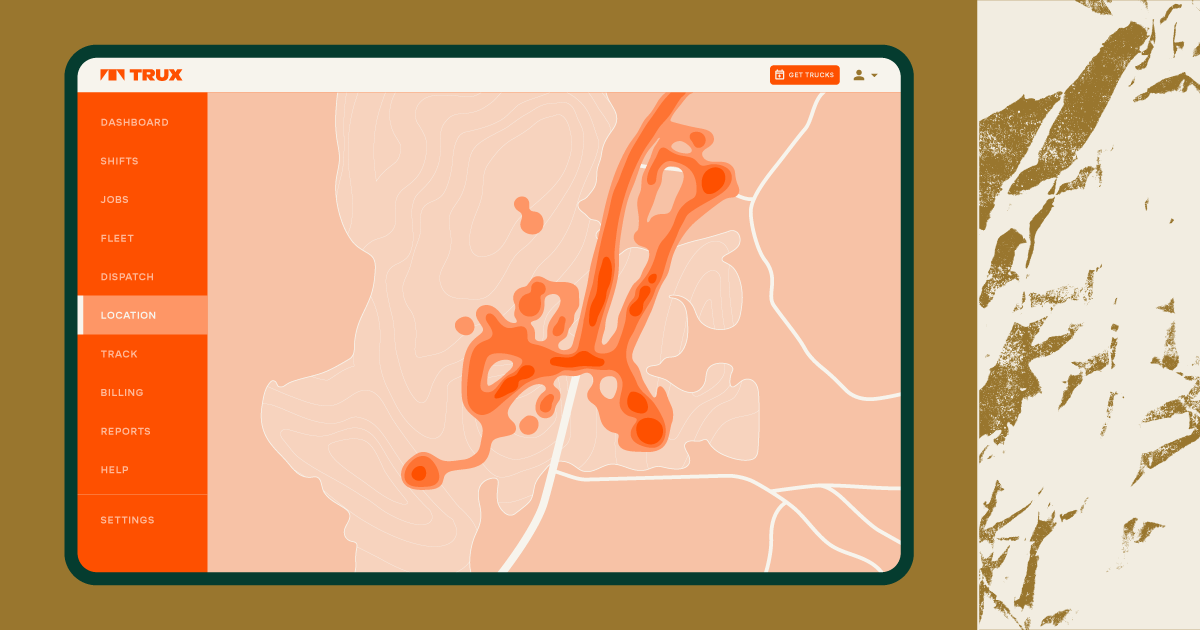 What comes to mind when you think of the equipment or tools that are essential for carrying out heavy civil construction? Excavators? Graders and bulldozers? How about construction management software?
If you didn't come up with that last one, it's no surprise. Although currently, the majority of construction organizations in the U.S. haven't yet put this powerful tool to use, logistics technology is steadily growing in popularity across the construction industry.
The companies that have already implemented construction management software have experienced firsthand how it lightens their load, so to speak. They think construction management software is as necessary to running a successful heavy civil construction business as those other pieces of heavy equipment.
There are a couple of reasons why many contractors are still dragging their feet when it comes to making a purchasing decision about construction management software. Cost is certainly a consideration, but keep in mind that the ROI for construction management software is both realistic and significant.
Another reason is simply that it takes time to do the research to get a clear understanding of how they'll benefit from the software. And finally, adding new technology means change and all the accompanying hassle of getting your teams on board to learn how to use it effectively.
But with all the dollars that we expect to be coming in from the infrastructure bill, now is the ideal time to prepare by investing in a tech solution to help you manage projects. In this article, we'll address the issues of cost, the benefits of using construction management software and how to get your teams full of construction professionals excited about a future with it.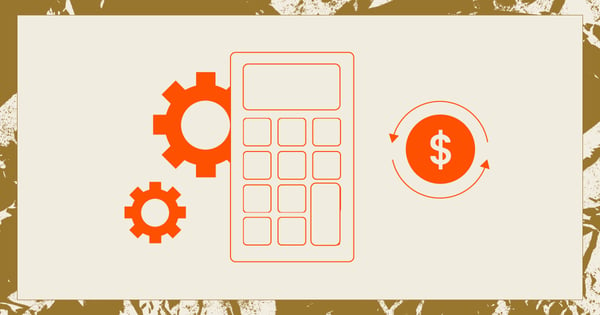 Why Calculating the ROI of Construction Management Software is Worth Your Time
As you well know, your organization stands to gain maximum value when you prioritize projects that you determine will have a high ROI. That goes for the construction projects you take on as well as internal "projects" like deciding on a software solution.
When you view construction management software as a project and treat it as such, you set yourself up to make a more confident decision and one that you're happier with, in the long run.
According to experts at CIO.com, if you're thinking about buying enterprise software, you should always estimate its return on investment beforehand. When you're measuring ROI, it's important to know the upfront costs, to understand how much time it will take to train everyone who will be using it and to consider the potential long-term benefits--both the hard benefits like cost savings and the soft benefits like time savings.
(Yes, it may seem like purchasing software to help you manage construction projects is a job you might want a project manager for, but the experts at Trux are always ready and here to help you!)
You may already be thinking that it's a pretty straightforward proposition to figure out the return on investment for a tangible asset, a new earthmover for instance. But what about adding an asset that seems intangible but has the potential to impact your entire operations and all of your construction projects?
You're right. Calculating the ROI for something like construction management software is a bit more involved. For a detailed explanation of the process, you can download this guide designed for construction professionals. It will walk you through the steps and provide rationales for each.
Here's a quick overview of the process you should go through in preparation for actually estimating the ROI of construction management tools (this should work for most construction businesses):
First, you'll need to gather five critical data points:
The average number of dump trucks you use per day

The average daily pay per truck, per day

The number of loads delivered per truck, per day

The total hours worked per day, per driver

The payment type by the ton or by the hour
Then you'll be asked to identify which of four business profiles aligns more closely with your goals:
I'm looking for more efficiency overall.

I'd like to see my drivers have fuller schedules.

I want to expand my pool of potential haulers.

I'm ready to replace manual processes with digital ones.
With your data and goals in hand, you're ready to start calculating. The upfront costs include the fee for the specific platform you're considering plus the training time.
Now take a look at the ROI benefits you stand to gain from the construction management software. If Trux is one of the solutions you're investigating, here are some of the hard and soft benefits to factor into your estimate:
A higher number of loads per hour

Fewer invoice overpayments

Less material waste

More efficient dispatching

A digital chain of custody

Reliable historical and real-time data

Better relationships with haulers

Fraud prevention

Improved communications

Increased customer satisfaction
As you can see, the long-term benefits add up to a positive ROI, especially if your goals fall into all four business profiles. If that's the case, you can expect to see 6x ROI or more from using Trux.
Remove the Roadblocks with Construction Software
It's agreed that the biggest roadblocks for anyone in construction are staying on time and on budget. If you could only find the secret to keeping your projects on schedule without cost overruns…
Well, that's the major benefit of construction management software--it helps with both goals in ways no other asset really can.
Let's look at just a few of the situations that can throw your schedule (and therefore budget) out of whack and the way most construction management software changes the way you deal with them.
Unexpected circumstances bring progress to a halt
Whether it's heavy traffic, road closures or impending severe weather, these very common but unforeseen situations can cause delays that are hard to recover from.
When your dispatcher has the visibility that GPS tracking in real-time provides, they can immediately communicate with haulers and optimize routes on the fly to avoid construction project delays or at least minimize their impact (and keep your project managers sane!). So instead of a truck arriving at a jobsite only to find it temporarily closed, you can quickly intervene to prevent the unproductive use of time and fuel.
Wasted time waiting to load or unload
Trucks idling in line at the plant, quarry or jobsite is a waste of time and fuel. With construction management software in place, your dispatcher can stagger arrivals to eliminate wait times. Another strategy your dispatcher can use to increase efficiency with deliveries is load stacking.
Communication is disjointed and uncertain
When you depend on phone calls or texts to send and receive important construction project information, there are going to be times when someone drops the ball. Either the message isn't responded to in time to avoid a delay or it takes too much time to locate important details buried in a string of texts.
Construction management software will feature a built-in centralized communication system that makes it easy for everyone to stay in the loop with your construction projects.
Change orders cause mayhem
This is a situation where the combination of visibility from real-time GPS tracking and the ability to quickly communicate to anyone affected by the change order makes a huge difference in how your dispatcher handles change orders. Without breaking a sweat, they can view the big picture, make an informed decision without calls to find out where haulers are and easily communicate the new information to project managers.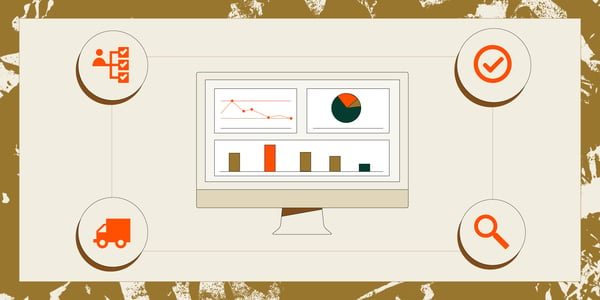 Using Trux's logistics and construction management solutions reduces delays by empowering your dispatcher to work more efficiently, saving time and costs. But efficient dispatching isn't the only way that Trux saves you money.
The solution replaces many of the paper-driven manual processes with digital ones. Digital load slips capture accurate load information so you don't risk missing payments because a paper ticket was lost or filled out incorrectly.
Additionally, hauler timesheets are a thing of the past. Haulers will punch in and out digitally so you pay only for their actual time worked, not for any rounded up minutes. Digitization of project documents, timesheets, and load slips makes life easier for project managers, back office employees, and your haulers.
How to Get Your Haulers Ready for the Future
Like any other technology that truly makes our lives easier, it can take time for the majority of folks to accept and get the most out of it, even construction project management software. Right now, construction management software may seem like bells and whistles to the haulers you work with, but once they really understand how it works and the ways it can benefit them, they get on board.
To start with, let them know well ahead of time that the change is coming. Assure them that they will receive training and not have to use any device other than their personal smartphone. They won't have to purchase hardware or subscriptions. For them, Trux is just an app they download. Then move on to the exciting part.
Share all the benefits of the technology with them, especially the benefits that impact them directly. They can get more loads delivered in a work day because they're not wasting time in line or needlessly in traffic.
A huge win for haulers is that they won't have to keep up with paper tickets. (They won't even have to get out of their truck for the digital ticket to be created.) Haulers are only tracked when they're actually working. Communication is timely, complete and easy. Jobsites will be ready for their arrival.
Conclusion: Trux is Essential for Heavy Civil Construction
As the construction industry prepares for an exciting period of growth, it's a good time to get your own business ready to grow, with the help of construction management tools. Construction management software is a tool with a significant ROI that has the power to transform your operations and set your construction teams up for success.
If you'd like help determining what type of software would benefit you most, why not take a few minutes right now to take this logistics assessment and find out if Trux's comprehensive solution is a fit for your construction business?