7 min read
Meeting Deadlines for Heavy Civil Construction Projects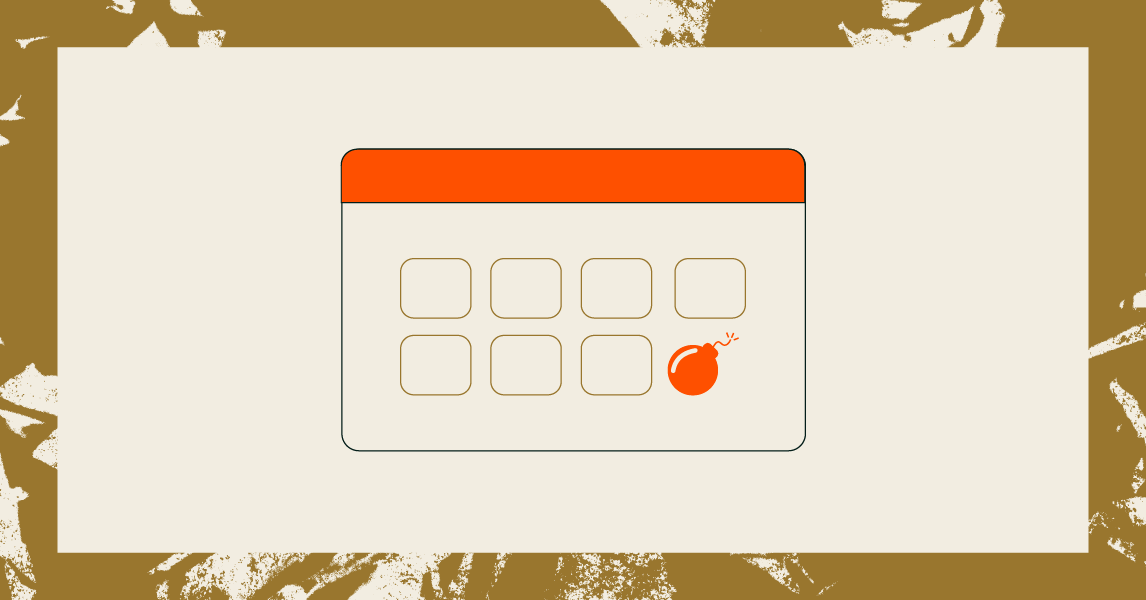 Schedule delays in heavy civil construction have come to be expected as a normal part of the job. According to a recent global construction survey by KPMG, in the past three years, only 25% of projects came within 10% of their original deadlines.
Without a doubt, infrastructure projects are complex beasts, involving numerous entities and taking years, sometimes even decades, to complete. Although there are some instances when a delay is beyond human control, like bad weather, a global pandemic, or city, county or state issues, many times a project gets off schedule due to circumstances that actually can be controlled to some degree.
Usually delays in heavy civil construction projects are going to end up costing you, so you're neither on time nor on budget. Contractors who want to get back some of their profit lost to inefficiencies, should consider how technology can help them reduce the delays that are caused by:
Communication breakdowns
Equipment issues
Labor shortages
Eliminating the negative impact of these factors will go a long way toward keeping your heavy civil projects running on schedule. In this article we'll take a look at how a trucking logistics platform can streamline your scheduling and planning, improve communication, maintain equipment and give you access to more haulers.
Deadlines: A Matter of Life or Death?
Here's an interesting tidbit about the history of the word deadline. The term referred to a physical line that would have been drawn around a prison. Any inmate who ventured beyond that line was liable to be shot.
Now we're not suggesting that deadlines are that critical, but as a civil contractor, meeting deadlines is important for all sectors of the construction industry, whether that be building construction, specialized industrial construction or heavy civil construction. Consistently meeting deadlines maintains your profit margins and builds a solid reputation that results in the growth of your business.
And for those responsible for building and maintaining our nation's complex infrastructure projects--highways, tunnels, airports, water systems, reservoirs, telecommunications, waste management and other massive government jobs--staying on time is even more important because of the ultimate impact of the project. After all, the purpose of an infrastructure project is to minimize the inconveniences or problems the public or local community have to deal with. Infrastructure construction affects an exponentially higher number of people, making their daily lives safer and more enjoyable.
Better Planning for Heavy Civil Construction
What if your hauling schedule could go as planned, every day? Or what if you had the power to quickly adapt with confidence when things went awry? A trucking logistics platform addresses those "what ifs" and makes them a real possibility. Civil construction basics are easier with a trucking logistics platform. Let's look at two aspects of planning: scheduling and dispatching.
Scheduling
A digital scheduling tool turns what used to be a time consuming, frustrating task into one that can be accomplished in a matter of minutes with a few clicks. Instead of white boards and pen and paper, you create shifts for your project using user-friendly software that allows you to easily plan days and even weeks in advance. So not only is the task of planning your civil construction work itself made simpler, you also benefit from being able to schedule farther out.
From their own phone screens, assigned haulers will be able to access the schedule and see all the details they need to know--the type of truck, the pay rate and any specific instructions to make the job go more smoothly. Dispatch doesn't need to make a bunch of phone calls and then wait to make sure everything's covered for civil construction jobs. They can move onto other more valuable work.
Truck dispatching
Even the best laid plans in the civil construction industry will need revising from time to time (more like every day in construction). Change orders can throw everything off and it can be difficult to make up for the lost time on a project. But when dispatch has the visibility that a logistics platform provides, they can easily reassign haulers and minimize any disruption to the schedule.
Another challenge to staying on schedule occurs when several dump trucks arrive at a pick-up or drop-off site at the same time. The resulting bottleneck is almost sure to cause delays. Armed with trucking logistics software, your dispatcher can circumvent logjams by planning ahead and staggering arrival times.
Bridging the Communication Gap in Infrastructure Construction
A centralized communication tool directly affects your ability to meet deadlines (and save money--it's estimated that on average the construction industry loses $15.6 billion a year by not using a digital platform for communication and data sharing.) One major advantage of having a dispatcher equipped with a big picture view of all of your haulers en route is that they can react rapidly when they see something that will affect a driver's progress. And communicate it immediately to everyone who needs to know.
The communication tool of cloud-based dispatch software means everyone is on the same page, at the same time, without depending on phone calls or a string of text messages. The system organizes messages according to job so haulers and other users can quickly find the details they need rather than scrolling through texts, or worse, calling dispatch to repeat the information.
Keep Equipment Ready for Heavy Civil Construction Work
Unexpected breakdowns cause costly delays for heavy civil construction jobs. And although you can't prevent all breakdowns, you can be proactive and practice preventive maintenance to reduce the number of times you have to pull a truck from availability.
Typically, fleet dispatch management software includes real-time GPS tracking, either through telematics which are installed in vehicles or through devices drivers keep with them. Either way, the tracking feature delivers valuable data that you can use to make smarter business decisions.
With a true telematics solution, you'll be able to plan a truck's preventive maintenance schedule based on its actual mileage, hours or fuel used. You set predefined thresholds that will trigger maintenance tasks, inspections and cleanings that are necessary to ensure the life of your asset and the safety of your drivers. An added perk to preventive maintenance is that you'll get better fuel mileage and lower spend on maintenance.
With other fleet dispatch solutions, you'll get the added benefit of built in tools that allow you to connect with drivers on the road (even third party haulers) so you're alerted of any issues right away. You can even post work at the last minute to the marketplace -- ensuring the operations of your heavy civil construction company don't skip a beat because a truck is out of service.
Finding Drivers to Keep Projects On Track
When was the last time you couldn't meet a deadline for your heavy civil construction project simply because you couldn't locate dump truck drivers? It probably wasn't that long ago. You had a couple of guys call out sick or cancel on you at the last minute. You tried calling a couple of names but you weren't really sure of their dependability. Or maybe you reached out to a broker. But neither plan worked.
A dump truck marketplace is the fast, easy solution to the problem of finding reliable third-party haulers to support your heavy civil construction job opportunities. With over 27,000 approved drivers, Trux is the nation's largest network of technology-enabled dump trucks. You can use the marketplace (with or without using our all-in-one fleet dispatch management platform) whenever you need to and manage your hired haulers through the app. They'll punch in digitally and as long as they're on the clock, you'll have real-time visibility into their location and progress. And at the end of the week, you'll get one consolidated invoice for all your hired hauling.
Meet Deadlines and More with Trux
Using the Trux dump truck logistics platform to meet deadlines in heavy civil construction is a smart move. But you can also leverage the power of Trux to improve productivity and efficiency in other areas of your operations. The back office, for example, will gain hours each week when automated processes replace the hours it normally takes to sort and batch invoices, find misplaced tickets or look for documents to settle disputes.
Here's a snapshot of how Trux works:
You create a schedule with a few clicks--it takes a few minutes, not hours
Then use drag and drop technology to dispatch your trucks
Tap into the marketplace to quickly find extra drivers if need be
Dispatch keeps everyone in the loop by monitoring routes in real-time
Drivers digitally punch in and out--no more rounding up on time sheets
Drivers upload etickets throughout the day instead of turning them in at the end of their shift
Invoices are automatically generated and consolidated
Routes and loads are time stamped for verification
And all your data is stored for easy access when you need it
As you can see, Trux makes light work of your heaviest logistics, on any heavy civil construction project, with our straightforward and sturdy solution. Give us a call if you'd like to know more about how we can help you meet deadlines more consistently by streamlining your operations.