7 min read
How Planning Ahead Can Save Civil Construction Companies Money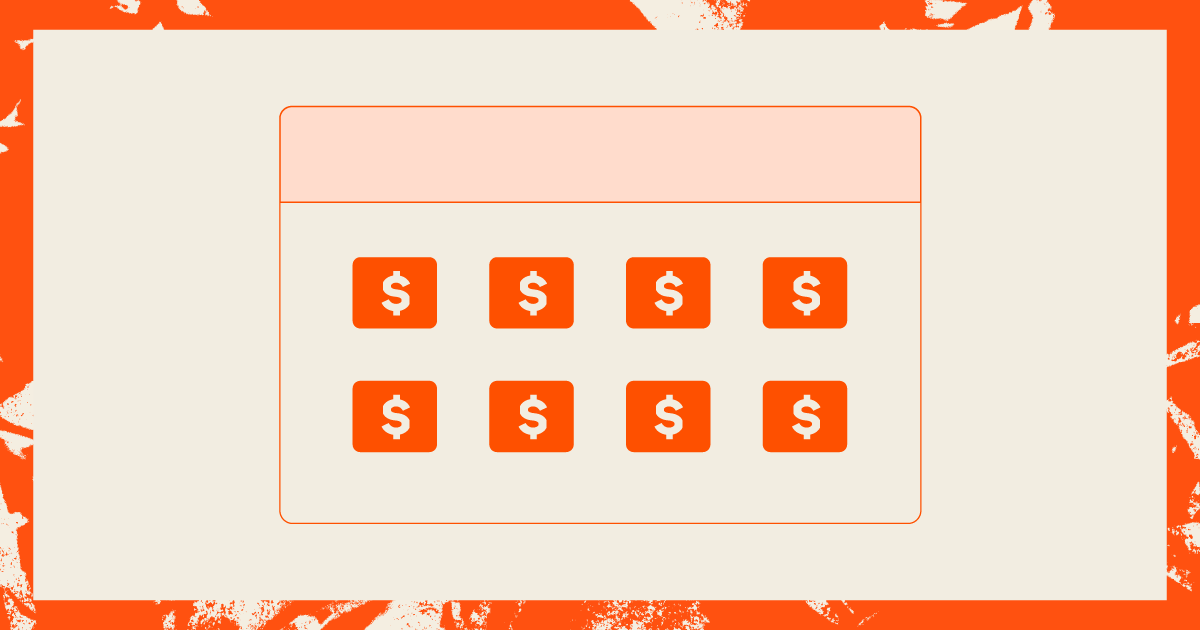 It's that time of year when we start thinking about the New Year's resolutions we'll "officially" announce or maybe mumble out of earshot of anyone when January 2022 arrives.
For civil construction companies, those optimistic goals for the upcoming year usually revolve around overall better management of the organization and ways to widen profit margins.
Landing upon one strategy that makes hitting several related goals possible is definitely something to raise a glass to.
Sometimes the answer is so basic it's common for us to dismiss it as too simple. Or too old school. But the truth is, a committed focus on planning ahead can help heavy civil construction companies streamline their management and save thousands of dollars in the process.
The kind of planning ahead we're talking about here is driven by using industry-specific tools of technology that effectively reduce the number of times your construction projects run behind schedule and/or over budget. Construction needs technology solutions as well as responsible industry leaders to advocate for them.
Construction firms that have already gotten on the digital bandwagon know first hand how transformational these new construction technologies can be, especially for large scale infrastructure projects. These contractors enjoy cost savings, increased productivity and a healthy return on their investment.
The Technology Blueprint for Cutting Costs in Construction
To say that project management is enhanced by using cloud-based software is a whopping understatement. When collaborative digital tools are in place, all the information pertaining to a particular project is in a single location and accessible to everyone who needs it through the entire lifecycle of the job.
The improved visibility provided by this kind of solution preserves profit margins because construction professionals can stay ahead of changes that would have otherwise impacted the schedule and scope of the project. As changes occur, the plan is updated and notifications are instantly sent out so the appropriate adjustments can be made.
Another tool in this category is building information modeling (BIM). This 3D modeling technology is becoming a favorite with contractors because it presents one master design which helps streamline projects significantly.
BIM reduces confusion, mistakes and delays because every team member at a construction company is working from the same model, starting with the planning and going through all the various phases of the project.
All Things Work Together for Better Efficiency and Productivity
If you're considering adding new construction technology to your operations (whether it's cutting edge or legacy software), look for software solutions that integrate seamlessly with other programs and support your employees with onboarding. All the bells and whistles of a platform will lose much of their shiny appeal if you're having to repeatedly input information, use yet another program to connect your data, or aren't user-friendly. It can drain your energy and your resources.
You'll save hours of time (money) and frustration by implementing integrated software with the ERP solutions, reporting software, mobile applications, tracking tools and other cloud-based software you already have in place (or will be using very soon) because the same sets of data are automatically shared among them.
Some of the most basic but incredibly helpful cloud-based technologies for construction industry companies to use are tracking tools. Keeping up with all the heavy equipment and vehicles you own is challenging.
Not only do software solutions simplify the process of updating everything in real-time, but they can also help prevent loss which means you'll save by not having to spend on replacements or repair.
Many logistics solutions, such as the Trux all-in-one fleet dispatch management platform, include real-time GPS tracking as one of their features. The benefits of keeping tabs on your dump trucks in real-time are far-reaching and positively impact your return on investment.
Get the most out of your fleet.
Optimizing your dump trucks, whether they're your own or a third-party hauler, translates into higher productivity and efficiency -- a better use of your resources. Here are a few examples of the difference it makes to have limited visibility versus a total big picture view of all your haulers at any given moment in time.
---
A hauler delivers a load at a jobsite and then makes a deadhead trip back to the yard.
OR
The dispatcher is aware that the hauler is about to complete their delivery and sees that there's a load nearby that's ready to be picked up. The dispatcher sends the hauler to the pick-up location - driving back with a full load. The driver hasn't wasted time and fuel on a return trip without a revenue-generating load.
---
Several haulers arrive at a jobsite at the same time and end up idling in line as they wait to unload.
OR
By looking at the day's schedule and each hauler's specific route, the dispatcher is able to stagger arrival times so the wait time for each truck is greatly reduced, saving fuel and hours on the clock.
---
A change order comes in, but the dispatcher is having trouble getting the driver on the phone. The material gets delivered to what is now the wrong location and the driver pulls away, unaware of the error.
OR
The dispatcher receives the same change order and sees exactly where the driver is en route to the original drop-off location. The dispatcher immediately sends a notification to the hauler rerouting him to the correct site. Not only is a costly mistake avoided, but the customer is also pleasantly surprised with the level of service you're able to provide on the fly.
---
Move more material with fewer resources and effort.
How would you like to deliver more loads without increasing the total hauler hours or the number of trucks used in a day? Most anyone in the commercial construction industry would say 'Yes!" to this.
The key to improving the number of loads delivered per hour is more efficient dispatching and is one of the major benefits of a trucking logistics solution. Depending on the size of their operations, Trux customers save approximately 133 hours per month in dispatching and $20K per month.
It is important to note that delivering more material, doesn't have to mean that production schedules change. In 2022, there may be more pressure for material producers to deliver material directly to job site - owning the logistics for your customers, with the best tech tools available, is a great way for your team to improve satisfaction - while driving profit.
Eliminating Paper and Taking Communications to the Next Level
Many construction and civil engineering companies are still using paper, email or a phone to carry out many of their day-to-day processes--scheduling, dispatching, record keeping and invoicing customers. It's what they're used to and it gets the job done. Just not very efficiently.
The minutes that any team member spends chasing down or verifying information is wasted, potentially delaying large projects, and in the end, costs you and your construction company.
The great thing about using cloud-based technologies is that the information someone needs is immediately accessible, whether that's a hauler needing to double check the specifics of a job, a foreman checking on the status of a delivery or a back-office team member gathering data to handle a dispute.
Additionally, contractors can cut costs by using mobile applications that provide their employees with access to the data and tools they need - even on the go. That means dispatchers and other employees can do their jobs from a remote location if need be.
Drones and Automation Offer Down to Earth Solutions
Of course, the safety of your crew is a high priority that you want to invest in for many reasons. One is to avoid having an incident that also hurts your bottom line. Today, civil construction companies are turning to exciting futuristic technologies for monitoring safety and preventing common injuries.
For example, a drone hovering over a jobsite can monitor and record work behaviors at a jobsite. Management can then identify unsafe practices or hazards and implement policies that make the work environment safer. Drones can also be used to inspect areas that are tricky or dangerous.
And, get ready for this. There are robots that are being used to perform repetitive tasks such as bricklaying to prevent injuries and strain caused from doing the same movement over and over again.
Enhanced safety is good for morale, maintaining your workforce and eliminating the costs of higher insurance and repairs, maintenance, or replacement of equipment and other assets.
Interested in learning more about the role of drones in the construction industry? Listen to Reese Mozer, CEO of American Robotics, chat with Elizabeth Sholes on Episode 3 of the Trux podcast, Get A Load Of This.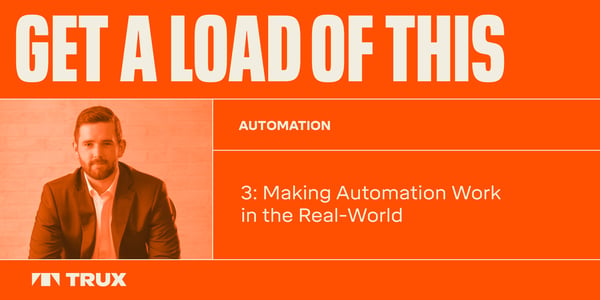 Conclusion: Planning Ahead for 2022 and Beyond
Construction technology is "under construction" in a way. However, more and more companies and construction firms are beginning to see how their futures can be altered by going digital.
The common thread between the different kinds of construction technologies we touched on is that they all make planning ahead a simpler, more efficient process. Project management software and building information modeling both provide a single source for the most up to date information that everyone working on a project needs.
Integrated solutions are able to share data, removing the need for repetitive data input and streamlining many business functions. Tracking and inventory technology improves visibility and arms users with real-time and historical data which can be used for decision-making in the moment or in advance. Major projects benefit from integrated solutions because without them, a wide array of things can go wrong.
Logistics solutions can help contractors optimize their fleets and improve their unit economics and ROI by moving more material with less effort and energy.
Digital technologies which replace paper and other traditional methods of communicating and record-keeping save time and cut costs. And finally, drones and robotics, besides being really cool, can improve safety and reduce costs that result from injuries and incidents.
At Trux, our company is excited to be a part of the technological evolution of the construction industry. Contractors, fleet managers and material producers who have used our dump truck logistics platform and marketplace services have seen their efficiency and productivity improve while saving thousands of dollars.
If you'd like to hear more about how Trux's services can do the same for your business, please reach out today!