6 min read
How Dump Truck Fleet Owners Benefit from a Digital Marketplace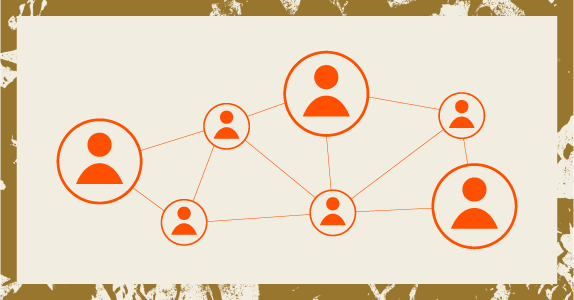 Summer's here, no doubt about it. All across the country, it's hot--and we're not just talking about the temperatures. The season is a busy one for construction. And if your business relies on dump trucks, a digital marketplace may offer as much relief as cranking up the AC.
Not only is summer traditionally a time when construction sees a pickup in business, the pent up demand from a pandemic-induced slow down (mostly due to supply chain issues) has many contractors in a sweat to find workers, drivers, and equipment. Fleet owners who want to take advantage of the spike in the industry activity can easily increase their business by turning to a digital marketplace.
A digital marketplace is simply an online source for finding the products or services you need.These websites or apps for fleet owners connect suppliers with buyers--like Airbnb or Uber. However, there's a slight, but significant, difference in the way digital marketplaces for trucks work. There's double opportunity for fleet owners. You can find available dump trucks to expand your operations or you can find more jobs to keep the trucks you actually own working.
The benefits of using a digital marketplace reach beyond the balance sheet.
Keeping the trucks you own busy increases your asset utilization ratio.
Being in a position to always say Yes to customer requests builds a strong reputation.
Using a marketplace specifically geared toward the needs of dump trucks is an efficient use of your time and energy.
So grab a cold one and let's look more closely at the above benefits and how the features of the Trux digital marketplace specifically deliver on each.
On the Road Again with a Digital Marketplace
Managing your own fleet day to day is hectic. You have a lot to oversee--from creating a schedule that works for everyone and dispatching your trucks to answering the "What's the ETA?" questions from your customers and figuring out if you have the manpower and necessary trucks to take on more work. It's understandable that you barely have time to take a break, much less think about things like fleet asset utilization.
But you do know that deadhead trips and a dump truck sitting in the lot for half of a day are not helping the bottom line. A simple way to start increasing your fleet asset utilization starts with using a digital marketplace to look for more jobs to keep the trucks you own working.
Taking on more jobs is a step in the right direction. But if you want to take your business to the next level, you'll want to get serious about improving your asset utilization ratio. This is often tricky to do without the help of a logistics platform that can give you the data needed to accurately measure your fleet utilization. You can get a more thorough explanation of asset utilization here.
How does Trux help?
First, as the nation's largest dump truck marketplace, you'll be able to find more work in your area. Contractors and material producers post jobs daily, detailing exactly what type of dump truck they need and the rate of pay. It makes finding additional work to keep your trucks busy so much easier.
Secondly, Trux is also the leading dump truck logistics platform. When you use our fleet dispatch solution to manage your business, you'll have access to all the data you need to analyze your current asset utilization. Then improving your asset utilization ratio is significantly easier with these tools built into the solution:
Digital scheduling
Drag and drop dispatching
Real-time GPS tracking
The platform offers many more features to take the hassle out of fleet management. But being able to quickly create a schedule, dispatch your trucks and then keep track of them in real-time all directly impact your asset utilization. Let's say you have a truck waiting in line at a quarry. That idling not only wastes fuel, it wastes time.
Trux scheduling and dispatching functions are able to keep up-to-the minute tabs on your trucks, allowing you insight into where you are performing well and where you can improve.
It's Okay to Be a Yes-Man with Fleet Dispatch
When it comes to saying Yes more often when contractors and material producers want to know if you can help them out with a job, it's actually a good thing to be known as a yes-man. On the other hand, if your customers are constantly being told that you don't have a truck available, then they're likely to stop calling. They probably won't recommend you either.
The beauty of using a digital marketplace that you can trust is that it puts you in the position of being able to take on more work - on your own schedule. When you have a slower day you can turn to Trux's digital marketplace to look for additional work - keeping your trucks busy all day.
How does Trux help?
Again, size matters. Joining our network of over 30,000 highly qualified and fully compliant dump truck drivers shows contractors that you mean business. Fleets and haulers on the Trux digital marketplace are committed to quality work and comfortable with the accountability that technology brings.
So in addition to being able to find more jobs, you'll demonstrate you are committed to having the information your customers want--when they want it. All this adds up to building a reputation as a reliable and responsive professional. You'll be the go-to guy (or gal) for the hauling needs of the contractors and material producers in your area.
Managing your fleet becomes easier and more transparent but you can also find additional trucks when you need them on our digital marketplace. Allowing you to take on larger projects with confidence.
Taking Care of Business with a Digital Marketplace
Using a digital marketplace is the most efficient way to locate more work for your own fleet and also increase the number of jobs you can accept because of the access you have to more dump truck drivers. Both will increase your productivity and positively impact the growth of your business. And because most digital marketplaces now have a mobile feature, you can do your dispatching and managing from anywhere, any time of day.
How does Trux help?
As large as Trux is, we do have limits--and that's to your benefit. See, we are a dump truck-only marketplace. Many of the trucking logistics solutions on the market were created for general trucking needs and then were "retro-fitted" for dump truck users. Because we understand the specific needs and applications of dump trucks as well as the construction industry as a whole, using Trux will make sense for dump truck fleet owners.
Our team of industry experts came together in 2015 to build a marketplace and all-in-one fleet management platform that would streamline operations, increase efficiency and increase visibility for contractors, fleet owners, material producers and brokers--any business that uses dump trucks or fleet ownership.
Our robust solution offers features to make managing your business from the field to the back office faster, easier and more profitable.
Send information instantly to everyone who needs to know at the same time. Need to reroute a driver and the change affects the jobsite? One-click of a button and you're done.
Digital punch-in and punch-out
Verify time and routes with digital proof. Instead of rounding up to the quarter-hour, you'll pay drivers for the exact minutes they work.
Get rid of paper processes. Load slips can be uploaded throughout the day. Digital ticketing means the back office doesn't have to collect and batch at the end of the day. Hauler invoices are then generated and consolidated for even more efficiency.
Keep tabs on your trucks and easily reroute when severe weather, road work or changes at the jobsite call for it.
Create shifts days or even weeks in advance. Select the number and types of trucks needed and add any job-specific instructions including the pay rate by the hour, ton or load.
Drag and drop dispatching
Dispatching and reassigning drivers is a simple task with drag and drop technology.
Whether you own an entire fleet or just a single dump truck, a digital marketplace like Trux can help you make the most of this busy season. A good place to start is by scheduling a no-pressure demo with our team. Don't let the dog days of summer come to an end before you do!