6 min read
Managing Construction Projects Made Easier With These 3 Tips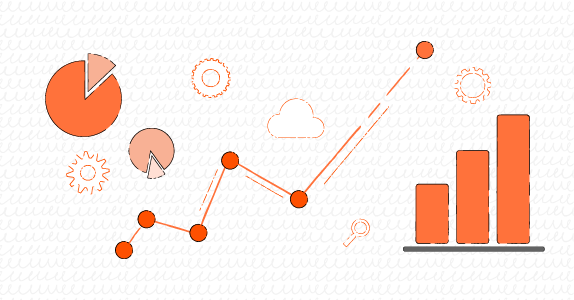 No matter how long you've been in the business of managing construction projects, you have too many of "those days." Unexpected weather throws off the timeline. Somehow a driver didn't see the text about his reassignment. And several tickets from last week are still missing. The workday finally rolls to a halt, and you scratch your head and think to yourself, "there's gotta be a better way."
The good news is there is a better way.
And there's a load of webinars, industry publications and new products out there designed to help you streamline your operations and increase efficiency. But who really has the time to wade through it all and find solutions that'll work for your business?
We've looked at the research and have seen the numbers to back up this conclusion: Nailing the following three construction management tips will drastically improve the overall efficiency of your business:
Stay organized
Stick with the plan
Step up accountability
But you knew that already. From experience, you also know that building these practices into your operations with any measure of consistency is easier said than done. The problem is when you depend on manual processes to keep things running smoothly, there are too many opportunities for mistakes to happen, making a wreck of your project timeline.
In 2021 and beyond, how to be an effective construction project manager begins with recognizing that the better way mentioned previously involves digital technology. When you leverage a logistics platform to manage construction project activities, efficiency is not only a result, it's a byproduct.
Let's explore how each of the three basic recommendations above is supported and optimized with an integrated feature of the TRUX trucking logistics platform.
1. Staying organized while managing construction projects
Undoubtedly, keeping up with paper tickets is a huge organization task that your teams, especially back-office personnel, have to deal with day in and day out.
First, there's making sure each load does indeed have a corresponding ticket. So you have someone spending hours sifting and sorting through a bin full of paper tickets. And what happens if a driver loses one or more in transit? You personally may not have a hand in this process, but you hear about it.
After all load slips are accounted for and checked for accuracy, more time goes into manually entering the data from each and filing it away.
Cutting down the amount of paper that gets handled every day will directly impact your efficiency in a positive way. Digital ticketing eliminates the sorting, scanning, filing and batching that's part of a manual paper ticketing process.
With TRUX real-time digital ticketing, drivers simply use a mobile app to collect their load data and required signatures along with a date and time stamp. The information is instantly uploaded and available to dispatchers, managers and any other teams that need it. Whether they're at the job site, en route, the office or at home, the data is right there in front of them.
Organization is a snap with digitization. With eticketing, you can even invoice your customers' minutes, rather than days or hours, after completing the job.
Just this feature alone can mean the difference between closing out a job in a day or closing it in a month.
Like paper ticketing, creating or processing separate invoices for each job and hauler is another time and energy waster in construction management. A logistics platform can streamline invoicing by consolidating invoices for a specific hauler over a given time frame.
A logistics solution keeps you organized while saving costs, paper, hassle and man hours. In fact, digital load slips and consolidated invoices can save 728 hours per year.
2. Sticking with the plan all the way to successful completion
In traditional construction project management, the common tools used for scheduling and dispatching--whiteboards, clipboards, spreadsheets, phones, paper and pens--don't lend themselves to the most streamlined operations.
Adopting a digital logistics platform will revolutionize your scheduling and dispatching tasks.
Instead of the time-consuming manual methods you've come to depend on to get the right number of trucks to a job site and coordinate all the shifts necessary to get the job done, you'll make a schedule with just a few clicks--from the office or anywhere you happen to be.
One clear view of the big picture allows you to optimize hauler schedules. In minutes, you can manage shifts for projects days and even weeks in advance. You can also make sure your haulers have job-specific instructions, choose the type of truck you need for each job and select pay rates.
Staggering arrival times, reducing wait times and decreasing deadhead automatically results in increased efficiency.
Staying connected through a mobile app means the endless phone calls and texting between your dispatcher and drivers and job sites are a thing of the past. Instant messages to haulers alert them to reroutes and any other changes they need to know to stick with the plan.
With easy-to-use drag and drop technology, you can quickly react on the fly with confidence. Monitor shift status as haulers are dispatched, change orders and reassign drivers. You can make whatever adjustments are necessary to keep your project running smoothly and your customers informed and satisfied.
3. Stepping up accountability in construction management
Eliminating wasted time is a surefire way to improve efficiency. Tracking down a company-owned truck, waiting in line at a job site or manually verifying a hired dump truck's hours are all examples of an inefficient use of valuable time.
Real-time GPS tracking for all the trucks--company owned or hired-- used in a construction project provides you with the visibility to see that everyone is where they should be relative to the job site.
Having GPS-verified hauler location and route information instantly available on your mobile device simplifies your day in several ways. One, no more guessing where a driver is. Two, you're not confined to a specific location to know the status of deliveries and pick-ups. And three, disputes with drivers are, well, they're virtually indisputable.
The ability to verify time spent on the job works for both you and your drivers. When haulers can digitally punch in and punch out, they'll know they're getting paid for every minute that they're on the clock. That creates an environment for increased productivity and better working relationships between construction project managers and drivers.
Is it time for a construction management overhaul?
At this point, you may be thinking a logistics management platform makes sense, but you're on the fence about whether now is the right time. You suspect some of your team members won't be eager to jump on board. And you're right, many oldtimers resist the move to technology, but there are ways to ease them into it.
Keep in mind too, that many state DOTs are already requiring eticketing. The move to tossing paper ticketing had started, but the current need to introduce as many contactless practices as possible ramped up the process.
You can certainly implement the three tips without going the digital route, but leveraging technology not only makes managing construction project activities run like a well oiled machine, it frees up time to focus on other profit centers.
Digital tickets and consolidated invoices make staying organized effortless and stressless.
Optimized scheduling and dispatching make sticking to the plan an achievable goal.
GPS tracking and digital punch-in/punch-out steps up accountability with real-time, verifiable data.
The number of digital solutions is growing fast. So what makes the TRUX all-in-one logistics platform so good? Well, for starters, our years in the marketplace as the "Uber for dump trucks" has given us loads of opportunity to talk to our customers.
Construction project managers, fleet owners, dump truck drivers told us what features would be most helpful to them. So we built the platform with the benefits they wanted. It's easy-to-use, straightforward and field tested.
With TRUX you can keep tabs on every job in real-time from anywhere--the site, the office or home. You can maximize manpower and save money in the process.
Interested in taking TRUX out for a "test drive?" Our team of experts love talking construction logistics, so give us a call or schedule a demo today.