6 min read
Successful Onboarding Can Make or Break Your Logistics Software Launch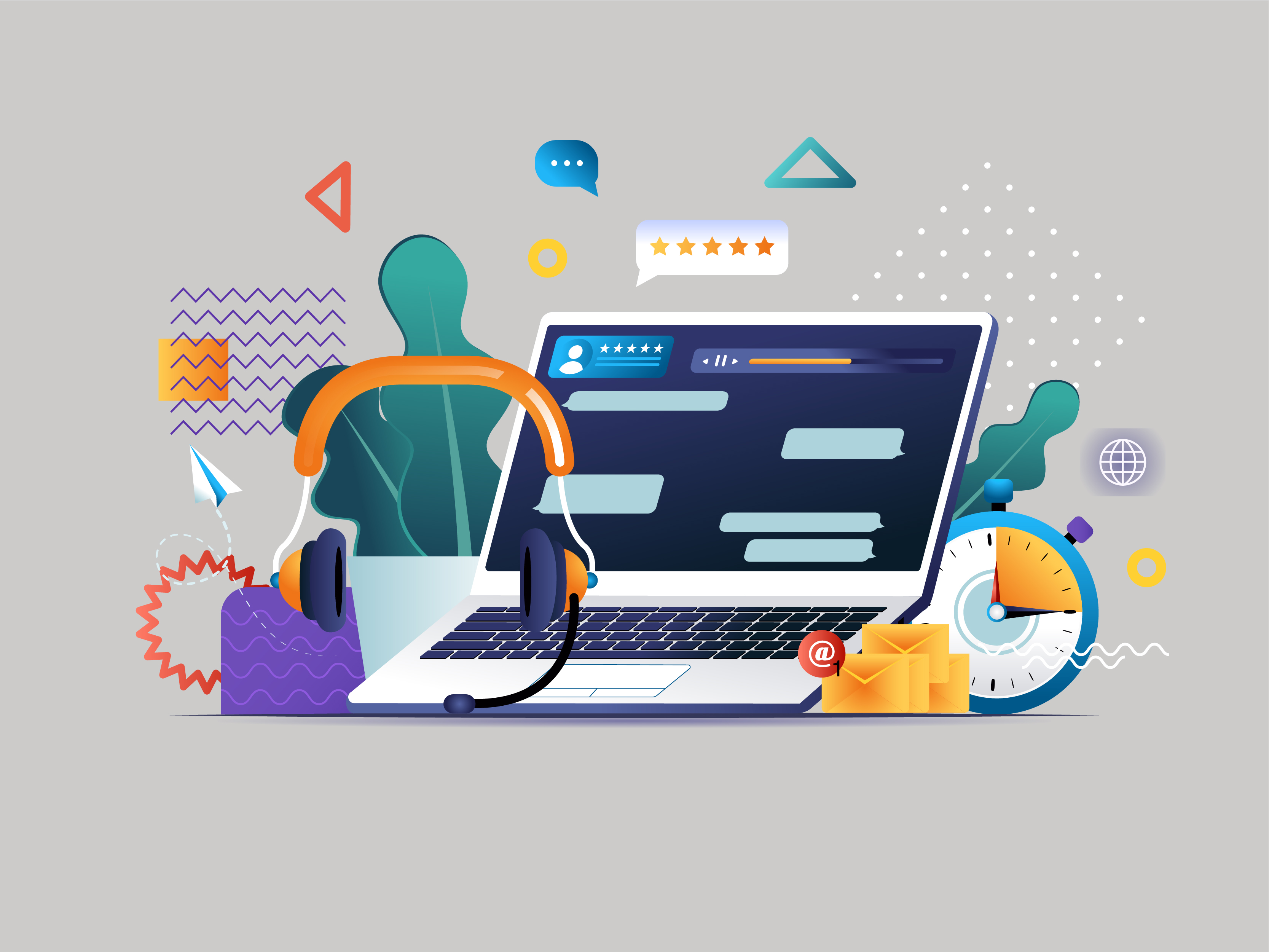 If you are considering purchasing logistics software, there are a few key product features and benefits you should expect to receive - regardless of the solution you choose. These include real-time and historical GPS tracking for all the dump trucks you use, built-in scheduling, easy to use dispatching, and job site messaging. If these don't sound familiar to you, check out our six-step process to evaluate the right logistics software for you.
It is easy to evaluate a software option based on product features. You can define the features that are important to you and easily map which solutions have them - and which don't. But what happens when the key product features all seem similar? You need something else to evaluate your software option on.
When it comes to logistics management software, it is essential to take your evaluation one step further and compare how the implementation of your newly chosen solution will go. Customer service and the level of support you, your team, and your haulers will receive is a critical factor to successful implementation of logistics software.
White-Glove vs. Self-Onboarding
Prior to finalizing your purchase, you should be sure to get a clear understanding of what the implementation process looks like. What type of support will you receive during onboarding? How long will it take to complete the setup? Is training for your team or your haulers included? Will you continue to receive ongoing support for issues that arise after the initial onboarding?
Every software has a different approach to onboarding and implementation - you need to ensure that the level of support provided is in line with what you and your team expect.
What to Expect from Self-Onboarding
For some companies, self-onboarding may be the preferred option. If you have a small team that has a thorough understanding of technology, has worked with other software implementations, and has been involved in the evaluation process - you may be happy with a more hands-off approach that allows you to take things at your own speed. However, you should be aware of some challenges that a more hands-off approach presents.
Where Self-Onboarding Can Go Awry
Expect a Longer Wait Times: There will likely be issues or problems that present themselves during implementation rollout and beyond. Even if your team has done an implementation in the past, there will always be questions about the product that come up. Even a skilled team may need additional help to answer questions from the rest of the team, provide support with unique use cases, or find bugs that need a quick resolution or workaround. If you have selected a more hands-off company to work with, you can expect it may be harder to find someone to connect with and it will take longer to resolve service or technology questions.
Less Buy-In From Your Team: When you select a more hands-off approach, it is likely that your team will not be as "bought-in". If they feel more isolated in troubleshooting problems or they don't fully understand how to leverage the software, they are much less likely to continue to use it. Even if the functionality is there - if they can't fully utilize it, they won't use the new software you have purchased.
Hauler Skepticism: Logistics management software will not be successful unless your haulers are on board. Introducing new technology to your haulers can make them uncomfortable and some may not want to use a new technology they don't understand. Be prepared to take on the additional training and troubleshooting yourself.
Continued Feature Discovery: You will learn about all of the key features and functionality during your sales process but when it comes to how your team leverages key features for your unique use case, you will be on your own. This can be a positive if you have a creative and tech-savvy team - but for many, it means that you may not fully leverage all the new features you have access to. As new features become available, you will need to rely on monitoring your inbox and hope that the software company has put together good resources and recommendations for you.
What to Expect from White-Glove Service
Many companies find the benefits of a white-glove service well worth it. The construction industry, as a whole, has not been a leader in tech adoption and that means the technology you adopt will likely require change management and support. The additional lift that white-glove service provides helps construction leaders enable their team for success with new technology to improve overall efficiency.
Where White-Glove Onboarding Comes In Handy
Dedicated Account Manager: Having access to a dedicated account manager means that your team always has someone to turn to when they have a question or need a recommendation. Since your account manager works with you and your team directly, they are able to understand your business and can quickly jump in to help with a solution catered to your specific needs.
SWAT Team Support: This means that your team will have the extra attention they need during a critical time. The first few weeks/month is the time that many of your team members will have questions and concerns. With a focused effort during the first four weeks, you can ensure that you will get answers quickly. These initial efforts make it much more likely that the entire team will leverage your new logistics software long-term. Key efforts that distinguish white-glove SWAT team support include intensive training sessions, doing dry-runs with your team, onboarding all internal/external team members, and creating a broad communication plan to help your entire team understand the new software. It is critical that you have confidence the software you select can handle these key steps remotely. Ask if they have handled remote training and support previously.
Extensive Market/Industry Knowledge: Companies that offer white-glove services recognize the importance of understanding their customers and the industry they serve. You, as the customer, benefit from their on the ground experience rolling out their software across the country. This means that you are able to leverage the best practices of your peers and you don't need to take valuable time to explain how your business works. There will always be details of your operations that vary from your peers but with white-glove implementation, you can rest assured knowing that the team helping you launch your logistics software is skilled and has a proven method of deployment.
Dedicated Hauler Onboarding Efforts: As we mentioned earlier, ensuring your haulers feel comfortable with your new software and know how to use it is critical to the overall success of your investment. White-glove service for onboarding of haulers reduces friction and ensures accurate use of the software going forward. While many hauler onboardings are traditionally done in person, on the ground, you will want to make sure that you ask whether the software provider's team has a track record of successful hauler onboarding done remotely as well. This experience will be beneficial for initial onboardings while COVID is still impacting in-person events but will also help long-term if you need assistance with additional hauler onboardings in the future.
Weekly/Monthly Business Reviews: Carving time out with your account manager to do a business review is a great way to ensure that everyone on your team is leveraging the software to its full potential. It is a great way to introduce new use cases and get feedback, or to troubleshoot any issues that have surfaced. Finally, this gives your account manager a great opportunity to let you know about any new features your team could benefit from and those features you are already benefiting from. Using real-time examples and taking a deeper dive into your data/analytics can help crystallize what type of value you are getting from utilizing logistics software.
Looking For the White-Glove Treatment?
Implementation is critical and shouldn't be forgotten. Before you sign a contract or purchase a new software it is important to fully understand how the company you are going to be working with operates during this critical time. TRUX is a leading provider of logistics software, serving the heavy construction industry. Managing the dump trucks you own and those you hire is critical to ensuring your projects run on time and on budget. If you are looking for logistics software to manage your dump trucks, connecting with our team of logistics experts is a great way to get a leg up on your competitors. With solutions for real-time and historical GPS tracking, built-in scheduling, easy to use dispatching, job site messaging, and white-glove implementation we are a great choice for contractors, fleet owners, brokers, and material producers looking to improve their efficiency. Schedule a call today to find out whether TRUX is the right solution for you, be sure to ask about our white-glove implementation services.