5 min read
Five Benefits of Hiring Reliable Dump Truck Companies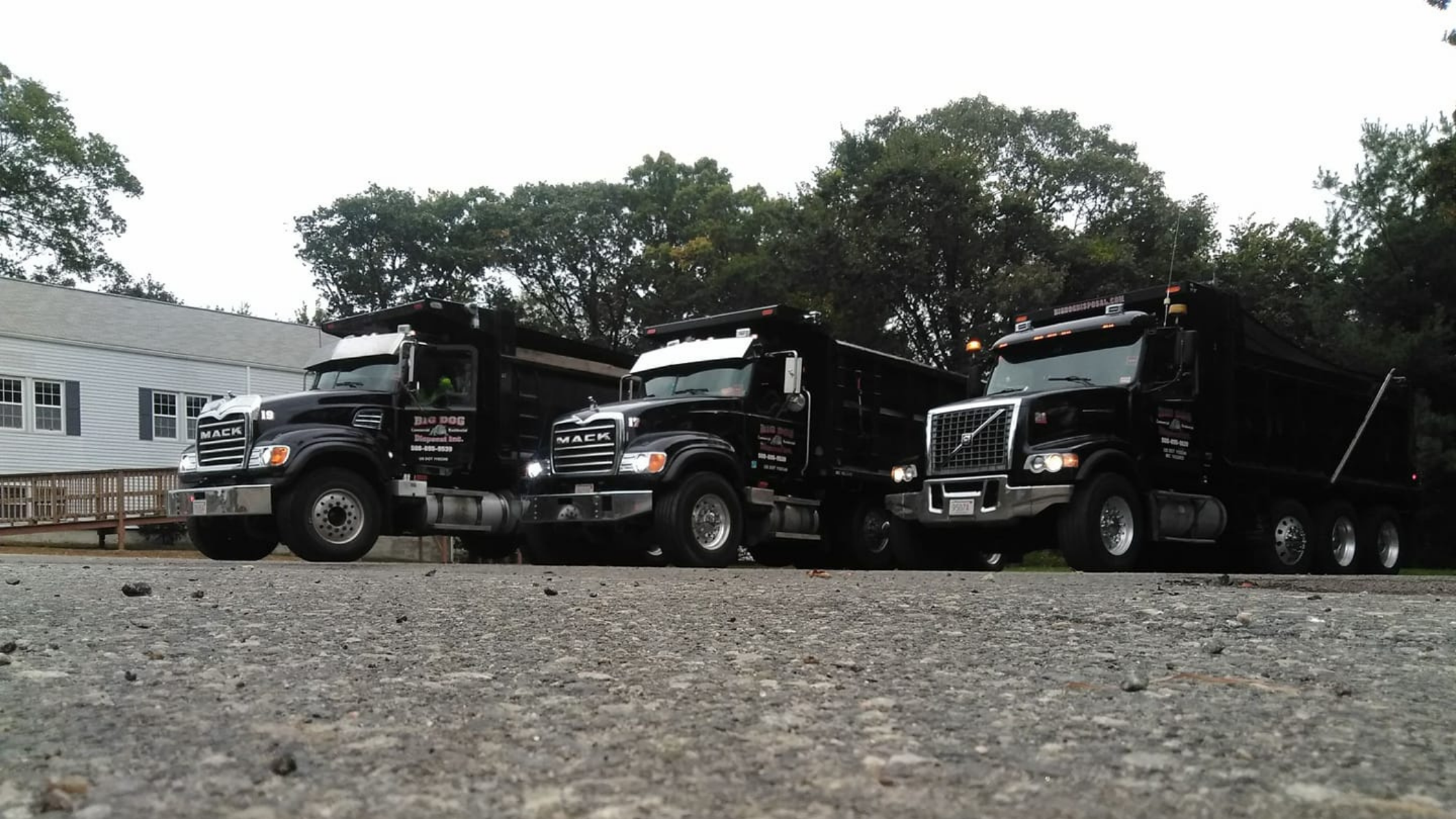 Construction companies that specialize in paving, demolition, excavation, or site work understand the unique challenges that accompany the transportation of material from one location to another. Most projects rely on predictable and reliable dump trucks. When your company's trucking logistics break down, the whole project can come to a halt. Securing the right amount of trucking is a constant struggle. Even when you think you have secured appropriate trucking, how reliable are the companies you have secured? Oftentimes, you don't know until it is too late and you are getting a call from the job site saying that the trucks didn't show up.
Ensuring your construction company's projects run smoothly is dependent on finding great dump truck companies to work with. When you find the right companies to work with, there are some big perks you and your team can expect. We have broken down five benefits you should expect when you work with reliable dump truck companies.
Minimized Risk
When you hire a reliable dump truck company you should have their assurance and proof that insurance information is up to date and active for all of their trucks. Safety is one of the most important things on a job site. Making sure any company you work with is properly insured can curb huge liabilities. When you are working with heavy expensive equipment, it doesn't take much to result in a huge claim. With most work taking place in public, you must also take into account the human factor. Your crew is trained in how to operate on a job site but when you work in close proximity to the public, you can't take a risk that any vehicle on the job is not properly insured.
When you are vetting new dump truck companies, it is important to ask for proof of insurance in the form of a "Certificate of Insurance" or COI. If the dump truck company you are working with doesn't want to provide their insurance information, that should be a warning sign.
Increased Cost Savings With 3rd Party Haulers
Owning and maintaining a fleet of dump trucks is an expensive endeavor. Regardless of what the market conditions are, you still have to pay for the vehicle itself, insurance, gas, maintenance, etc. This fixed cost model means that regardless of whether your trucks are on the road making you money, you are still paying for that asset, and any associated capital expenses. For this reason, many contractors and material producers struggle with the decision of whether or not to buy dump trucks and maintain a fleet or turn to local dump truck companies to manage their logistics.
The contractors and material producers that choose to work with hired haulers can respond to changing market conditions and realize cost benefit savings. With a variable cost model in place, they don't have to worry about the capital expenses associated with owning trucks and can instead shift their focus to securing the volume of trucks they need - when they need them. While many contractors elect to own at least a few dump trucks, those that focus on building relationships with reliable and reputable trucking companies can benefit from a much smaller fleet and see significant cost savings.
Increased Accountability
Many reliable dump truck companies from independent owner-operators to large fleets are starting to leverage new technology to connect with local work. Dump truck companies are turning to open marketplaces, like the one offered by TRUX, to connect with local contractors and material producers.
As a contractor, the benefits of working with haulers already using an open marketplace are numerous. You can expect to see GPS tracking data for all hired hauling in real-time and historically, you can view punch in & out information for each hauler on the job, you can even communicate any last-minute changes or directions to everyone on the job site with the click of a button. Those haulers that choose to work with companies like TRUX enjoy the peace of mind that having a full schedule of jobs brings and are comfortable being tracked while on the job, carry proper insurance, and arrive prepared because they want to ensure you work with them again! This brings us to benefit number four...
Better Relationships with Haulers
It takes time to build trust with the haulers you work with and it takes time for them to trust you too. Starting off on the right foot by hiring a reliable and reputable dump truck company will go a long way towards building a good relationship from the start. However, it can be difficult to know at first glance whether you are selecting a reliable partner.
As we mentioned in the previous section, there are lots of haulers that are taking a proactive approach to connecting with local work and signing up for marketplaces like the one TRUX offers. Using a service like TRUX to connect with local dump truck owners is a great way to expedite the relationship-building process. You are assured that all the haulers on the marketplace have appropriate insurance coverage, are prepared, and eager to work. Since haulers are able to select which jobs they claim, you can sit back and watch the haulers come to you. Once the work has been completed, if you are happy with the performance and would like to work with the company again, you are able to "favorite" them. You can then offer any future work you schedule in the marketplace to your favorite list first.
Less Stress
When you work with reliable dump truck companies, your stress level instantly decreases. Knowing that haulers will arrive at the scheduled time and location, with proper insurance saves you the worry of getting calls or texts from the job site wondering where the trucks are or why they weren't prepared to do the job at hand.
Removing confusion about trucking logistics benefits your entire team. Everyone from the job site foreman to the dispatcher, to the back office sees improvements to their day-to-day life when they can trust that reliable haulers are working on projects.
Looking to Connect With Reliable Dump Truck Companies Near You?
When it comes to connecting with reliable construction and dump truck companies, you can always resort to job boards or picking up the phone and making phone calls to dump truck companies near you. However, if you are looking for a more efficient way to connect with local haulers, you can also turn to TRUX. Hundreds of contractors across the country are using TRUX to find dump trucks for their projects. When you work with TRUX, you not only are connected with reliable dump truck owners, you also get the added advantage of real-time GPS tracking, bulk communication tools, smoother invoicing processes, and the ability to dispatch or schedule work from anywhere!
In addition to using Trux's logistics platform to connect with local haulers, you can also manage the trucks you own or the current haulers you work with every day. Our tools allow you to manage your logistics with more control and visibility.
Learn more about connecting with reliable dump truck owners by scheduling a call with one of our local logistics experts and take our logistics assessment today!