6 min read
Best Ways to Recruit Truck Drivers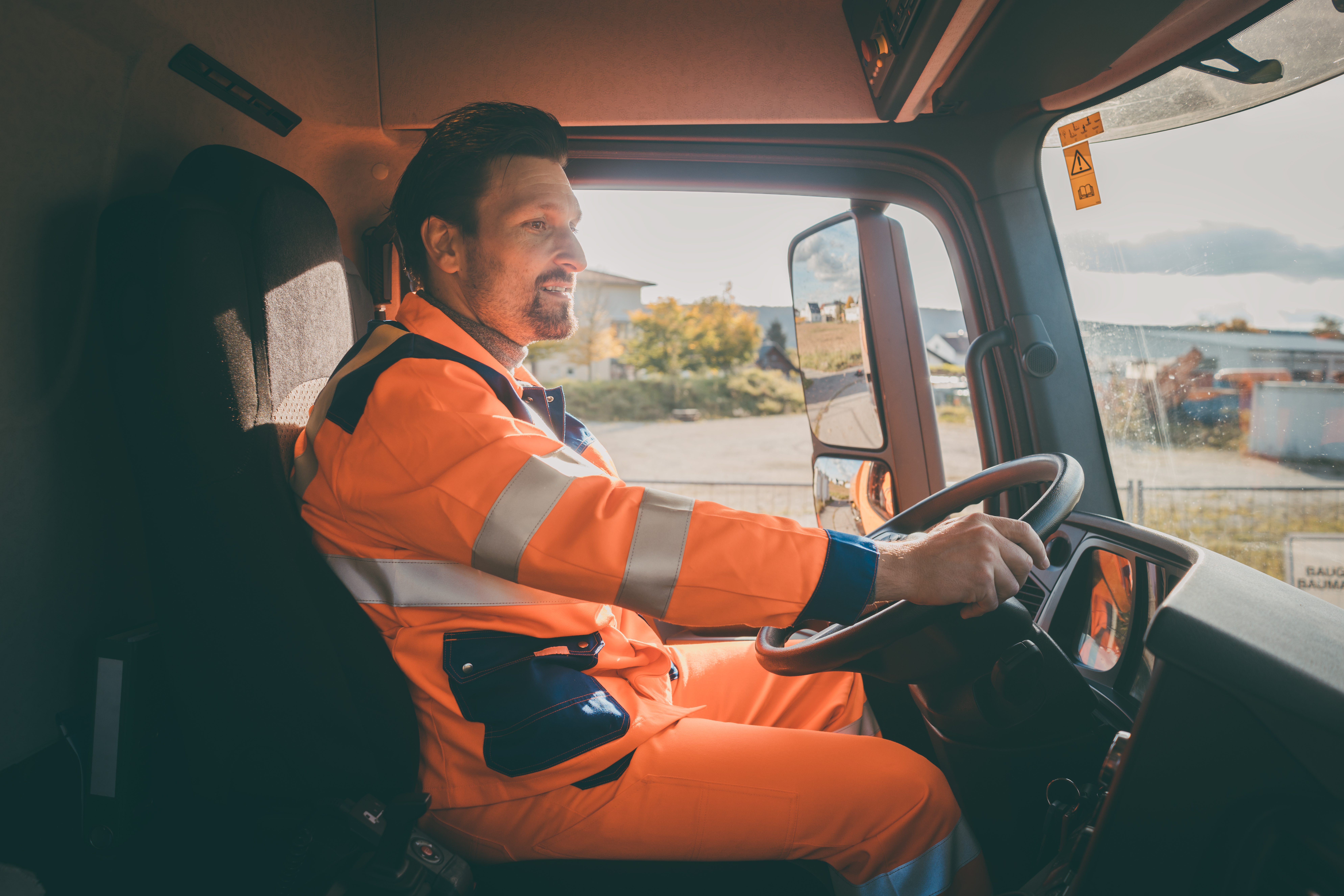 Wondering how to recruit truck drivers? If you're struggling to find and keep good dump truck drivers, you aren't alone. You may be asking yourself what you can do to beat the odds and build up a reliable network of drivers.
You know the adage: if you keep doing the same thing over and over again, you can't expect a different result. Yet, many contractors continue to do just that. They use the same old networks and methods to recruit drivers, just to watch them turn over at astronomical rates.
Over the past few years, the construction industry has adopted new methods and technology to address driver recruitment. In this article, you'll learn about where and how to find the best truck drivers to hire, how to find the best drivers, how to get their attention, and finally how to keep them for the long term.
The first question you need to answer is, do I want to hire a full-time hauler or do I want to work with independent owner-operators in my area to meet my trucking needs?
Where can I recruit dump truck drivers?
In order to recruit dump truck drivers, you'll need to make sure you know where they are. Whether you are looking to hire a full-time employee or looking for a few haulers on a project basis, you are missing out on the full pool of available truckers if you only focus on one or two avenues for recruiting truck drivers. Be sure to familiarize yourself with the most common places that drivers are looking for work.
Option 1: Local networks
No matter where you are, there is going to be a local network of truckers that are eager for jobs in your area. Tapping into this network is an expedient way to find someone local. But, this recruiting method can lead to the highest rates of turnover because oftentimes best practices for vetting candidates are skipped in favor of filling a seat fast.
Pros:
Fill a seat quickly with someone local
Your network can vouch for the driver's reliability
Cons:
Higher rate of turnover
Driver recommendations can be subjective
In many cases, there is a lack of a formal vetting process
Option 2: Job Boards
Whether digital or printed, job board listings will allow you to reach local drivers that might not otherwise be in your immediate network. The benefit of using job boards is that you can make a great impression with your job post listing. Through your listing, you can provide information like location, expected responsibilities, desired qualifications, pay, and full-time v. part-time job v. project-based work availability to make sure you're finding drivers that meet your needs. If you post your job online particularly on job sites like Glassdoor and ZipRecruiter, you'll reach the widest audience but this is used primarily for full-time employment opportunities.
Pros:
Large network to choose from
Matches the job search preferences of many truckers who now prefer to evaluate jobs online rather than simply tapping into their network
Ability to showcase your company to attract top talent
Cons:
Having to manage candidates' applications and vet them yourself
You can get many applications to have to sift through
Some job boards require you to pay for listings
Option 3: Digital Dump Truck Marketplaces
Dump truck marketplaces have become an emerging trend as the industry adopts new technology to not only hire and recruit drivers but to streamline and digitize processes to create efficiencies. Tech companies like TRUX have created popular all-in-one trucking logistics platforms for finding dump truck drivers, job site reporting and management, communication, paperless invoicing, and more. This technology helps contractors and material producers manage their projects while serving truckers with easy and quick payments, access to jobs, and discounts on common expenses.
What does a "dump truck marketplace" mean in practice?
A dump truck marketplace is where contractors and material producers can schedule their upcoming projects, knowing that local dump truck owners can see the work and choose to accept their jobs.
While contractors and material producers post their work, dump truck owners continually search the marketplace for work that matches their truck type, experience level, and schedule.
When a match is found, they can accept the work - receive the details of the work and be prepared to complete the job at the appropriate day/time.
Some people turn to a marketplace for last-minute trucking needs only using it to fill shifts that they weren't able to fill through their normal channels. However, one big benefit for the industry is a shift to utilizing a marketplace to get ahead and plan weeks not hours in advance.
Pros:
Drivers are pre-vetted
You'll have visibility into each driver's activity once they begin work on your job
The marketplace will offer your work to local drivers that match job criteria
Can be used for last-minute trucking needs when you need a qualified driver quickly - or - to plan projects day/weeks in advance
The entire process can be managed in a central location in the app
Cons:
There may be a learning curve for those not used to using these types of marketplaces; however, there are people ready and available to walk you through an onboarding process and show you how to use the app so you can be off and running in no time.
How can I recruit the best truck drivers?
You can recruit the best truck drivers by managing your reputation, both within your local networks and, especially important now, by managing your online presence like your website and social media. It's more likely than ever that potential drivers will look at your online presence to get a feel for what it would be like to work with you.
Finally, make sure that you are putting your best foot forward on your job listings. Be as clear and honest as possible about your needs and expected qualifications. Also, put yourself in the position of the driver.
How can I keep the best truck drivers?
If you are hiring a full-time employee, keep the best truck drivers by ensuring that they're a good fit from the start. Get to know your drivers. Find out what your best drivers have in common and look for those traits moving forward.
If you are using a marketplace to find dump truck drivers for a particular job, mark them as a favorite when they meet your needs. That shows them you appreciate their work and it makes them easier to find again in the future.
Regardless, treat your drivers with respect and make it easy to work with you. Many drivers will appreciate the use of technology to help streamline processes and communication, leaving both you and your drivers feeling good at the end of each day.
What are my next steps to recruit truck drivers?
Your next steps are to embrace recruiting best practices in order to recruit and keep the best truck drivers in your area.
This might mean going beyond your comfort zone and adopting the technologies discussed in this article.
If you would like to utilize the latest methods of recruiting truck drivers, make sure you partner with someone that not only gives you access to a marketplace with drivers but tools to help you manage your business, all in one place. These tools include:
Processing hauler invoices
Paying hauler directly
GPS tracking for all trucks, without installed equipment
Bulk Communication Tools
Want to start with the best? TRUX is a technology platform that allows you to find the right trucks and drivers at the right time, scale your fleet, communicate with haulers instantly, monitor all trucks on the job, and verify you get what you're paying for.
Don't wait: start your new recruiting process today with TRUX.