7 min read
Top Tips for Connecting With Truck Haulers on The Marketplace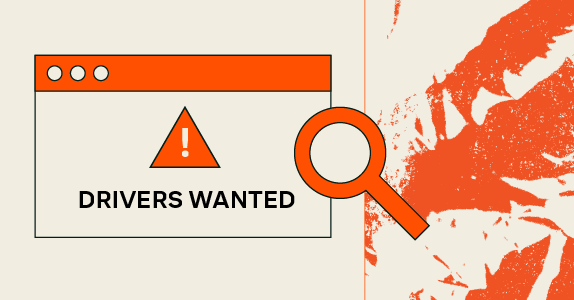 Construction projects across the United States are booming, and they show no signs of slowing down. Projects that were delayed because of COVID-19 are back on track, and new construction projects are popping up, with a vengeance, throughout the country.
Paving and infrastructure projects, as well residential and commercial building projects, require material resources, labor, and funding. As supply chain issues continue to plague the industry, so do labor shortages, trucking supply issues, and in some cases, a shortage of dump truck haulers. Trux created the nation's largest dump truck marketplace to connect businesses and individuals looking for more work for their trucks with dump truck haulers.
With the help of Trux, getting access to a steady trucking supply doesn't have to be an uphill battle. The marketplace helps contractors and material producers get incremental logistics support to grow their businesses and keep pace with projects when trucker demand is high, but trucking supply is scarce.
Before we jump into our top tips for posting dump truck work on the marketplace and searching for truck haulers, it's important to understand who uses the marketplace, what types of dump trucks you'll find on the Trux Marketplace, and how it all works.
Who is on the Trux Marketplace?
The Trux Marketplace is comprised of two groups of people:
Individuals and business who are looking for trucks and haulers


Their priorities: Finding insured, reliable truck haulers to complete projects for them. With all of the work it takes to manage a trucking business, finding extra trucks, when you need them, needs to be simple.
Individuals and businesses who are looking for work for their trucks
Their priorities: Keeping their trucks on the road, and on projects. You lose money every time your trucks sit in the lot or make deadhead trips.
A third group of people fall into another category -- and these are individuals who are both looking for work and also posting work to the marketplace. Depending on the season, the project, or whether or not they own their own trucks, some businesses may have a need for both sides of the marketplace.
What type of trucks are on the marketplace?
There are a few things that almost all dump trucks have in common: open-box beds and hydraulic operations. Beyond that, there are various types, and many manufacturers enable customization. These are a few of the common types of trucks that can be found on the Trux Marketplace:
Standard Dump Truck
Transfer (Truck & Transfer)
End Dump Truck (Dump Trailer, Semi-End Dump)
Tri-Axle Dump Truck
Super Dump Truck
Bottom Dump (Belly)
Double Bottom (Double-belly Dump Trucks)
Looking for more information about the primary functions, pros and cons of each truck, and the materials that they commonly hold? Check out our blog post on the types of dump trucks that are out on the road.
How does the marketplace work?
We'll dive into the details of posting jobs below, but at a high-level: contractors, material producers or anyone looking for truck haulers and dump trucks start by posting work on the marketplace via Trux Find. This work becomes available for all haulers to see in the area.
Each job posting has instructions, requirements, and location details. Truck haulers are able to view all jobs in their area and accept jobs directly from the app. Sound easy? It is. The Trux Marketplace is meant to easily connect those searching for truck haulers with a robust trucking supply.
Tips for finding truck haulers on the marketplace
Posting to the marketplace doesn't guarantee that you'll find a hauler for your work. BUT, with these tips, you're much more likely to find drivers to fill the jobs that you post, and quickly.
Post Jobs in Advance
The single biggest predictor of job fill rate success is how far in advance you post your job.
Post shifts at least 24-48 hours prior to the start time. Give truck haulers the opportunity to plan their schedules in advance. If you have a last-minute job that you are posting, consider posting it the night before instead of the morning of.
Post shifts before 1:00 pm -- many truckers look for shifts mid-day during lunch.
Provide as Many Details as Possible
As a contractor, you are "selling" an opportunity to a trucker to work with them on a specific job so it is important to present as much information as possible. Be sure to include:
Job description with as many details as possible
Specific location / exact address for start and end points
Type of material that is being hauled and whether or not it is being picked up or dropped off
Total approximate hauling distance for the job from start to finish
Total number of dump trucks needed for the job
Anticipated loads/tons for the day
Total hours of work expected
Number of days of work (if applicable)
Adjust Your Rates Accordingly
Make sure you're offering rates at, or above, market value. Drivers don't want work that isn't competitively priced. Haulers have lots of options and low pay on job postings will lead to low job fill rate.
Do research to understand what is competitive for your area
Along with these three main tips, it's also important to keep in mind that consistently posting jobs to the marketplace gets your company's name out to truck haulers in your area, building a name for your company. Consistency is key for contractors, material producers, brokers, or anyone else posting to the marketplace .
Benefits of posting to the marketplace
As a contractor or material producer, there are many benefits of posting to the marketplace beyond successfully completing a day's work. By posting work to the marketplace, you are getting access to built-in communication with your hired truck haulers all from within the app. Last-minute changes need to be communicated efficiently to everyone on the job, which is a possibility when truck haulers have accepted work through the marketplace.
Consolidated invoices are another added benefit of posting work to the marketplace. Truck haulers are paid through Trux. As a contractor or material producer you'll receive one invoice per week for all your hired trucking.
Posting work to the marketplace and hiring haulers through Trux also means that you're working with insured drivers that have been verified by Trux. This minimizes your businesses' risk and liability, and cuts down on the administrative work of having to verify truck haulers' insurance on your own.
Looking for more information about how digital marketplaces support the truck haulers and the dump truck industry? Check out these blog posts!
How Dump Truck Fleet Owners Benefit From a Digital Marketplace
How A Digital Marketplace increases Visibility for Truck Haulers
How the marketplace is impacted by the economy
The marketplace plays an essential role in connecting qualified truck haulers with contractors and material producers, especially as the US faces labor shortages. Solving labor and supply issues is important for the trucking industry. Contractors are still struggling to find skilled labor. The US Chamber of Commerce Commercial Construction Index reports that 88% of contractors reported difficulty finding skilled workers, and 35% had to turn down work because of this. With the marketplace connecting those needing haulers with those looking for work, contractors and material producers won't have to turn down jobs for lack of skilled workers.
To specifically address shortages of haulers this year, the Department of Transportation is helping DMVs issue approximately 50,000 new Commercial Drivers Licenses and Permits each month. "That's 14% higher than the 2019 average, and 60% higher than the 2020 average," Pete Buttigieg, Secretary of the US Department of Transportation, and Martin Walsh, Secretary of the US Department of Labor told CNN.
While the details of the Infrastructure Bill have yet to be finalized, there is potential that the bill will have a huge impact on the construction industry and induce a trickle down effect impacting many construction adjacent industries. Efficiently connecting truck haulers with contractors and material producers will become more and more important as the volume of construction projects continues to increase.
What's next?
There are always two sides to every digital marketplace. In the case of the Trux Marketplace, we have people posting dump truck work, looking for trucking supply on one side , and truck haulers that are seeking work for their dump trucks on the other side.
Now that we've covered the ins and outs of accessing and successfully connecting with the robust trucking supply on the Trux Marketplace, it's time to look at the flipside: what are some of the best practices that dump truck haulers, fleet owners, brokers and fleet managers can leverage to ensure their trucks stay busy?
Stay tuned for the second part of this blog post, Top Tips for Accepting Work on the Trux Marketplace. In the meantime, have questions about getting started with Trux Find and posting work on the marketplace? Reach out to one of our experts today to schedule a demo of Trux.