8 min read
Prepare for 2022 With Construction Technology Advice from 2021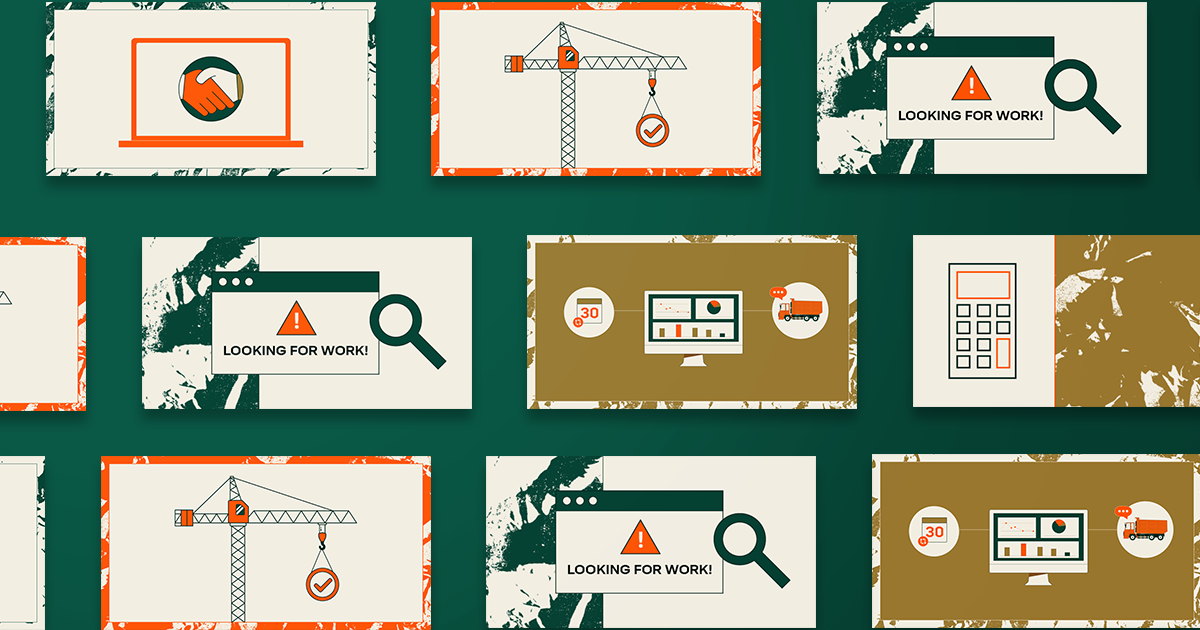 We've rounded up some of our most popular blogs to help you prepare for leveraging construction technology in 2022. You may have noticed over the last few months that technology is coming up more and more in conversations -- especially within the construction industry. Industry leaders are starting to take notice of construction technology that can help make their team's job a bit easier. That is great news for civil construction, aggregates, ready-mix, etc. -- but only if you are prepared.
Whether you are a decision-maker or someone that wants to talk with your boss about using more technology to stay organized and efficient -- or you are a hauler looking for more work in your area, we've rounded up some of the most popular blog posts from 2021 to help you prepare yourself and your team for next year.
Grab a cup of coffee, settle in, and start thinking about how construction tech can make an impact on every aspect of your business.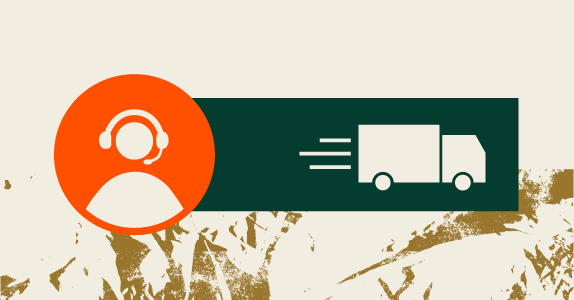 Summary
Growing demands and increased customer expectations are changing the way dispatchers in the construction industry need to operate. Digitizing dispatchers jobs means: enabling digital scheduling, centralizing dispatch, increasing efficiency of scheduling, reordering jobs with the click of a button, and drag & drop scheduling/reassignment.
What does that mean for the bottom line?
Increased Material Moved

Increased Profitability

Increased Dispatcher Business Impact

Increased Customer Satisfaction
Key Take-Away
While not everyone wants to move more material, you likely DO want to be more efficient in every aspect of your projects. Getting more done with less is the name of the game and digitization allows your team to do just that.
By taking manual processes and digitizing them you aren't automating a dispatcher's work. You are allowing them to do their job more effectively -- from anywhere.
What Can You Do Now?
Don't wait for your dispatcher to come to you and tell you there is a problem with their dispatching system, or worse, a problem at a major job site or construction project. Seek them out and ask them how often they are on the phone or texting from home. Ask them how much time they could save if they were able to see all your haulers (including third-party haulers) on one screen.
Having these conversations preemptively can save you loads of time in the future, eliminate manual processes, and support your team. If you are a dispatcher and think you could benefit from technology providing real time updates and visibility, talk to your leadership team.
Your company's leadership won't know the challenges you are up against unless you tell them. With the labor shortages, now is a great time to voice concerns and get tools to help you perform your job with less stress and more tech.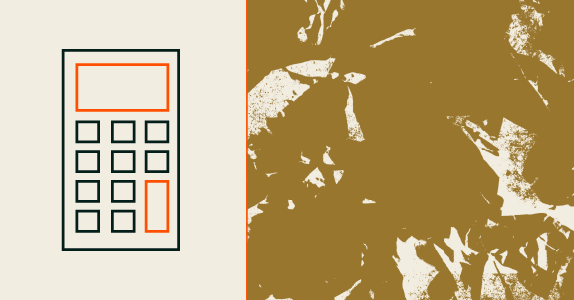 Summary
Making a decision about construction technology isn't the same as buying a piece of yellow construction equipment or a dump truck. However, you need to understand the costs/benefits of construction technology to make a smart decision, just like you would any other investment.
Setting a goal is the first step to success. Knowing a few key data points are key to getting a detailed view of your return on investment (ROI). Most companies can expect to see between 6x-12x returns on their investment in construction logistics software.
key take-away
To be honest, many companies don't have a way to measure all the data points needed to get a true ROI calculation. However, talking with a construction technology company about why they are important and how you can start to measure them will give you a good idea of whether this makes sense for your business.
The great news is that with the right partner, you can monitor benchmark performance and work together to build key performance indicators (KPIs) to gauge and monitor success over time.
what can you do now?
Start the conversation. Even though construction projects and operations are winding down for the season in many parts of the country it doesn't mean you should stop evaluating solutions. The challenges you faced this summer and fall will still be waiting for you in the spring. The last thing you want to do is start the search and evaluate solutions while you are trying to kick off what is shaping up to be another busy season in the construction industry.
summary
Looking for logistics software? Surprise! Many of the features offered are very similar. So, how do you make a good decision?
Ask about the onboarding process and experience for a piece of construction technology that you are considering. This is a critical step that often isn't thought about until it is too late. There is a big difference between white-glove and self-onboarding -- you should know what to expect BEFORE you purchase any logistics software.
In this blog post we break down the questions you should ask and items to consider before signing on any dotted line.
key take-away
What technology companies write on their website and what the reality of using their product is can often be different. The way you run your business may change how a solution works for you.
Will your chosen software vendor accommodate your needs and those of the construction industry? Are the reps good at selling you but their onboarding team poor with follow-up? These things make a big difference. My advice? Ask to see case studies or talk with existing customers. That is the best way to understand if it will be a good fit for you too!
what can you do now?
Find a few construction technology vendors to evaluate. Talk with their customers. Ask how things went initially and where they are now. Ask about the challenges and responsiveness of the vendor. Do your research and you'll be prepared to have great conversations that will ultimately lead to a great decision.
summary
Efficiency and optimization are often overused and lose their meaning. However, getting this right can have a huge impact on your construction or trucking business. There is no where you have more control over efficiency than at your own plant(s). This article takes a deep dive into some of the data you can start to leverage when you sign on with the right partner.
Improved unit economics

Incremental capacity and revenue

Enhanced customer and partner retention
key take-away
Plant optimization should not be a "set it and forget it" thing. Working with a partner can help you gather and analyze the right data to make meaningful impacts on your business.
Whether you are looking to drive value for shareholders, impress the board, or delight your customers the answers are hidden in your current operations, the right partner can help pull out those answers and make them actionable for your team.
what can you do now?
Nail down your goal. Then start preparing your team for the changes that software will bring. Not all changes are bad -- especially in the construction industry-- but they can be perceived that way unless they are introduced in the right way.
Take the time to set the tone for the coming year and align around goals the business hopes to achieve. If everyone understands they have an important role to play in the overall success of your construction business -- they'll be more likely to get onboard.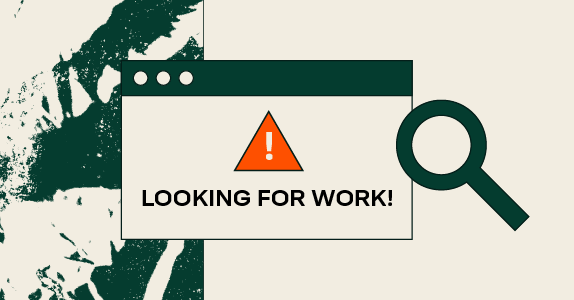 summary
The Trux Marketplace makes it easier to find work for dump truck owners and drivers in the construction industry. However, it is important to set yourself up for success right from the start. Completing your business profile and getting your trucks/drivers added means you'll be ready when the right job comes along.
Using construction technology doesn't mean those good relationships you've built over the years don't exist. Businesses posting work to the marketplace can "favorite" your company if they enjoy working with you -- giving you access to their construction jobs first! Planning ahead will help you be more successful.
Last-minute cancellations happen but if it becomes a habit you'll be viewed as less reliable in the industry making it difficult to build good relationships.
key take-away
Getting signed up is quick, easy and free - so, why not try it? The Trux Marketplace isn't available everywhere yet though so be sure to connect with us if you have questions about work in your area!
If you are interested in finding haulers on the Trux Marketplace and want some tips about posting work that is more likely to be chosen, you can find tips and tricks for posting high-quality work here.
what can you do now?
Become one of the 30,000+ haulers using Trux to find more work and build their business. We've helped haulers deliver over 4 million loads of material and drive over 207 million miles!
2022 ISN'T FAR AWAY
We hope these blogs will help you and your team prepare for next year. It is challenging to find the "right" time to evaluate new construction technology; however, every day you think about it but don't take action is a day that your competitor is potentially getting ahead of you.
With mounting pressure from labor shortages and investment through the infrastructure bill set to flood the industry with more work, there really has never been a better time to take advantage of the construction off-season for planning and preparation.
If you'd like to set up a call to learn more about our technology solutions and if they can help you achieve your construction business' goals, please schedule a demo with us today. We're happy to help answer your questions and show you what is making Trux customers more efficient across the country.