7 min read
What's the Best Logistics Software For My Fleet?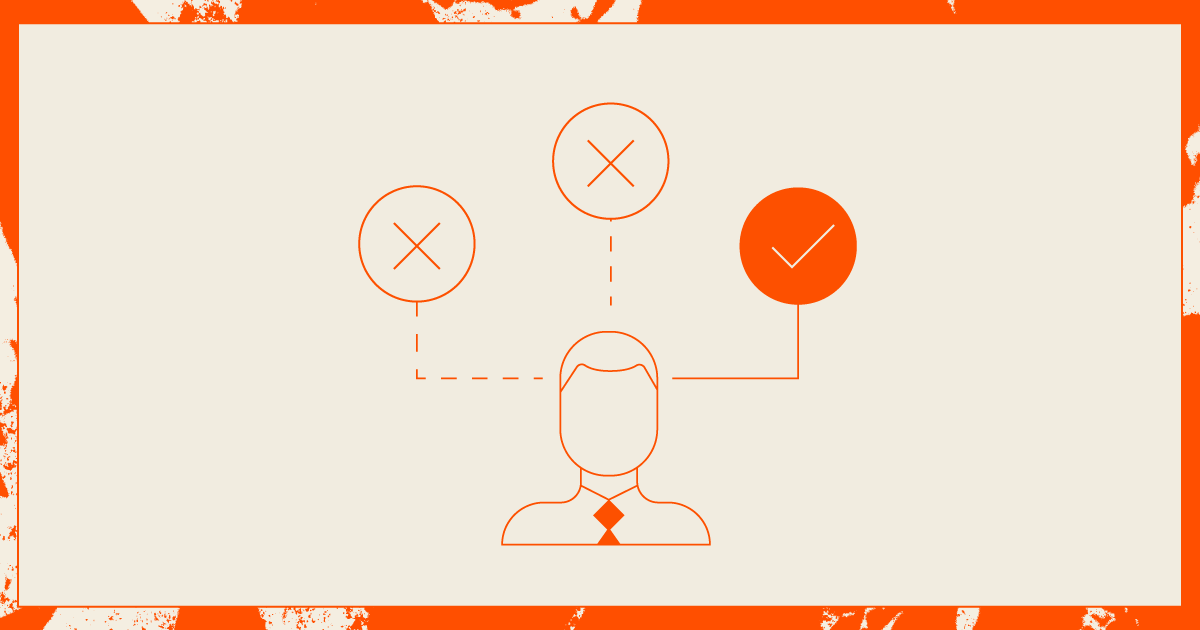 If you're like many fleet owners/managers today, you've been giving serious consideration to adopting digital technology to improve your operations.
You've no doubt asked yourself and maybe a sales rep or two what's the best logistics management software for my fleet?
The answer depends not so much on who you ask, but what problem(s) you're trying to solve with a new logistics solution. The common pain points for fleet managers are ones they encounter multiple times day in and day out:
Manually creating a schedule and dispatching takes too long

Many tasks are manual, dependent on paper and prone to human error

Managing changes is a difficult and inefficient process

Visibility into the locations of trucks is non-existent or extremely limited




Based on these pain points or, more realistically, all of them, dump truck fleet managers' business needs often require the following features in a fleet management logistics solution to lighten their workload:
Drag & Drop Dispatching

Automatically Generated Digital Tickets

User-friendly Interface for Drivers with a Mobile App

Data & Analytics for Cycle-Time Analysis and Reporting

Bonus: Access to a Dump Truck Marketplace to Find Extra Work for Trucks
So the best logistics management software is the one that would deliver all these features in one, easy-to-use platform. Let's take a closer look at each of these features.
Features to Look for in Your Search for The Best Logistics Management Software
Drag & Drop Dispatching
The name of this tool/feature pretty much describes the way it works. With all items of interest visible on a screen, drag and drop is a form of direct manipulation that makes grouping, moving or reordering objects quick and easy.
You're already familiar with drag and drop. It's just like when you're working on your home computer. You click on a file and then move it over to your Recycle Bin.
As you can imagine, the time it takes to create a schedule and dispatch is drastically cut down when you use drag and drop technology instead of traditional, clunky methods involving whiteboards, spreadsheets or pen and paper. You don't have to excel at project management to be successful. With one single view at their command, your dispatcher can create shifts and even schedule days or weeks in advance.
Rather than calling or texting haulers and then having to wait for them to accept a job, your dispatcher assigns the jobs digitally and moves on to the next task, knowing they'll be instantly notified when the job's been accepted.
Automatically Generated Digital Tickets
Paper tickets with load information scrawled across them is not the ideal way to keep track of orders and deliveries. Or the most reliable way to make sure you can bill for all work completed. It's a practice that can never be made perfect. And it's ready for an overhaul.
When you choose the best logistics management system for your fleet, look for one that provides digital tickets which can be integrated into your own systems of record. So instead of haulers keeping up with their own logistics processes and load slips, and (hopefully) turning them in at the end of the day to be sorted and batched, you'll have digital tickets to help with transportation management that are continuously uploaded into your system throughout the day.
The benefits to digital tickets are numerous. With a logistics system, no load slips are misplaced or missing. The load data doesn't need to be "deciphered." It's accurate and captured into your system where it can be used to generate invoices automatically.
Most of the time that means jobs can be closed out sooner and everyone can get paid faster. It helps with customer relationship management (always important for sales and marketing teams!). And there's another advantage to getting on board with digital tickets. Over a third of states--and the number is continually growing--are requiring digital tickets for many DOT projects.
Real-time GPS Tracking with a Delivery Tracker
The problems associated with not knowing where your trucks impact almost every department in the supply chain. All sorts of issues are rooted in a lack of visibility.
First, whenever a situation arises that calls for rerouting a hauler(s), your dispatcher has to scramble and bring their project management skills to the table. Not knowing where each driver is, they have to make a flurry of calls or send texts to try to preempt a delay, and take control of the logistics operations.
Whether it's road work, severe weather or a jobsite temporarily closing, it interrupts your dispatcher's normal logistics operations and workflow, adds to an already stressful job and usually hinders your ability to stay on budget and schedule.
Next, dispatchers are forced to work in the dark when change orders come in. Again, without knowledge of each truck's location, the dispatcher must depend on calls or texts, hoping to catch the hauler in time to avoid additional costs or delays.
Finally, it's difficult to deliver first-rate customer service when you're not able to keep tabs on your dump trucks. Client management is important. Image this: the customer calls wanting to know the status of an order.
The dispatcher can either guess or put the customer on hold while they try to reach the driver. Neither response is ideal, especially when customers have begun to expect the accurate updates that last mile logistics provide.
When dispatchers have 360° visibility into all active trucks, all the above issues disappear. With utmost confidence, dispatchers can reroute trucks on the fly, efficiently handle change orders and relay up-to-date information to customers.
Some of the best logistics software solutions offer route optimization for haulers and and an Order Delivery Tracker that automatically notifies customers at key points during the lifecycle of an order.
User-friendly Interface for Drivers with a Mobile App
Maybe you're hesitating on making the digital leap because you fear it's going to mean an investment in telematic equipment for each of your trucks. Or you dread how your team will react to new ways of doing business. The easiest to adopt logistics management software will not require special tracking devices and will be user-friendly.
There's a handful of solutions out there that use your drivers' own smartphones for tracking. And communications are simplified through a mobile app chat feature that keeps all messages organized and accessible, keeping everyone on the same page at the same time.
Data & Analytics for Reporting
The right trucking logistics solution and trucking logistics management system should be able to provide you with reliable and useful data and business intelligence. When you have access to big data gathered from your own fleet, you're able to make impactful decisions.
Without data you can only guess where delays are occurring. With cycle time analysis based on your trucks' performance, you'll be able to identify precisely where the hold ups happen--during load, transit or unload. Then you can make the appropriate adjustments.
Bonus: Access to a Dump Truck Marketplace
Once you've zeroed in on a truck logistics software solution that offers you all the above features, you might as well see if it can do just a little more for you. Having access to a digital dump truck marketplace opens up a world of possibilities.
Trucks that sit parked in the yard are a waste of a valuable asset. You can use a marketplace to find extra work for the trucks in your fleet that aren't in use. In the event that you need to scale up trucking on a particular job or one of your dump trucks is out of commission, you can find haulers to fill the gap.
Trux Delivers All the Features You're Looking For
If you use dump trucks, then be sure to include Trux on your list when you're searching for the best logistics software. The Trux solution includes all the features discussed above, including the bonus marketplace.
In fact, we're the nation's largest and oldest dump truck marketplace, making it even easier for you to find additional work for your trucks. You can check for jobs daily or line up work days in advance to keep your assets earning more.
Combat Labor Shortages With Trux
And especially now when the construction industry is still facing labor shortages, the marketplace can be particularly useful.
The marketplace helps businesses manage their labor shortages. Trux is a powerful delivery management software enabling all members of the team to make an impact on a company's bottom line.
With over 36,000 approved haulers, you'll have access to a large pool of vetted drivers when you need them--so you can do more with less.
Of course, one of the main benefits of implementing digital technology, specifically Trux's cloud based software, is the ability to do more with less across your entire transportation operations.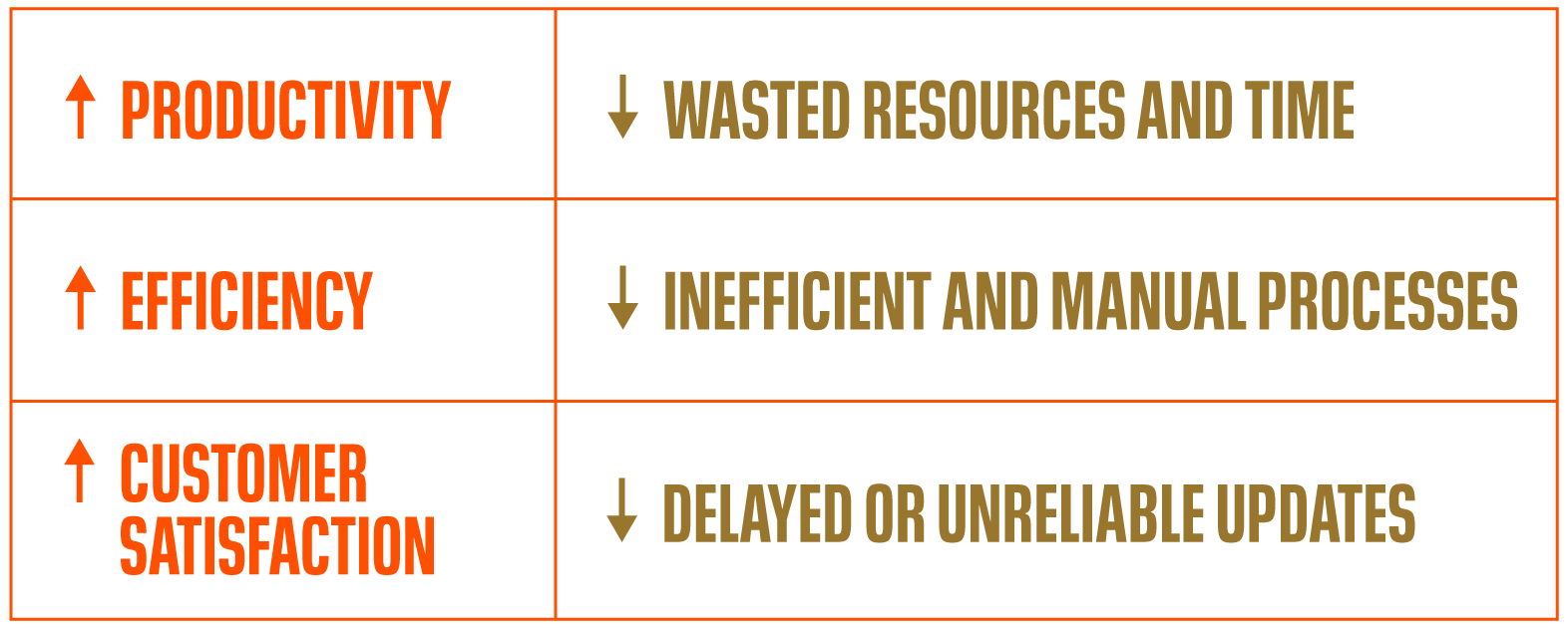 A straightforward cloud based software solution built for dump truck users like Trux is a great place to start saving time and money on your business processes, business operations, and hauling logistics.
Digital dispatching with built-in communication allows your dispatcher to work most efficiently with load stacking, scheduling days or even weeks ahead of time, staggering arrivals to reduce wait times and reassigning haulers as soon as a job is completed.
We hope this overview of features is helpful while you're searching for the best truck logistics software. As you compare solutions, keep in mind why you're looking in the first place.
You're experiencing problems with dispatching taking too long, errors from manual processes, handling change orders and visibility into your trucks whereabouts.
The software you choose should address those issues.
The Easiest Quiz You'll Ever Take
Here's another way we'd like to help – take our interactive quiz: Is a Dispatching and Logistics Solution Right For You?
This quiz will help you determine if trucking logistics management software like Trux is a good fit for your company. It only takes a few minutes. After you take the quiz, if you want to chat more, one of our team of experts is always available.