7 min read
Last Mile Logistics: Your Secret Weapon For Customer Service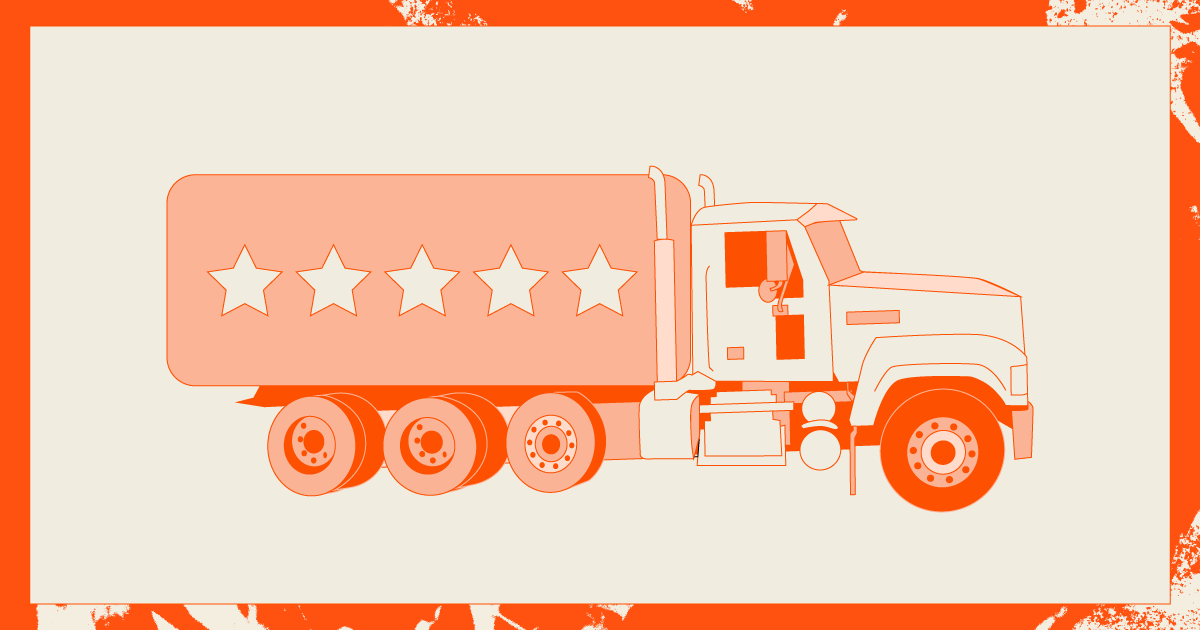 Every successful business has its secret sauce. That thing that sets it apart from the others who are also battling it out for a bigger share of the market.
For material producers, it's time to arm yourself with last mile logistics. By definition, last mile logistics is the final leg of the supply chain. Don't let the name confuse you though-- last mile logistics refers to a range from a few blocks up to 100 miles.
For example, let's say you order a bar of bacon-scented soap (yes, it's a real thing). The first mile is the point of origination where the product is made or comes from. The middle mile includes the journey from the manufacturer to a distribution center or transportation hub near you, the customer. And the final step, from the distribution center to your doorstep, the final delivery destination, is the last mile.
But in the heavy civil construction world, because the products--the aggregates, sand, gravel, dirt, asphalt, wet batch and more--are sourced locally, the "last mile" actually begins the moment a customer places an order and includes every inch the material moves until it is successfully delivered.
So material producers and suppliers who are taking on the responsibility of the actual delivery of their products will want to make sure the process is as smooth as possible from start to finish.
Any challenges of last mile delivery usually result in a poor customer experience. At the end of the day you want your customers to be completely satisfied and happy they chose you over the other guys in town – it's also a great opportunity for brand loyalty.
Put Your Customers First with Last-Mile Logistics
One of the best ways to give the contractors who order from you that extra level of service is to provide them with ongoing updates about those orders. Many companies in other industries might hire a last mile delivery or logistics specialist. That person would be in charge of keeping up with all the orders and last mile deliveries.
After an order is placed, the specialist's job would include confirming all the details of the order with the customer and tracking the delivery progress by checking in with every driver at various points along the route. Then they would need to relay that information to the customer quickly before the details become irrelevant. If this were applied to our industry, after a load is delivered, your specialist would again reach out to your customers to let them know the time and location of the delivery.
Finally, just to make sure your customers have all the details they need for their own records, they would create a dispatch summary for each order.
However, hiring that person would be impossible now because they'd be flying blind. They wouldn't have visibility into the whereabouts and ETAs of your haulers. Keeping track of them means calling or texting each driver multiple times for each load.
It's not an easy service to provide. In fact, many dispatchers are currently trying to fulfill this role for organizations but aren't equipped with the right tools in the way that the supply chain and logistics industry is.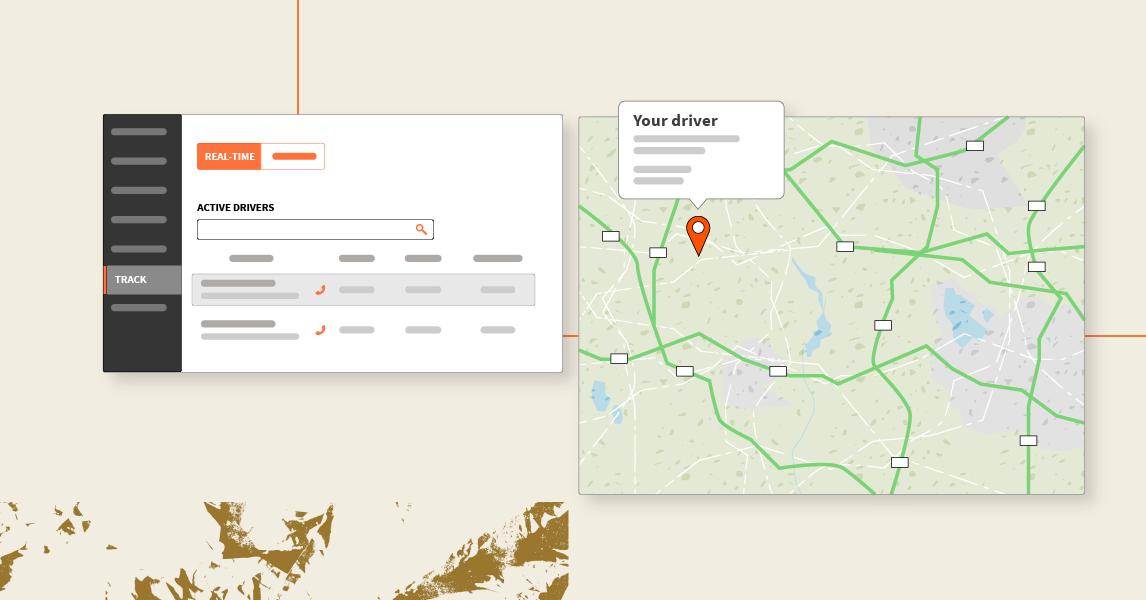 Unless you use a software solution with a delivery tracking feature!
Trux Deliver is an all-in-one trucking dispatch platform that streamlines the delivery process-- starting with the initial sales order all the way through delivery. It includes a delivery tracker that offers more than just the obvious benefit of providing an easy way to keep your customers updated. The tracking feature also delivers some indirect benefits:
1. Keeps you and your customer on the same page.
Because all parties have access to the same information in real-time, there's no need for the customer to call your dispatcher and then wait for a call back while the dispatcher tries to get information from the haulers out on the job. The delivery tracker automatically sends updates to your customers for you.
2. Allows contractors to ensure that their jobsite is prepared for delivery.
When the jobsite super or foreman doesn't know when to expect a delivery, it's hard to prepare the crew. You either stop work to prepare for a delivery and then end up waiting on it. Or you work (or have the crew stand around) until the hauler shows up and then they're the ones who have to wait while the crew gets things ready. Either way, someone is wasting time. Give your customers a tool to manage their jobsites more efficiently.
3. Provides an extra level of confidence for your sales teams.
Your sales team now has a way to set your products apart. They can focus on pitching the quality of your materials and superior delivery. And soon you'll have testimonials from satisfied customers to back up your sales team's efforts.
4. Differentiates your material from other suppliers without making pricing adjustments.
When it comes right down to it, some of the materials you sell aren't all that different from what your competition sells. To compete, many material producers have to resort to lower pricing. Providing your customers with insight into last mile delivery can give you an edge without having to adjust your prices.
The tracking, documentation and communication about each order all happens through a cloud-based solution for anytime, anywhere access. The only last mile delivery or logistics "specialist" you'll be adding to your team comes through the Trux Deliver platform, not a hiring process.
Last Mile Logistics Step-by-Step
If you're thinking this sounds great, but I don't have the time to make a bunch of changes, you can relax. The truth is you can improve your customer experience without much alteration of the way you do things. Your dispatcher still dispatches.
Drivers will still pick up loads and deliver them. The only difference is you'll be relying on Trux Deliver to automatically update your customers at various points throughout the lifecycle of an order instead of your dispatcher.
Here's how the delivery tracker works:
1. Customer calls in order
When a customer calls in an order it's instantly integrated into the system. This allows your dispatcher to easily create a dispatch order and assign haulers. Your dispatcher will have all the details they need right at their fingertips.
2. Order Confirmation is sent
After haulers are assigned, an order confirmation is automatically sent to your customer to ensure that all the details are correct. Contractors appreciate knowing for sure that exactly what they ordered is on its way.
3. Hauler digitally punches in
As soon as the driver punches in, your customer receives a text message letting them know their order is in progress. The message also includes a link so they can track all haulers, loads and ETAs for the duration of the order.
4. Load is delivered
Once a load is delivered, your customer gets a confirmation message which includes the location and time of the delivery relative to the drop zone. At this point, your customer can accept or reject the load and even enter notes about it.
5. An end of the day report is created
You'll get digital load slips for accurate, easy invoicing and your customer will receive a dispatch summary for their records--again without having to chase down the info themselves.
As you can see, you'll be able to deliver an elevated customer experience as soon as you start using Trux Deliver.
Trux Delivers Last Mile Logistics and More
Earlier, we mentioned you wouldn't have to make any changes. And while that's true, because of the efficiency and visibility you'll get by using the platform, your processes and operations will be streamlined, so things will look a little different.
For example, that bin that drivers toss their load slips in at the end of a shift? You won't need it. The frantic search for a missing ticket that happens too often? Those will disappear as well. And your dispatcher will exchange that harried look with calm control.
These positive changes are the byproducts of using a digital dispatch management tool that automates workflows, identifies inefficiencies, replaces manual processes and provides cycle time analyses for informed decision making.
Material producers who use Trux realize some powerful benefits that impact their plant, hauling and back-office operations:
Save time with digital dispatching
Drag and drop technology for easier scheduling
Hauler confirmation with truck and driver selection
Real-time GPS tracking for route optimization
Dispatchers can see productivity increase by up to 40%
Increase value for trucking
Assign orders based on haulers' actual utilization and capacity
Faster jobsite and plant turnaround times
Last load alerts
Haulers can typically get an extra load per day, for a 15% gain
Save money on trucking
Accurate time tracking for hourly haulers with digital punch in/out
Catch discrepancies in the field
Save time and money in the back office
Eliminate sorting and batching tickets at the end of the day
Replace time-consuming manual processes with reliable digital processes
Back office teams gain 30 minutes per driver per week
Talk to us today
There's much more to learn about Trux Deliver and how other material producers are using this secret weapon to improve their customer service.
Curious to see if a dispatching and logistics solution can help your business with its last mile logistics? Take our quick, 5-minute assessment to find out!