8 min read
Beat the Odds: Finding Skilled Construction Labor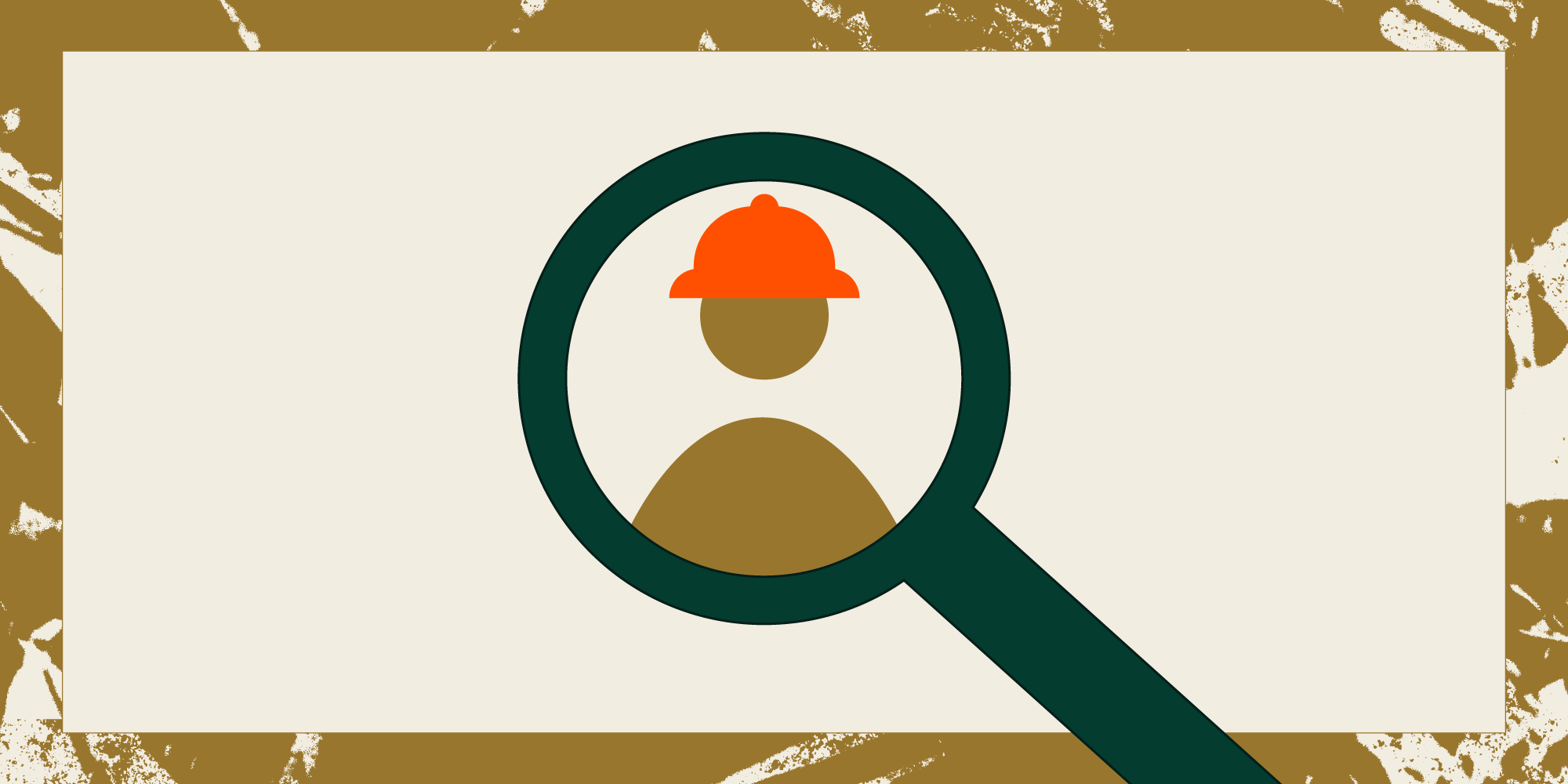 Is it beginning to feel like every day's a gamble when it comes to finding the skilled construction labor you need to keep your projects on time and on budget? You're not alone.
According to the U.S. Chamber of Commerce Commercial Construction Index (CCI) Q2 2021 report, a whopping 88% of contractors reported moderate to high levels of difficulty finding skilled workers. The lack of skilled construction labor means that some contractors are missing out on jobs. 35% of contractors report turning down work because of a shortage of skilled construction workers.
The problem is industry-wide with every facet of the construction industry feeling the squeeze for skilled construction labor. Fleet owners struggle to locate reliable drivers to operate their trucks. Construction companies are having a hard time hiring site crews, dispatchers, and other pivotal positions. And material producers are struggling to find employees and haulers.
Although there's no instant fix to finding top quality candidates, you can be proactive and stack the deck in your favor with the following strategies on how to find skilled construction labor:
Develop a social media presence
Connect with job boards
Get creative by leveraging a marketplace
Before we get into the nitty gritty of how to best implement these tactics, it's helpful to know that the future is not all doom and gloom. On a positive note, the CCI report did find that commercial construction contractors were slowly growing more optimistic based on the improvement of three leading indicators. Scores for revenue expectations, the likelihood of new opportunities, and a leveling off of backlog all rose over the last quarter.
Now with that upbeat bit of news, let's dig in on how to find skilled construction workers.
Connect with Skilled Construction Labor Through Social Media
Before you roll your eyes at the idea of posting on Facebook or Instagram in search of skilled construction labor, keep in mind that social media channels are free to use. In addition to being free, social media platforms are highly visible and offer an easy, relatable way to tell your construction business' story and showcase individual workers.
Through your social media presence, potential candidates can visualize what it would be like to work on your team. Remember your best next hire may actually be employed but unhappy in their situation. Social media gives them a way to find and get to know you.
It's important to create a business profile to attract skilled construction labor on the platforms you intend to use. Don't use your personal accounts for this. Not only is it frowned upon, in some cases it may be against the Terms of Service for some of the platforms. Once that's done, you can start using social media to help find skilled labor by following these helpful tips:
Post regularly and often
Try your best to follow this recommendation -- it's important! Frequent and consistent posting is important because most people, including skilled construction workers, follow hundreds of businesses and other users. Within just a few hours your posts are likely to be buried in their newsfeeds, and you won't be able to reach the skilled construction labor that you need.
If you want potential construction work candidates to pause and read or interact with your posts, plan to post at least 3-5 times a week on Facebook or Instagram. You should post even more on Twitter, if you are going to use that platform. Are you thinking this seems like too much work? The management of your accounts is a great task to delegate to one of your current employees who is savvy with social media.
Choose one or two platforms
The six most popular social media platforms are Facebook, Twitter, Instagram, Pinterest, LinkedIn, and YouTube. There's no need to actively maintain a presence on all of them, but go ahead and claim usernames for the top six so you "own" them (even if you only leverage one or two platforms for finding skilled construction labor).
Limit your activity to the one or two social media platforms that where you're most likely to find skilled construction labor. Keeping up with more than two social media platforms when you're starting out can be overwhelming.
Bonus tip: Don't underestimate the value of YouTube. After Google, YouTube is the second-largest search engine in the world.
Vary the content of your posts
It's important to keep this guideline in mind during your search for skilled construction labor. Only about half of your posts should be self-promotional. Mix up your content on social media. As long as your posts are in line with your company's brand voice, you can make the other 50% of your posts newsy, educational, humorous, or inspirational.
Ask your employees, friends and customers to follow you on social media
Gaining a following on social media is tricky when you're first starting out, especially if you're hoping to make an immediate impact on your company's skilled construction labor workforce.
There's no shame in letting your social and professional contacts know that you have new social media accounts and asking them to follow you. After all, nobody can "like" your content if they don't know it's out there. Don't forget to add social media buttons to your website! Their reach can amplify your content, helping you find skilled construction labor.
Respond to comments
No one enjoys feeling like they're talking into a vacuum. That goes for written comments on your social media pages too. Even if your response is brief, make it a priority to reply to someone who has taken time to interact with your company. It's especially important to answer if someone has left negative feedback. Silence in response to negative reviews usually makes it worse.
In a nutshell, make sure your comments are polite, posted within a reasonable window of time, have no misspellings, and are grammatically correct. If you're looking for skilled construction labor it's important to always put your best foot forward.
Share videos and photos
Whether you're showcasing one of your own skilled construction workers or some jobsite footage, you'll engage more followers with posts that contain videos or images. Some ideas for posts to attract skilled construction labor include before and after scenes, funny memes about construction, and relevant news stories about your community.
Get on board with trending topics
Trending, yes. Controversial, no. On Facebook and Twitter, it's easy to see what's trending because both platforms have a sidebar that lists popular topics. If you see something interesting that relates to your business or community, consider posting about it.
Keeping up to date with trends can help you get attention - especially when you're looking for skilled construction labor. Additionally, including hashtags make your posts easier to find.
Provide your contact information and links to your website
It's a great feeling to see your posts being liked and gaining new followers every day. But remember you embarked on this social media campaign to help find skilled construction labor in your area. That means local connections are more prized than overall numbers. Whenever possible, include some sort of indication of your locality in your posts. Always include your phone number, physical address, email and website URL in your profile.
Building up a social media presence might seem intimidating, but with time, the effort could pay-off by helping you connect with skilled construction labor. As more and more construction companies join the digital age, it's important to expand your electronic footprint to stay relevant and competitive.
When it comes to leveraging social media to find skilled construction labor, Aaron Witt, CEO & co-founder of BuildWitt says, "From an internal standpoint, even if you could care less about showing your company externally, it's about marketing for the next generation, myself included. I want to see what's going on at the company I work for, or when I'm applying to a company, I want to see what it actually is like to work there."
Finding skilled construction labor doesn't happen in a silo. Social media plays a role in helping your company attract skilled construction labor, but Aaron believes that telling your company's story is always important. Aaron was a guest on Season 1 of Get A Load Of This, Trux's podcast. You can listen to the full episode The Best Way To Start Marketing Your Construction Company online.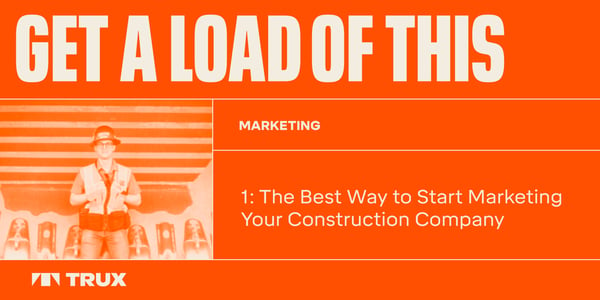 Get On Board with Job Boards
It will take some months to build up your social media presence, and even longer to start seeing an impact on your skilled construction labor. Keep working at it, but also make it a practice to regularly take advantage of the various online job boards available today. Companies like Trade Hounds specifically serve the construction industry; however, more general platforms for job seekers like Indeed shouldn't be overlooked. The key to attracting top talent and skilled construction labor through these channels is to make sure you're competitive by offering rates and benefits that are on par with your local market.
And guess what? Your social media efforts will pay off here as well. Skilled construction workers who are searching the job boards will probably check you out on social media. If what they see reinforces the way you present yourself on the job board, you'll gain points with them and stand out from the competition.
Try a Creative Approach to Finding Skilled Construction Labor
Social media takes time. Job boards can be hit or miss. But one approach that works very well for contractors, material producers and fleet owners alike is leveraging a digital marketplace like Trux. Trux works much the same way as Uber but it's a platform for dump trucks. So if you can't hire the role you're looking for right away, you can connect with skilled independent contractors who are excited to grow their own business alongside you.
With Trux's dump truck logistics platform you'll have access to the nation's largest network of technology-enabled dump trucks. Currently, we're over 27,000 strong, making it easy for you to find trucks and manage your hauling to ensure appropriate trucking levels days in advance. In addition, you'll be able to communicate in bulk to everyone who needs to know and monitor the trucks in real-time with GPS tracking.
Conclusion: The Odds Are in Your Favor
Currently, the construction industry as a whole is struggling to find skilled construction labor. With everyone facing the same challenges, contractors, material producers and fleet owners should consider how to set themselves apart from the crowd to increase their chances of finding the workers they need. Beat the odds when it comes to finding skilled construction labor by thoughtfully developing a social media presence, using job boards effectively and leveraging the power of a digital marketplace built especially for dump trucks.
If you'd like to learn more about how the Trux Marketplace works or how we can help transform your business through logistics technology, one of our team would be happy to talk with you. Schedule a demo today.