5 min read
Don't Be Short of Dump Trucks. Here are the Top 3 Ways to Avoid TRUCK SHORTAGES.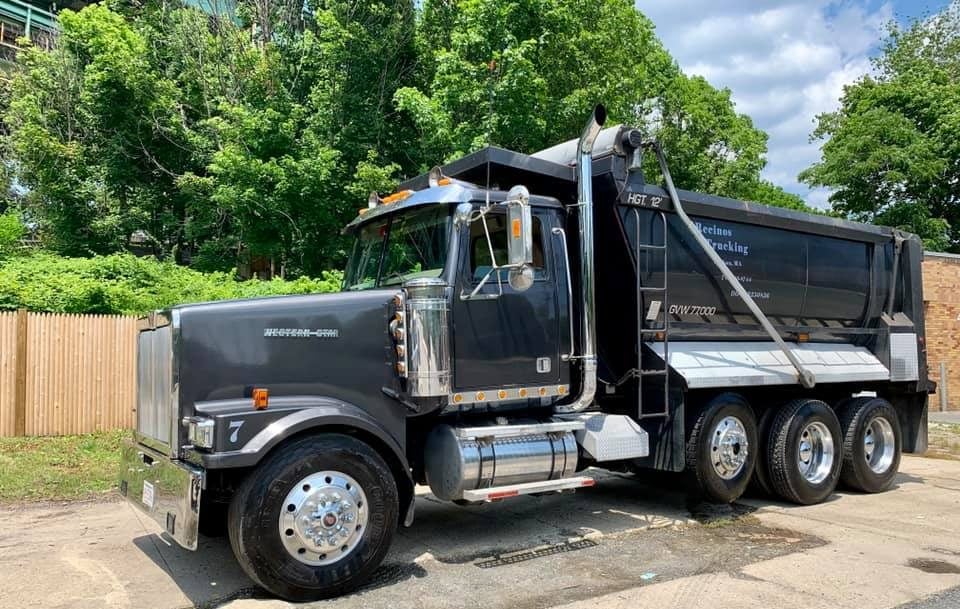 Few things can frustrate a material producer or contractor more than a dump truck shortage. When the hard sales work of winning a deal or closing a contract is done, when the complex logistics of project management are lined up to perfection… and the whole thing grinds to a halt because you don't have the trucks you need… it's a bitter pill.
Here are the Top Ways to Avoid Shortages
In the current construction boom, we see this story all over the country. We also see what best-in-class operators are doing to make sure dump truck shortages don't cost them money. In essence, you have to market your job to make it the most attractive option in the market for haulers. Here are the best practices we have identified to increase the chances that your trucking jobs get filled.
Plan Ahead
Every month we see thousands of dump truck jobs posted on the TRUX platform, and our data tells us that the single most important factor deciding which jobs get filled and which jobs don't is lead time—how early the job is posted compared to the start time.
Dump truck haulers are like most workers—they like to plan ahead and know what their schedule is in advance. Posting jobs a week or two in advance, or even a few days, gives haulers a chance to schedule their week around your work. Jobs posted with less than 10 hours notice have almost half the chance of being filled relative to ones with more notice.
Price to Your Ask
It would be easy to say that the way to avoid shortages is to pay a lot. But that simple guidance doesn't address the complexity of the pricing equation. And it would be an expensive solution.
The questions contractors need to ask when deciding how much to offer dump trucks are:
How attractive is the job?
Haulers will evaluate a job based on a variety of factors.
How close is it to their operations?

Jobs in very remote areas can cost more to fill because you need drivers to spend a long time and a lot of gas money just getting to the job site.

What kind of truck do you need?

If the truck you need is very common in your area, say a tri-axle in New England, then there are a lot of people who can fill that need and you shouldn't need to get too aggressive on pricing. If you need a vehicle less popular in your area there will be fewer options and you may need to pay a premium to find one.

What are the hours of the job?

Most dump truck operators expect to wake up and start their days early. Many of them are flexible, but if you're looking to fill a night job or even an afternoon job, you'll probably find fewer drivers interested in working the unusual hours. The length of the job is also relevant to finding willing haulers. Most truckers would prefer a full day of work, not a four-hour shift. Again, you may have to pay a premium.

What will the truck be hauling?

Operators are sensitive to what they put in their trucks—they'll be less excited about a job hauling material that could damage or dirty their truck.
Too often we encounter contractors who price the same for a routine job posted well in advance as for a tough job, then tell us, "I pay $x for a truck, no matter the truck, time, place or material." Truck operators don't think of jobs that way, so contractors can't either. Frame your job posting through the eyes of a hauler, include the details that will entice a hauler to accept the work. Writing a good description of your job can be a determining factor for a filled or unfilled job.
What's my pain if I don't find a truck?
This seems like a basic business question but we often find it's being overlooked. Again, many contractors tend to be stuck with a certain price point in mind. "We only pay $98/hr for trucking!" or "We never pay more than $3.50/ton." However, losing thousands of dollars of business because you don't have a truck may make it worthwhile to pay more and ensure you don't lose the expected revenue for the job.
Many times, the disconnect here happens between a foreman, salesperson, or general manager, who's responsible for staying on a schedule or generating business, and a dispatcher who's been given a hard cap on what truckers can be paid. The dispatchers can find more trucks if they're authorized to spend more, they just need management to evaluate the cost-benefit analysis.
Treat Haulers Well
In this business, your reputation matters and haulers talk. If haulers have good experiences working for you, they'll tell their friends and you'll be more likely to have people lining up to work for you.
Pay reliably

. One of the things haulers love most about TRUX is that we pay the week after they work. Fast and accurate payment makes a big difference in their lives.

Be mindful of their time.

One of haulers' biggest frustrations is when they are forced to wait to load or dump at a site. Especially when they're being paid by the ton. Time is money for a hauler on a tonnage job, and they want to do as many turns as they can on their shift. Tools like TRUX allow dispatchers to stagger arrival times to cut down on wait times and allow for more turns.

Don't overbook trucking.

One pattern we see that ultimately backfires is contractors posting more work than they expect to have, then canceling unneeded trucks the night before the job. This might be a good short-term plan to give yourself flexible trucking capacity, but it can burn your reputation in the market and make it harder for haulers to trust the work you post is legitimate.

Be nice.

This sounds basic but in the frenzy of a stressful job, many contractors overlook the haulers. Haulers often feel like the bottom of the construction food chain and small signs of appreciation can go a long way.
Of course, for those of you lucky enough to work in markets that we've entered, the simple answer is to use TRUX! By guaranteeing fast payment and a great hauler experience, we give contractors a head start to becoming the job of choice on our trucking logistics platform.