7 min read
Improve Jobsite Communication With Internal Chat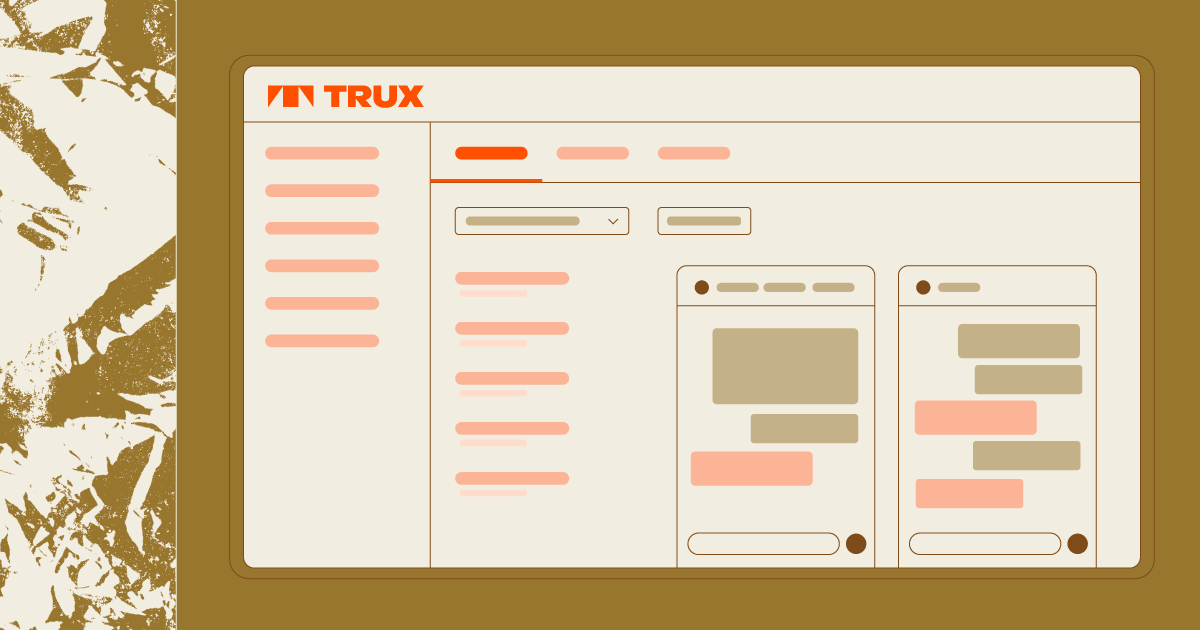 If location, location, location is the holy grail in real estate, then for all other industries the prize must be communication, communication, communication. Especially when it comes to communication in construction. Heavy construction businesses that want to improve their jobsite communication are on a continual quest to find a solution to a handful of issues that plague them every day.
Do any of the following communication challenges sound familiar?
You can't find a critical work-related message because it's mixed in with your personal messages.
Part of your message from a team member is on the web. The rest of the message was sent through an app so you have to switch back and forth between the two. Or maybe it was in a voicemail…?
A change order comes in but dispatch can't get the info to the hauler soon enough.
Your dispatcher learns that a particular gate at a jobsite is temporarily closed and needs to reroute the hauler to a different one to stay on schedule but can't reach them.
A hauler completes a job and could have been reassigned to different construction projects before leaving the construction site but the dispatcher couldn't get in touch in time.
You need to make a decision based on a message you sent earlier but you haven't a clue as to whether it was seen or not.
All of these situations are more than just annoying communication challenges. They can have a significant impact on your ability to keep projects on schedule and on budget. This impacts the whole construction industry.
There's a considerable amount of time wasted when you're trying to find pertinent details that you know are somewhere--but exactly where is the question. And the wasted time on poor communication is just part of the problem. When work messages are scattered throughout all the various communication methods you use daily, rather than organized in one place, it's mighty easy for them to slip through the cracks.
Clear, immediate and readily accessible communications are the lubrication to keep your operations running smoothly and decrease the amount of tension and frustration between team members that arises from poor communication.
Not too long ago, you and everyone else in the heavy construction industry viewed communication issues like those described above as a matter of course. Just one of the pitfalls of the job, like dealing with bad weather or the occasional breakdown of a piece of equipment. (Only poor communications happen much more frequently!)
Fortunately, in this day and time, if you want to improve communication at a construction project, or throughout the construction industry, there is an easy solution.
It's a new digital tool, part of Trux's construction management software, designed to take care of the impediments to seamless, efficient and effective communication and keep everyone on your team connected through an internal messaging center.
Say Hello To Trux Chat
As part of a trucking logistics solution, internal chat is an important feature to look for when you're evaluating different construction technology options. It streamlines communication in construction and enables everyone on the team to be on the same page, in real-time, about pickup or dumping locations, timelines, changes, and/or delays. It's a game changer for project management in the office and at the job site.
Trux Chat is a new internal chat feature that works across all the Trux products. While Trux Chat works very similar to the messaging apps you already have on your mobile device and/or web, there's a range of benefits that are unique to Trux Chat:
Keep work and personal threads separate from each other
You get a text from home saying you need to pick up the kids--and dinner. You get a text from the jobsite that the wrong material was delivered. Both are important messages that require a change in your plans. It seems simple enough to keep track of.
But those aren't the only two messages you get in a day. And after a couple of hours, you probably have to check back to see where the kids will be. Is it soccer practice or a friend's house? And what time?
Wouldn't it be convenient to keep work-related messages all in one place? Separated from your personal stuff? That's one of the prime benefits of using Trux Chat. Anytime you need to check a detail or send an update to someone on your team, you simply use Trux Chat. It's quick, organized and easy. And so much better than scrolling through a cluttered text message inbox.
Enjoy convenient messaging perks you're already familiar with
Trux Chat allows you to send and receive messages in real-time between yourself and another team member or within a group. Keeping everyone on the same page (and in the same digital space) leads to fewer details missed in the office or at the construction site, more efficiency and a layer of accountability.
Push notifications and badges alert you to new and unread messages. And read/receipt verification means no more wondering if a message has been read or not. Whether your communication is to dispatch, the jobsite foreman or a hauler, you can make your next move in the communication chain knowing your message was seen.
Share photos, videos and locations with a single tap
You can share images, videos and current locations through Trux Chat with a single tap. Just like Trux Chat keeps your personal messages from being mixed up with your work-related ones, it keeps the photos, screenshots, videos and other files relevant to work together for quick, convenient access.
Plus, as nice as those vacation pictures are, it's better for everyone at the construction site if you can find the work photo you need in a snap without scrolling through umpteen shots of Mickey.
Save valuable storage on your device
Text messages, photos, videos and other attachments can end up taking a few gigabytes of space on your mobile device. In addition to keeping work-related messages and any attachments separate from your personal communications, Trux Chat doesn't use up your device's local storage.
The communications sent through Trux Chat are stored within the cloud-based Trux system. That includes larger files like photos or videos.
Message between the web and mobile apps
Trux Chat works across all Trux products and platforms. So you can start a chat thread on the web and continue it on Trux Drive if and when you leave the office. Or vice-versa.
By consolidating and organizing your messages, Trux Chat saves you from having to remember which platform you used or switch back and forth when you're trying to review the messages.
Give Your Team Something to Talk About with Trux
It doesn't really matter what your role in the heavy construction industry is. Whether you're a contractor, a fleet owner, dispatcher or driver, or on a team of project managers, you deal with the same communication issues trying to keep track of all the messages you send and receive.
Every time a communication gets lost it can mean costly mistakes. Trux Chat improves jobsite communication by streamlining your messaging, allowing all members of the team to stay connected and organized at the construction site and in the office.
Trux Chat is just one feature of the Trux all-in-one trucking dispatch software. In addition to the built-in professional messaging system, the platform includes the following features and benefits that can increase your efficiency and productivity:
Feature: Real-time GPS tracking--keep tabs on all your trucks through your haulers' smartphones
Benefits: GPS tracking in real-time greatly improves visibility so you have the control you need and the confidence to make adjustments on the fly. Know precisely where each of your trucks is in the lifecycle of a job. See that drivers take approved routes and break at approved times. Reassign haulers as they complete a job and react when situations, such as change orders, heavy traffic, severe weather or construction project issues, occur.
Feature: Digital scheduling and dispatching with drag and drop technology
Benefits: Easily plan your schedule, even weeks ahead, with a clear, single view and assign haulers in a fraction of the time it takes to do this task manually. Eliminate whiteboards, spreadsheets and time-consuming phone calls and texts for project management. Prevent bottlenecks with staggered arrival times at a construction site and streamline jobs with load stacking.
Feature: Digital hauler punch-in and punch-out provides accurate documentation of hours worked
Benefits: Instead of using the traditional system where haulers round up to the quarter hour on time sheets, you'll have exact times worked, down to the minute for hourly work. And exact tonnage and/or loads delivered by hauler, project, day, etc. You'll save on trucking costs and have more accurate data for cycle time analysis.
Feature: Digital load slips are uploaded throughout the day
Benefits: The days of searching for missing tickets or spending undue time trying to decipher scribbled details from a construction project are over. So is batching and sorting at the end of the day. Load information is gathered digitally and uploaded as an electronic ticket throughout the day. The data is integrated into your system so you can ensure that you have documentation (and get paid) for every load delivered.
Feature: Cycle time analysis based on true data
Benefits: You'll be continually gathering reliable data for better decision-making. You can identify exactly where delays are happening and take appropriate measures to minimize them.
Feature: Automatically generated and consolidated invoices
Benefits: The back office runs more efficiently when time-consuming manual tasks are eliminated. Trux takes the data from digital load slips and digital time cards and automatically generates a consolidated invoice. Jobs can be closed out sooner and you'll know you're billing for all the work you completed.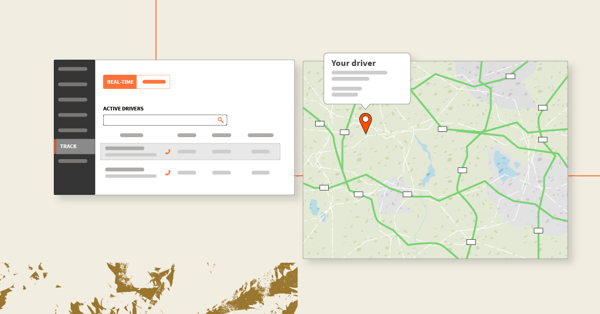 Feature: Order Delivery Tracker keeps everyone on the project aligned - from Dispatch to driver(s) to your customers at the destination.
Benefits: Everyone--from the dispatcher to the jobsite to the customer--will have access to the same up-to-date information for the duration of the delivery. Customers won't have to call to check on the progress of their job and dispatchers will be free to focus on other aspects of their job answering phone calls and tracking down haulers.
That's a brief overview of how Trux can help your operations run more efficiently and provide real savings in the process--all while improving jobsite communications. Want to start a conversation that goes deeper and contributes to a successful construction project? Our team of industry experts is always happy to chat.