7 min read
DOT Regulations for eTicketing: How Software Helps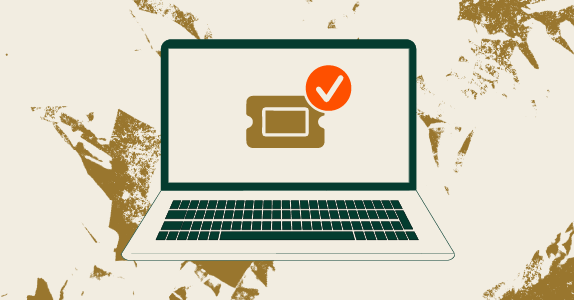 Even before COVID-19 and the rising need for social distancing, some states were making changes to modernize their DOT regulations. One of those improvements is the adoption of eticketing.
These regulatory agencies use a number of different terms: contactless ticketing, digital ticketing, eTicketing or e-ticketing. But whatever they call it, they're all in agreement that the paper-based records documenting a load's journey from pick up to delivery need to be replaced with electronic versions.
What's more, the Federal Highway Administration's Center for Accelerated Innovation has identified eticketing as one of its Every Day Counts Initiatives for 2021-2022, stating that eticketing improves the tracking, exchange and archiving of materials tickets.
Right now, only a few states won't allow a paper ticket to be transferred by hand. Their DOT regulations outline acceptable alternative methods. These range from an emailed picture of the paper ticket to using that state's DOT internally developed app for capturing data to transferring the paper ticket with a long reach grabber tool. Yes, that last one is actually an option.
But as more and more states revise their DOT regulations for truck drivers concerning eticketing, material producers need to start thinking about ways to meet compliance with evolving standards. You can begin by checking your own state's DOT website. If you come up with few answers there, contact local and national associations. These groups do their best to stay up to date on the latest dot regulations for drivers and trucking regulatory issues.
If you aren't able to learn anything concrete, don't put the subject on the back burner. Keep in mind that state DOTs as a whole are moving forward with digital technology to solve more problems than just health and safety challenges. And they're moving fast. You'll want to be ready.
What's an eTicket?
An eticket is just what it sounds like. It's an electronic version of a document that shows who the driver was and information about the load that driver delivered. It provides a real-time status of the load and captures order information. Each state has its own requirements as to what information it wants a digital ticket to include. For example, Tennessee requires the mixture type, TDOT mix design number, project number, date, ticket number and gross/tare/net weight information as well as a shift summary sheet.
Why Should I Switch to eTicketing Now?
Beyond the fact that industry experts predict that etickets will be standard by the end of 2022, digital load slips as part of an overall trucking logistics solution offer a host of benefits:
Increased safety through minimized contact
Reduced paper-based processes
Improved visibility for you and DOT inspectors
An accurate, single source of truth
Real-time data and reporting
Faster, more efficient transactions
After you find out what your state DOT regulations are, you could try to get by with a piecemeal approach to be in compliance, but we've already seen that some state's established requirements are a little tricky. You don't want to risk not being fully compliant.
Considering all the advantages that a software solution brings, now is a good time to find a platform that will meet compliance standards for your state. Not only will you get the many benefits of going digital, you'll save the time, frustration and effort it takes to figure out eticketing on your own.
Contactless Eticketing Puts Safety First
Social distancing is practically impossible when paper tickets are in use. Each time a load of material is transported from the plant or quarry to the jobsite, a ticket changes hands a few times. Then at the end of the day, back office staff have to handle it as well. By eliminating all those touchpoints, eticketing reduced risk and person to person exposure when many states enforced contactless ticketing during COVID-19.
Additionally, eticketing adds a layer of safety around a risk that isn't often talked about. By keeping field workers at a distance from trucks and heavy equipment, the chance of accidental injury is lessened.
Going Paperless is the Eticket
Reducing your paper-based processes saves time and money. Think about the hours it takes someone in your back office to sort through a bin of tickets, scan them, and file them away. You may even have a part-time person devoted to this task. And what about the wasted time spent searching for missing tickets? It all adds up to an inefficient use of time--that you pay for. But it's completely preventable.
With digital ticketing, all the necessary load information is captured by the software and stored in a cloud-based system for easy access. Drivers can upload etickets throughout their shift, eliminating the time suck task of sorting and batching at the end of the day. This automation frees your back office to work on more value-added tasks - while reducing the risk that paperwork has gone missing.
Check out this article to learn how eticketing goes hand in hand with automatically generated and consolidated invoices--another way to cut out more paper.
Now You See It with Digital Tickets
The etickets generated by a robust trucking logistics platform will include order information, a delivery tracker, delivery confirmation and a dispatch summary. These details can be viewed by everyone who needs them--whenever they want.
Dispatchers can keep track of drivers' progress and reroute if necessary. Customers can check on their deliveries without having to pick up the phone. Jobsite foremen can verify the ETA of material and make sure everything's ready. And DOT inspectors can do their jobs in a safe, efficient way, making sure everyone is compliant with DOT regulations.
Interested in learning more about eTicketing, DOT regulations, and whether or not it can help you? Check out our webinar

!
The Truth is in the Eticketing
Even the best back office team member will make mistakes sometimes while manually entering information from a paper ticket into your accounting system. Even the most responsible driver will misplace a ticket once in a while. But these blunders end up costing you.
Eticketing gives you an accurate, single source of truth. No longer will you have to eat the cost of a job because you don't have the ticket. Or pay for the time it takes to track down the correct information needed to settle a dispute. Or, fail to meet DOT regulations.
And what about the standard practice of truckers rounding up to the quarter hour on time sheets? When you use etickets, your drivers will punch in and out digitally, so you pay for the actual time worked and not a minute more.
Get Real with Data from Eticketing Solutions
Trucking logistics software takes the guesswork out of decision-making. You'll have reliable real-time and historical data based on metrics from your own business to use in budgeting, forecasting and fine tuning operations.
Eticketing for material producers is just one piece of the optimization puzzle. Collecting and analyzing data surrounding drive times can certainly help you improve efficiency in that part of your cycle time. But having insights into how to improve your load/unload time is just as critical. This type of advanced analytics is not easily gathered with a stopwatch and clipboard. A software provider who will partner with you to improve your plant optimization will help you discover actions you can immediately begin to implement.
The Fast and Not-so-Furious Transactions
Just like scanners and swiping credit cards accelerated the process of checking out at a store, digital tickets drive efficiency across your operations, especially when it comes to being compliant with DOT regulations. Additionally, you can gain efficiency in the plant, on the road, at the jobsite and in the back office. Valuable time is gained by processing information electronically rather than manually.
We can't speak for all trucking logistics software providers, but the typical Trux customer improves their efficiency by over 15% within one year. That's moving 15% more material in the same amount of time.
In the back office, the time saved by having etickets working in conjunction with automatic invoicing adds up to 30 minutes per driver per week. Depending on the size of your business, you stand to realize significant gains in efficiency and productivity.
Trux Leads the Way for Dump Truck Logistics
We've talked a lot about eticketing and trucking logistics in general. But it's important to get specific--in more ways than one. Of course you want an eticketing solution that's compliant with your own state's DOT regulations. But you also want to use a software solution designed for dump trucks.
Built by industry pros who understand the unique challenges of heavy civil construction, Trux helped over 10,000 businesses manage their dump truck logistics in the last year. That translated into helping move more than 3.5 million loads of material across the U.S. and improving productivity for dispatchers by 40%.
Currently we meet the eticketing compliance standards of DOT regulations in seven states and are actively reaching out to every state DOT. We also allow users to access our eticketing services directly in the Trux platform, without using additional software or apps.
If you'd like to talk to someone about eticketing and all the many ways Trux can help you with compliance, increased efficiency, productivity, visibility and providing a differentiated customer experience, give us a call. Our support team is friendly, knowledgeable and truly loves talking trucks.