- Case Study -
3531 Trucking Inc.
How 3531 Trucking Inc. leveraged Trux to transform their dispatching and hauler operations while driving customer satisfaction.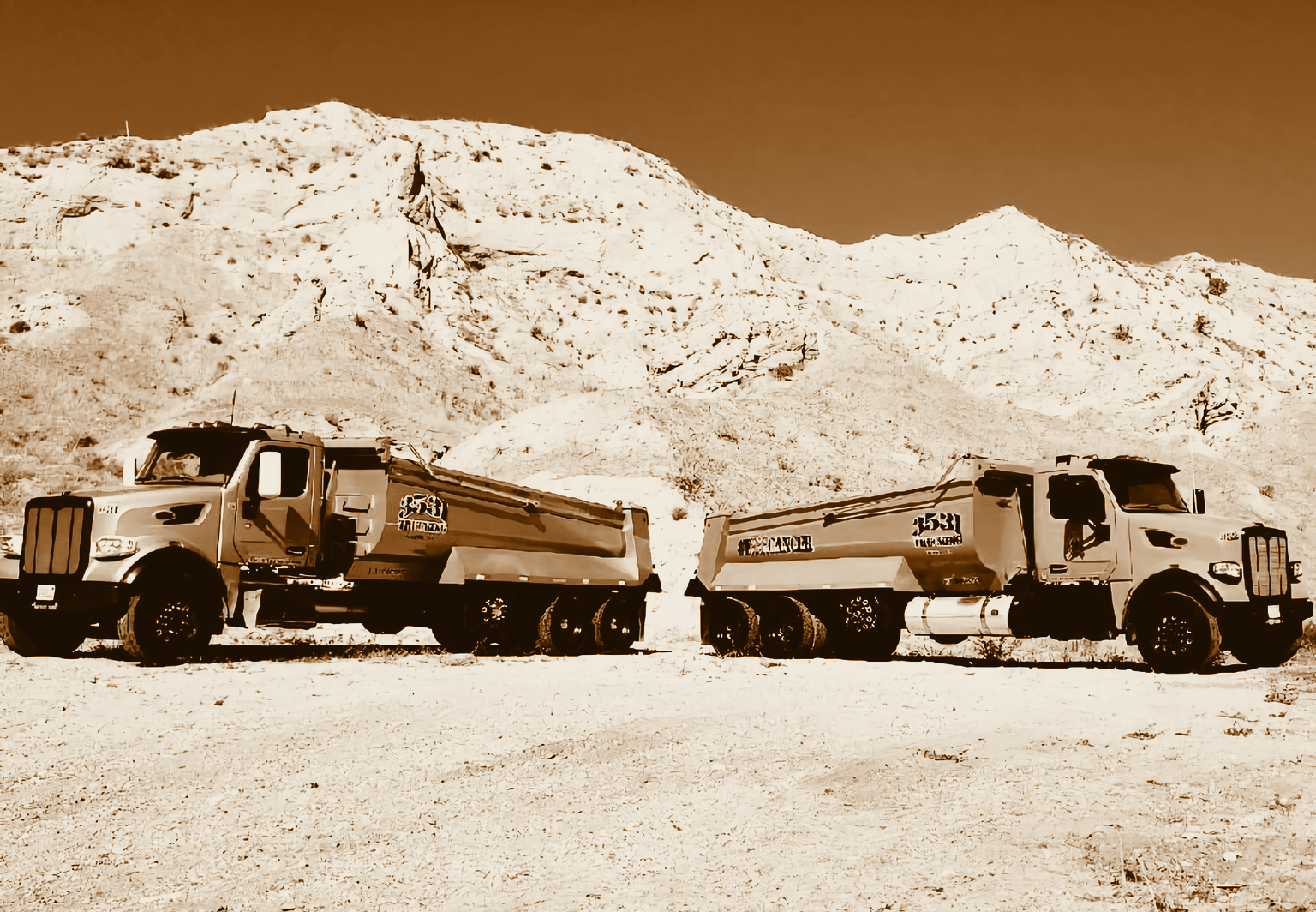 Streamlined dispatching and improved hauler communication.
Challenges
Managing dispatching, communication, and paperwork for 200+ haulers without a technology solution.
The Results
With Trux, 3531 Trucking is able to dispatch from anywhere, track and monitor truck progress, and manage haulers all on one logistics platform.
Veteran Owned & Operated Expert Hauling Services
Headquarters: San Dimas, CA
Industry: Expert Hauling Services
Company Size: 21 employees
Founded: 2016
Website: http://www.3531truckinginc.com/ and http://www.3531truckingla.com/
"Trux is so easy to work with. There's nothing crazy about it. Everything is right there in front of you, so it was easy to just take it and run with it."
- Ashly Bollman, Dispatcher, 3531 Trucking Inc.
3531 Trucking Inc. is a veteran owned and operated hauling services company in San Dimas, California. The Southern California trucking company's services include hauling construction aggregates and natural rock, and providing demolition haul-off services. As a company, it's not often that they say no to a job.
3531 Trucking has been using Trux since 2018, and has managed over 490 drivers using 11 different types of dump trucks in that time, totaling more than 14,750 shifts.
Before they started dispatching with Trux, 3531 Trucking was managing their dispatching with text messages. It was nearly impossible to keep track of trucks, time-consuming to manage, and difficult to stay organized.
Since 3531 Trucking began leveraging Trux Manage last April to dispatch more than 175 trucks a day, they've streamlined their operations, and have benefitted from a dispatching solution that enables their dispatcher to dispatch from virtually anywhere.
Ashly Bollman is 3531 Trucking's sole dispatcher and has been working with the company for more than a year and a half. Ashly starts her day by opening up Trux and fielding calls from plants and haulers as early as 5:30am while she's still at home. From home, on her laptop or mobile device, she can start to track trucks, make sure haulers are punched in, and begin her day before she gets to the office.
"That's one thing that I do love about the Trux platform -- it's everywhere. Everywhere. I pull it out on my phone, I'm constantly going. It's great."
3531 Trucking has more than 175 haulers actively using Trux and currently has another 100 haulers that haven't started using Trux yet. They're hoping to have everyone on the platform in the near future and Ashly is more than happy to help the process along.
"I do let [haulers] know that a lot of our work right now is strictly on the Trux platform, and if they sign up for it, that's more work that becomes available for them. I do let them know that if they struggle with anything, call me. 24/7."
With Trux, haulers are able to punch in and out on their phones, upload load slips, and manage their schedules with the click of a button. Within Trux Drive, 3531 Trucking's haulers are able to see everything in one place: their hours, tonnage, and every single freight bill (if they've been diligent about uploading them!).
For any drivers that aren't on Trux, 3531 Trucking has to wait for them to send in their freight bills to settle up in regards to payroll, and invoicing customers, Additionally, Ashly has to play a much more active role in communicating with them throughout the day, because she doesn't have visibility into their location.
Trux gives dispatchers the ability to see exactly where every truck is at any given moment and how quickly they're moving through the day. As a dispatcher, Ashly used to field dozens of calls every hour from haulers out on the road asking for more work.
Now , Ashly can preemptively dispatch, reallocate, and assign new projects as she sees how quickly drivers are progressing through the day.
GPS tracking has been a game-changer for 3531 Trucking. With Trux, they've improved the customer experience and eliminated phone calls to haulers while they're on the road.
When a foreman from a construction site calls and asks, "where's my truck?". All Ashly has to do is look at Trux to be able to provide an accurate answer -- "it's pulling up now" or "it's five minutes out."
The benefits of using Trux have been felt throughout the organization, and for the most part, it's been a seamless transition.
And for Ashly, 3531 Trucking's sole dispatcher? It's been a complete game changer.
FUEL YOUR GROWTH!
Connect with our team today to see if logistics management software is a good fit for your business.