TRUX Partnership with The Tech Connection Affirms Its Commitment to Diversity and Inclusion
We're excited to announce that our team has been certified as an "Inclusive Innovation, Certified Associate" with The Tech Connection Inc.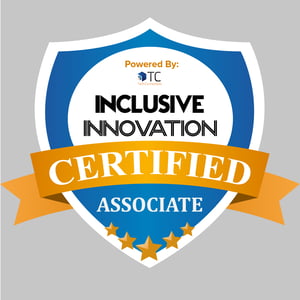 As a group of industry veterans, technology leaders, and hard-working innovators, our team is comprised of individuals passionate about bringing technology to those it's left behind: workers building our nation's roads, bridges, and buildings - the avenues that keep our society connected.
We recently sat down with our Vice President of Human Resources Kathy Breslin to discuss what makes TRUX an innovative and amazing place to work:
Why is TRUX such an amazing place to work? What sets the technology company apart from other organizations?
TRUX is disrupting the construction industry. Our team develops cutting edge and innovative technology in an environment that is collaborative, driven, and fun - while scaling a business. Our technology and passion to win sets us apart along with our drive to deliver a superior client experience.
How important is diversity at TRUX?
Diversity is extremely important at TRUX. We are focused on creating a "best in class" culture that can only be created with a passion for diversity through employees and action.
What has your team done in the past to support diverse talent?
We support our managers to lead diverse teams through education around unconscious biases and learning how to identify all kinds of diverse talent. We are planning to cultivate communities for like-minded employees to explore professional passions, support causes, or volunteer together. We are also passionate about creating mentorship teams within TRUX to help our employees grow both personally and professionally.
Tell us about one of the new innovative solutions your team is working on this year alongside furthering diversity efforts.
TRUX is unleashing the power of mobile technology on the construction industry by building integrated, data-driven solutions to problems construction companies face every day.