7 min read
How the Infrastructure Bill Impacts Construction Companies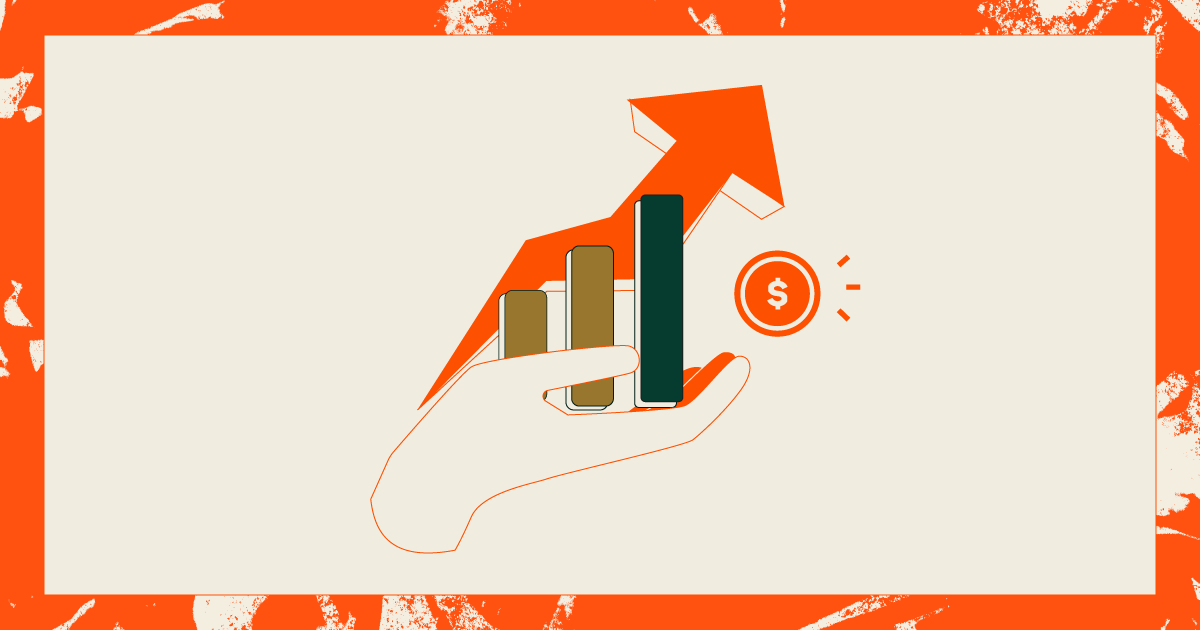 After months of negotiations, the infrastructure bill was finally signed into law by President Joe Biden on Nov. 15, 2021.
The monumental Bipartisan Infrastructure Bill also called the Infrastructure Investment Jobs Act (IIJA) promises to create millions of jobs nationwide and disburse billions of dollars to state and local governments to fix crumbling roads and bridges, improve public transit, water systems, and other infrastructure concerns. The bill also includes a major focus on clean energy initiatives.
The historic $1 trillion infrastructure bill was needed largely for two reasons. First, much of the country's existing infrastructure is in serious disrepair. For too long there's been an underinvestment by the federal government to do anything about it.
Most of the infrastructure construction in the US happened over the course of two time periods, roughly 100 years ago and another about 50 years ago. Second, it was well past time to address growing issues of the modern world--green energy and the needs brought about by different living patterns of the population, particularly in urban areas.
It's important to note that the infrastructure bill is a five-year plan with $304 billion coming from the reauthorization of current surface transportation programs and an additional $550 billion in new funding for construction of hard infrastructure.
The new funding is to be paid for by revenue offsets such as repurposing unemployment insurance funds. So specifically, where is all this money going to be spent?
The $550 billion new funding will be spread out over these sectors:
Roads & Bridges: $110 billion

Transit: $39 billion

Freight and Passenger Rail: $66 billion

Safety: $11 billion

Airports: $25 billion

Ports & Waterways: $17 billion

Electric Vehicle Chargers: $7.5 billion

Electric Buses: $7.5 billion

Reconnecting Communities: $1 billion

Water: $55 billion

Broadband: $65 billion

Energy & Power: $73 billion

Environmental Remediation: $21 billion

Western Water Infrastructure: $8.3 billion

Resiliency: $46 billion
By combining the new funds with existing allocations, the infrastructure bill will infuse $284 billion (above baseline spending) into all transportation sectors and $266 billion for the other infrastructure areas.
How Will The Construction Industry Be Impacted By The Infrastructure Bill?
Money will soon start flowing into the construction space--mostly heavy civil construction--but be prepared for some less than exciting news if a top infrastructure expert's predictions are right.
Joel Moser of Columbia University cautions that it will feel more like a trickle. It's more than likely that the first projects to receive some funding will be those that are already in the queue. But this does mean an uptick in jobs on projects that involve improvements for roads and bridges, airports, passenger rail and road safety.
Roads and bridges
As far as roads and bridges are concerned, most of the work will be in the repair of existing infrastructure. It's estimated that 20% of the nation's roads are in bad shape.
There won't be much construction of completely new roads or bridges. This is partially because a major goal of the current administration and its IIJA is to focus on mitigating the effects of climate change on the environment with initiatives that make it easier for populations to live and work in concentrated areas such as convenient public transportation.
Public transit
Reducing emissions and promoting clean energy are critical to reducing the impact of climate change, so it looks like the bill will invest $105 billion ($66 billion for freight and passenger rail and another $39 billion for transit) in repairing and modernizing public transport. All across the nation, rail and transit networks will be upgraded and expanded. We haven't seen this large of an investment in passenger rail since Amtrak's creation in the 1970s.
Electric vehicles
Along with improvements to public transit, the IIJA includes $7.5 billion for the creation of the first-ever network of electric vehicle charging stations located all across the country. The chargers for EVs will be built along highway corridors and in places where people live and work, including rural and underserved communities.
Ports and airports
Infrastructure for ports and airports will receive $42 billion which will be used mainly for repairs and to reduce maintenance backlogs. In addition, the plan is to reduce congestion and emissions by increasing low-carbon technologies such as electrification.
Internet and power grid
The power grid will be expanded and made more resilient. The construction of thousands of miles of new energy transmission lines and modern facilities that will generate new power will be major factors in upgrading the country's power infrastructure.
Long-cycle construction projects will be available with these power grid infrastructure improvements. Additionally, the IIJA plans to use $65 billion to improve broadband infrastructure, expanding into areas with no or poor service.
Water
The goal of the deal is to make clean drinking water available to all Americans as it aims to eliminate the aging lead service lines and clean up chemicals that are a danger to up to 10 million households and 400,000 schools and child care centers.
The infrastructure work will impact rural areas and cities as well as Tribal Nations. And $21 billion will go to cleaning up abandoned mines and capping orphaned wells.
All in all, these projects will mean plenty of construction work, creating 775,000 new jobs. But the large proportion of these modern infrastructure jobs will require skilled labor.
How Can Construction Companies Prepare For What's Coming Down the Road?
It's a bit ironic that there's going to be all this demand for heavy civil construction work on the horizon while at the same time we're facing a labor shortage. However, there are two areas in which construction companies can take steps to be in the best possible position when it comes time to bid on projects the infrastructure bill will fund. One is your current and future workforce. The other is the efficiency of your operations.
Training for the workforce
Fortunately, the skills this fresh incoming workforce need to master can be learned relatively quickly. They're skills of precision and sound judgment. There's time for the industry collectively to provide focused training and get an energetic workforce ready.
But don't forget you have a pool of workers readily available --what about the teams you have come to value as your employees? Some of them, no doubt, possess the necessary skills to smoothly transition to working on new infrastructure projects.
Others will want to advance within your organization or at the very least secure their jobs. They can easily be retrained in a short time too.
Increase efficiency and improve visibility with technology
The other strategy you can employ right now to get prepared for the influx of work is to make sure your operations are running at peak efficiency. This is especially important in the event that you're not able to find an adequate number of skilled workers. You can do more with less as long as your workflows and processes are streamlined. Trucking logistics technology is the most direct way to accomplish this goal.
If you're like the majority of construction companies, your day-to-day operations are full of manual processes that are time-consuming and often require repetitive tasks--the opposite of efficient. Digital solutions eliminate these obstacles in a number of areas:
Scheduling and dispatching
Spreadsheets, phone calls and text messaging are replaced by much quicker digital methods that reduce the time and frustration associated with creating a daily schedule and filling it. They can even create schedules days or weeks in advance. The time savings allow dispatchers to focus on other value-added tasks and can increase their productivity by up to 40%.
Communications
The built-in communication system of a logistics platform keeps everyone on the same page. As dispatchers become aware of changing conditions--weather, change orders, jobsite closures--updates can be sent to individuals or in bulk and are organized to make referencing a previous message quick and easy.
Back office
Batching and sorting tickets at the end of the day and creating invoices is a huge time-suck. A logistics solution that includes digital load slips and digital punch in and out for haulers means those manual tasks disappear. Invoices are automatically generated and consolidated from the data collected as haulers upload their etickets and electronically punch in/out. Removing these manual processes can save the back office 13 hours per week.
Another benefit to using a trucking logistics solution is the greater visibility it provides. With real-time GPS tracking, your dispatcher gains a big-picture view of active haulers and the conditions that could impact routes and ETAs.
Dispatchers can quickly react to things like road work or traffic and reroute haulers to avoid the slow-downs. Arrival times at a plant or quarry can be staggered to prevent bottlenecks from occurring, saving not only time but fuel.
With information right at their fingertips and the ability to instantly communicate with haulers, dispatchers are frequently able to prevent deadhead trips as well.
This is just scraping the surface of how a trucking logistics solution can transform your operations. Now that the infrastructure bill is approved, it's time to get prepared for the work that will come available in your area by training your workforce and streamlining your operations with technology.
It's an exciting time to be in construction. Give us a call or set up a time for a demo if you'd like to find out more about trucking logistics in general or how the Trux all-in-one dispatch management platform could work for you.