6 min read
You Can Make Your Construction Business More Efficient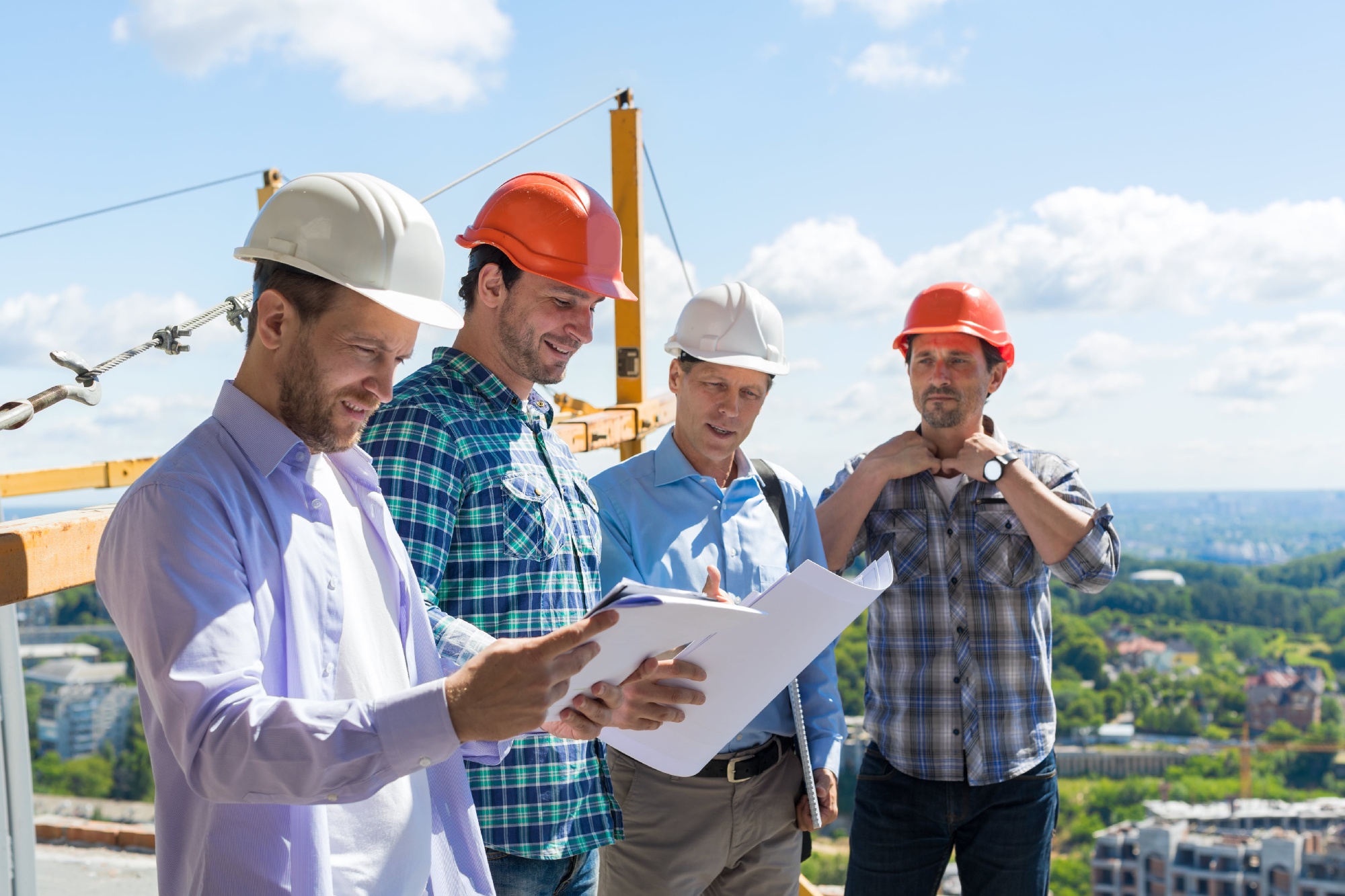 The construction industry has an overwhelming need for more efficient processes. Here are some industry stats on construction efficiency and productivity:
About

35%

of construction onsite time falls under the category "nonproductive tasks" (fixing errors, redoing work, waiting on communication from management).

Losses due to construction-site labor inefficiencies amounted

$177 billion

in 2018

The industry could save

$1.63 trillion

this year if infrastructure and operation models were redesigned
When you're just starting off your construction business, your short-term goal might be to land a project. Over time, projects will come to you. But how do you manage your construction business efficiently? You may not have the best plan in your first go, and that's okay. Efficient planning takes time. If your goal is to improve your construction business, don't expect to achieve this overnight.
We've highlighted a few key areas you can focus on to make your construction business more efficient.

Enhance Your Planning

Effectively Communicate Your Goals

Find Good Construction Management Software



Step 1: Enhance Your Planning
Construction industry errors often start in the planning stages. Even when they're detected, it's usually too late to resolve them.
During the planning phase, do your homework and know the job site. You can't trust things will go according to plan, even when you try to be proactive. Ask yourself questions like:
What type of dump truck will I need to haul X material?

Talk to your estimator ahead of schedule to see what he'll think might work
What's the closest quarry?

Call and ask if they have the materials you're looking for
If they don't, ask the next closest quarry
Ask ahead of time when they're opening and closing
Where is the closest dump site for my material?

How many trucks will I need to fulfill X project?

How many rounds will I get per truck?
If you foresee you'll need 21 tons of asphalt, you're better off than estimating 15 and run the risk of running out of material. Likewise, if you estimate 25 you're likely spending extra money to load materials you won't need.
One tool to help you make better estimates are BIMs or Building Information Models. These are digital, architectural representations of what you need to build. They allow you to envision a project. That way, you can build a plan that will revolve around getting the project done efficiently.
The more data you get, the more likely you'll succeed at pinpointing areas that need improvement. Data helps you understand construction processes. You will experience less costly mistakes. And data helps you keep track of progress.
Step 2: Effectively Communicate Your Goals
What better way to learn about your business than from the people who complete everyday work? Listen to your staff on an ongoing basis. With workers who have enough experience, they build a rhythm to how your business flows. They are the eyes and ears of your business. Stay in touch with them on a daily basis while projects are running. You can provide your guidance for when something goes wrong, or you can encourage your staff to approach a problem differently. Remember, they see the business from a different perspective, so if you want them to reach an overarching goal, you'll have to make efforts to effectively communicate that goal.
In the long run, if you want your workers to succeed, you'll need to provide effective means of training. By providing enough resources and tools, you can ensure they are going to reach those goals. You'll see immediate improvements in terms of efficiency in your construction business.
Training is critical to efficiency. This goes just beyond how to operate a new piece of machinery. You're helping your staff achieve and master critical skills. It's not just a matter of execution, but also a matter of executing tasks effectively. You can get the work done quicker and move on to the next phase.
Hold your crew accountable for when they don't meet the goals you've set out for them but in a fun way. Gamification is another technique to incentivize your workers to get more competitive. With structured goals, prizes and scoring system you can make the workplace fun. These games can help form your work culture and increase productivity.
You'll also want to keep open streams of communication with your partners. Make sure they know what you want. By keeping in touch and keeping them in check, you can be confident they will deliver. Whether it's equipment you need or ensuring your material is ready, you need to stay on their toes.
Step 3: Find a good construction management software
Construction efficiency software like TRUX can help you get a bigger picture of your business. Leveraging technology in your business can make a huge impact. You can put your tasks in order and keep track of everything that happens on-site.
Finding and dispatching trucks
Dispatching is required on the day to day. Wouldn't it be great to have tools that help your dispatchers make the day run more smoothly?
TRUX makes a streamlined process for dispatchers, making quicker dispatching processes

TRUX allows dispatchers to find trucks faster and stagger arrival time
Effective Communication
TRUX allows everyone to effectively communicate with each other.
TRUX helps all parties on a job communicate more effectively

By bringing everyone on a marketplace, TRUX brings your more haulers to complete your work faster. Assessing a marketplace of active haulers in your region means you can accept more work and build your pipeline out farther.
Reduces Resources
TRUX helps reduce unnecessary resources, bringing you better profit to your business.
TRUX helps reduce the number of hours needed to onboard new drivers

TRUX helps you get your last-minute work filled, so you don't have to put off a project

GPS Tracking helps you effectively keep tabs on hired trucking
When you bring technology onboard, you can set clear objectives for your business.