6 min read
Why Managing Construction Projects Just Got Easier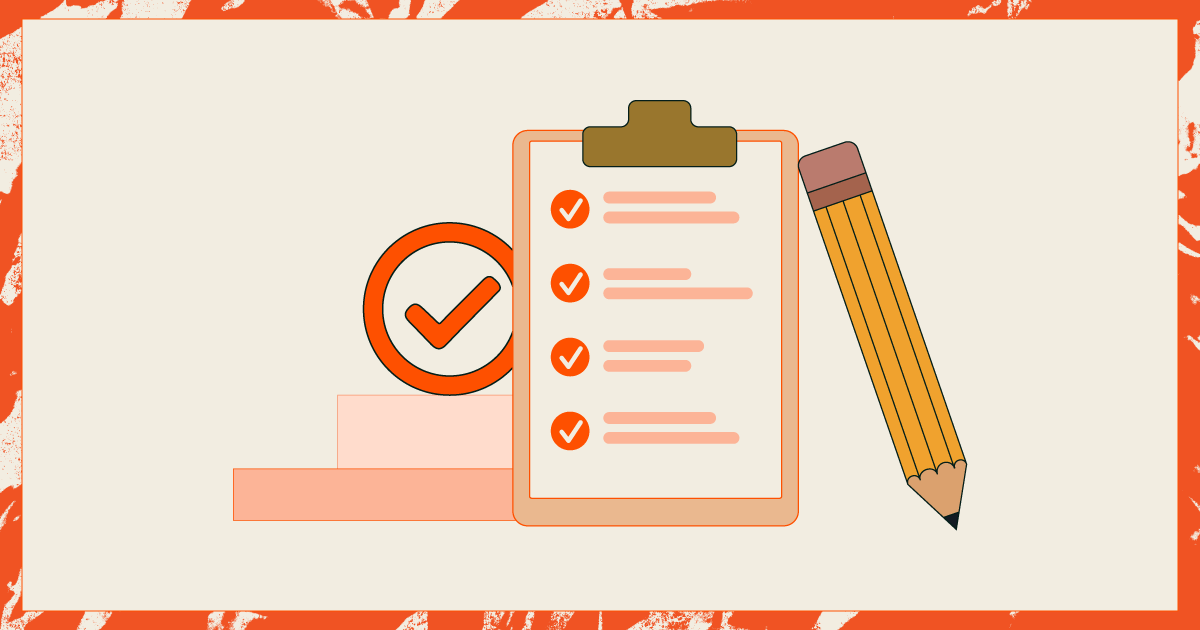 Think about all the ways technology makes your life easier. Whether you're trying to find something to watch on TV or paying a bill, digital technology opens up possibilities and simplifies processes. It can do the same for construction project management.
As a whole, the construction industry has earned a reputation for running behind schedule and over budget. A 2015 global construction survey showed that only 25% of projects approached 10% of their original deadlines within three years, underscoring how important efficient project management and planning is to construction projects. And things haven't changed radically in the past seven years either.
Delays and cost overruns are understandable when you take into consideration all the factors that can impact construction projects like weather, supply chain issues, labor shortages, equipment failures, dependence on manual processes and other inefficiencies. But with all the construction technologies available today many of these delay-causing variables in construction project management can be significantly reduced. Some can even be eliminated entirely.
In this article, we'll explore how adding logistics management software to your operations can make managing a construction project easier so you can stay on time and on budget (even reducing project costs in some cases) to protect your profit margins. The first three ways to improve construction project management are:
Getting rid of paper-driven manual processes

Gaining more flexibility to dispatch from anywhere

Improving communication
We'll also explain how you can combat the current labor shortage by using a marketplace. And as a bonus, you can find out the secret to moving more material as another means to higher profitability.
Construction Project Management Without Manual Paper Processes
Paper and the manual processes that depend on it are rife with problems. They're prone to human error. Paper copies must be organized and stored somewhere by construction project managers or other team members. And if a particular piece of paper goes missing, for example, a load slip, it can cost you in two ways: wasted time spent searching for it or the information it contained and payments from a customer.
This is what it looks like when you replace a paper ticket with a digital ticket. Instead of haulers scribbling load details on paper tickets, keeping up with all the slips from the day and turning them in at the end of the day, digital load slips are uploaded and stored in the cloud throughout the day.
The information is accurate, legible and immediately accessible to anyone who needs to see or use it (including construction project managers). Dispatch and construction site crews are kept in the loop. And your back office team gains valuable time by not having to track down missing tickets and batch and sort at the day's close.
Another manual process that gets an overhaul is timesheets for haulers. The old manual way would have haulers rounding up to the quarter-hour when they recorded their time working. With logistics management software, haulers punch in and out digitally which means you only pay for the actual time worked.
The combination of digital tickets and digital timesheets translates into more accurate invoicing, and more accurate project costs, as well as the ability to close out construction projects sooner since your invoices will be automatically generated from this single source of truth. Project managers and back office staff don't have to spend as much time verifying timesheets.
You'll never miss out on a payment from a customer because a hauler lost a load slip. This benefit alone should persuade you that a logistics solution is the way to go. But read on because there's more good news for construction project managers, business owners, and team members.
Manage Construction Projects from Anywhere
What happens to your operations when your dispatcher has to be in a meeting? Or needs to be at the jobsite? Or is at home sick? Do things slow down or even come to a halt?
Logistics management software and technology, including construction management software that offers you the flexibility for construction project management from the office, the construction site, home or virtually anywhere is a game-changer.
With the right solution, your dispatcher can carry out their normal tasks without being tied down to one place. All the information and functionality they need will be right at their fingertips. Not only does a mobile app increase your dispatcher's efficiency, it enhances their job satisfaction.
Companies and project managers that give their employees the option to do at least a part of their work remotely see turnover rates reduced by 12% – which is particularly important when it's already hard to find good workers.
The positive effect of more freedom is multiplied too. When a dispatcher does need to be working in the dispatch office, they are less stressed out and more focused on the job at hand – team members and your construction project manager will be pleased!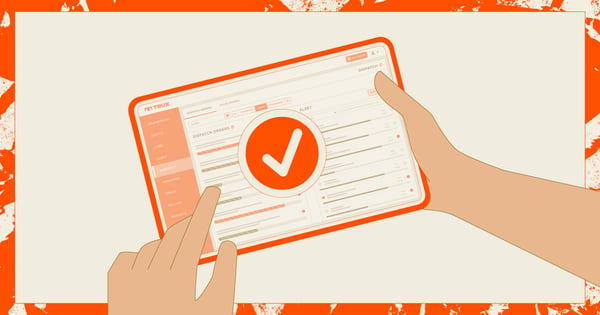 Improved Communication Paves the Way to Better Construction Management
We've all heard it's not what you say, it's how you say it. And while that advice is usually referring to manners, it also applies to what technology you're using to communicate.
When you're managing a construction project through a string of phone calls and texts and then waiting on responses to finalize your plans, you're wasting a lot of time. You're also risking that important information may not be received in time, or worse, fall through the cracks and not be received at all.
Construction project management with a centralized communication system that's built into your logistics platform streamlines all communications, saving time, effort and costly mistakes. Here's how.
Tap into a Marketplace to Power Through the Labor Shortage
Although the construction industry is poised to grow due to the passing of the infrastructure bill, there is that ever-present glitch from a lack of skilled labor. It's difficult enough to manage construction projects with a full crew, but when you're missing some manpower, you have to find creative ways to expand your resources.
One way is to use a marketplace to source dump trucks for your construction project.
The Trux Marketplace is the nation's largest (and oldest) dump truck marketplace. It works a lot like Uber. Qualified haulers can sign up, post their availability and either wait for a contractor, fleet manager or material producer to pick them for a job or accept job postings they're interested in. Or vice versa.
Companies who need extra haulers can easily post jobs, including all the specifics like the type of truck needed, material to be hauled, etc. and let the drivers come to them. Or they can quickly find a hauler who meets their criteria.
Either way, it's a much more efficient process than going through your contact list, scouring the job boards or reaching out to a broker to find extra trucks for your construction project.
Hired haulers appreciate working through Trux because, among other things, they know they'll be paid weekly. As someone who hires third-party haulers, you'll benefit too.
First, through the Trux solution, you'll be able to manage your hired haulers the same way you manage your own which streamlines processes in dispatch and the back office. Next, it's a great way to "try out" a hauler who may be someone you'll end up having a long-term working relationship with.
Finally, you can be certain you're not overpaying--drivers hired through Trux use digital punch in and out which captures their actual time working.
Bonus: Deliver More Material with Logistics Management Software
Adding technology to help manage construction projects allows you to do more with less--deliver more material with fewer resources. With a logistics solution in place, your operations will be streamlined by replacing manual processes with digital ones.
Your communications will be efficient and seamless. You'll have reliable data for accurate cycle time analysis which makes it possible to identify exactly where delays are occurring during your construction projects.
And your dispatcher will enjoy the increased visibility that empowers them to reroute drivers to and from construction projects, and handle change orders with ease. They can stagger arrival times to a construction site to decrease wait times and take advantage of load stacking. All these improvements turn wasted time into productive time. Your drivers will get a day full of work, not a day half-filled with waiting. And that's how you move more material.
If the prospect of doing more with less sounds good to you, why not get started right now by taking this logistics assessment to find out if construction management software like Trux could help your construction managers?
It takes just a few minutes and gives you valuable insight into what you should look for in a logistics solution.