5 min read
How To Effectively Manage Your Fleet of Dump Trucks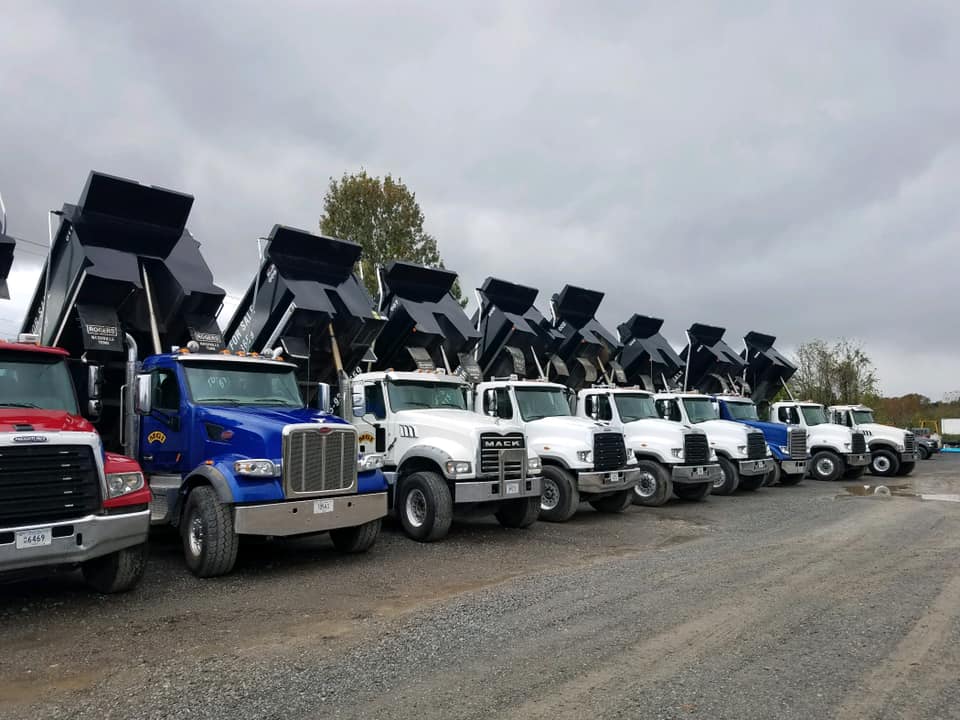 There is a high demand for dump trucks in the United States, the dump truck service market was valued at USD 18 billion in 2017 and is expected to continue to grow in the coming years. This growth is fueled by a high demand for vehicles that can perform material delivery, demolition, and excavation for the construction and mining industries. With demand on the rise, the importance of effective fleet management has become even more critical.
Whether you own a fleet of dump trucks and perform work for other construction companies or you leverage your fleet to complete your own projects, it is imperative that you place a focus on effectively managing your fleet. Effective fleet management will allow your projects to stay on time and on budget while allowing you to focus on growing your business.
Find More Work For The Trucks You Own
Getting the fundamentals down is a great place to start. To determine the first place you should focus your efforts, ask yourself, "How often do my trucks sit idle?" If the answer is, "not very often" then you can move on to finding the best ways for your team to dispatch and keep track of job progress. However, if you answer, "my dump trucks regularly sit idle" then you should start by investigating ways to keep your dump trucks active for more hours out of every day. This might include opening up the hours you work. Making your fleet available for nighttime work opens up a lot of paving opportunities. By expanding your hours, you are maximizing the number of hours in a day your assets can be generating revenue, thus ensuring that your assets (dump trucks) don't depreciate without associated revenue.
Already Have a Full Project Schedule? Focus on Dispatch Effectiveness
It is important to understand where the pain points currently exist in your organization. If you are like many other fleet owners, you worry about whether your drivers are on schedule, where your trucks are, and whether you have any gaps you need to fill in the coming days. Your dispatchers are worrying about this too. New technology allows fleet owners to manage your entire fleet with software. While there are many trucking dispatch solutions available, looking for a technology, like TRUX, that specifically focuses on the needs of dump trucks is a great place to start. TRUX reduces the dispatching burden by providing easy to use drag and drop functionality, allowing your dispatchers to easily schedule trucks, and reassign work as needed when changes occur.
Communication with your drivers is key to running an efficient fleet. Many fleets struggle to effectively communicate with phone calls and group texts. However, logistics software with built-in communication tools allows your dispatchers to instantly communicate changes with everyone assigned to a given project. This drastically reduces the amount of time they need to spend calling or texting haulers with new or updated information.
Finally, it can be difficult to know where your trucks are at any given moment in time. However, GPS tracking is rapidly becoming a go-to technology for many fleets. We recommend looking at options that do not require an installed piece of equipment and rather operate off location information from cell phone data. Leveraging real-time GPS information means that you can give your customers up to date information on driver status, providing a superior customer experience. While you trust your drivers, GPS data that is available in real-time and historically also allows you to keep them accountable.
Already Have a Full Project Schedule? Focus on Dispatch Effectiveness
You can't effectively manage your fleet without including the back office. Many fleets are still working with paper records, making it very difficult for the back office team to manage the flow of information. Reducing the burden on your back office team allows them to focus their efforts on other areas of the business.
Software can help your team by providing them with digital load ticket access, the ability to download tickets and view tracked earnings with data export available. Not only does allow your team to process information more efficiently, but it also allows them access to historical records digitally. With TRUX, you can even go one step further. Drivers digitally punch-in and out of their work in the app, which means that you no longer have to round to the nearest quarter hour for their timesheet; and if any disputes arise, you have digital data to swiftly resolve.
Access on the Go
If 2020 taught us anything, it is that flexibility is key to staying one step ahead. It is becoming increasingly important to ensure that your operations don't grind to a halt if, for example, your dispatchers or back-office needs to work from home for a day or even for a few weeks. Whether you need this functionally all the time or only occasionally, construction logistics software, like TRUX, can help ensure that the data you need is at your fingertips - wherever you are working from.
TRUX Is Here to Help
TRUX is available across the entire US and understands the pains that come with running an effective fleet of dump trucks. There is so much that goes into creating a successful business, from keeping your fleet busy to optimizing your dispatch operations, keeping the back office on track, and making sure your team can work efficiently from anywhere - that's why we built software that allows fleet owners, contractors, and material producers to get the control, visibility and effectiveness they need to manage and scale their business. If you are interested, the first step to improving fleet management is scheduling a call with our team.