7 min read
How Material Producers Leverage Logistics Software For Success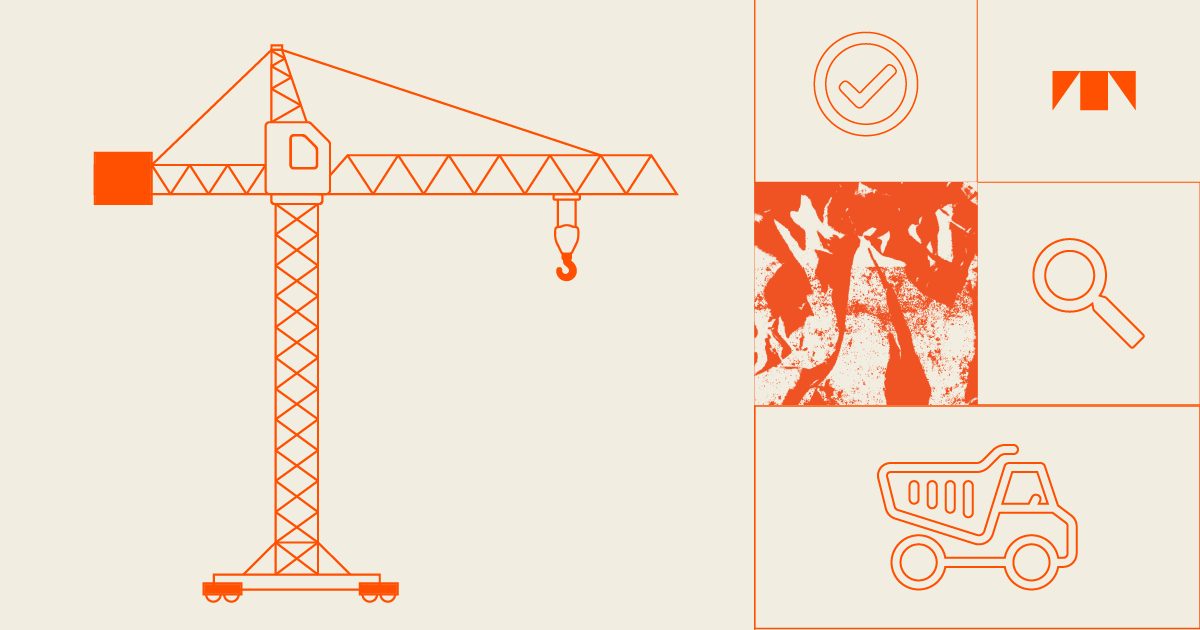 If you're like many material producers who are still operating without the benefits of logistics software, the past few months have been a mix of the good, the bad and the ugly.
Being the busy season for construction in most parts of the country, the good came in the form of lots of work. The bad most likely stemmed from too many costly delays caused by either a lack of haulers or simply the plain old inefficiencies you've always dealt with. And the ugly could have been caused by that gnawing feeling that your competitors down the road were delivering a better experience to their customers.
Nevertheless, it's not too late to set yourself up for success by leveraging logistics software. Material producers, as well as contractors and others in the heavy construction industry, are focused on improving their business outcomes in four areas with the help of this powerful digital technology.
Increasing revenue
Decreasing cost
Avoiding cost
Delighting customers
In this article, we'll take a look at each of these four areas and explain how implementing logistics software impacts each one for the better.
Improve efficiency with logistics software to bring in more revenue
You could generate more revenue by increasing your prices, but that can backfire, especially in the current environment. An alternative way to increase the revenue that's coming in is to increase the number of loads each truck is delivering each day. Keep in mind we're not talking about adding more haulers or more trucks. We're talking about driving efficiency so that each active truck contributes more to overall volume--with faster turnaround times, for example--so you can squeeze in an extra load from it per day.
Logistics software leads to, on average, one extra load per day per hauler and a 4% increase in fill rate.
The key to this improvement in your plant operations is being able to analyze cycle times based on your own accurate data. Now, you could have a few employees with stopwatches monitoring critical points in your delivery cycle, but that's way too time-consuming and error-prone. And you probably wouldn't have the manpower anyway. It's just an impractical solution when there's a far better way.
Logistics software that includes GPS tracking in real-time enables you to reliably measure cycle times and identify problem areas. You make adjustments based on facts, not guesstimates, which can result in increased capacity and throughput.
Here's an example of the difference accurate data collected at various points during the delivery cycle makes vs. going on gut feelings or inaccurate data. Let's say Hauler A seems to be taking too long to deliver a load. You think it's because they spend too much time getting from the plant to the construction site. Maybe the route has more than a few traffic signals and they get caught at every red light. Your dispatcher suggests another route which should allow Hauler A to make better time. But when it's all said and done, there wasn't a meaningful difference in the cycle time.
Trux logistics software gathers data at critical points for an accurate, reliable cycle time analysis. After several cycles, you see that, yes, it's true that Hauler A is taking longer, but it's not because of the time in transit. The data shows there's a bottleneck forming at the scale house. Whether the time suck is due to the exchange of handwritten tickets or because trucks are arriving there at the same time, the problem can be turned around with the help of logistics software.
Logistics software leads to 10% faster plant turnaround times, a 13% increase in loads per hour, and a 20% faster job site turnaround time
A worthwhile solution will replace paper-based processes with digital ones, including digital load slips, or eTickets. In addition to cutting down on the time it takes to get the necessary info into the hands that need it, digital load slips also save time in the back office.
The other problem--bottlenecks--can also be greatly reduced with the help of a logistics solution. Because of the real-time visibility your dispatcher now has, they can stagger arrival times to keep trucks moving in and out of the plant efficiently.
Enhance the bottom line by decreasing cost
The bottom line benefits of logistics software go well beyond simply increasing revenue. You can actually reduce costs with the right solution. Not only can you improve the utilization of your current trucking fleet, you'll reduce the need to hire additional third-party haulers, saving on the labor cost and the time it takes to locate more drivers.
Another way a logistics solution works to put more profit in your pocket is to reduce the overhead costs associated with traditional manual touch points like phone, text and paper.
Digital dispatching--Instead of using a whiteboard or spreadsheets to create the day's schedule and then relying on numerous phone calls and texts to fill it, your dispatcher can create a schedule and assign haulers digitally. This electronic method is faster, easier and gives your dispatcher some much-needed freedom to complete portions of their workload remotely, if need be.


Communicating schedule changes--There was a point in time when cell phones were a welcome improvement for communicating important updates to the folks who needed the information. But nowadays, leaving a message about a change order or a jobsite's temporary closure and hoping it was received is not good enough. Logistics software allows dispatchers to make changes to a hauler's schedule on-the-fly as needs change in the field. These changes are then immediately reflected on the hauler's schedule with new delivery locations, loads, and even load order automatically updated for the hauler. No more phone tag to communicate and confirm changes.

Logistics software also streamlines communications when dispatch needs to reach out by keeping all messages organized in one place. Dispatchers can message individuals or groups, and Trux Chat will keep all those messages separate from personal threads, making it much easier to find information when you need it and minimizing the chance that something important doesn't slip through the cracks.
Digital dispatching and a centralized communication system can improve dispatcher productivity by 40%


Digital tickets--As mentioned earlier, switching to digital load slips increases efficiency. But the electronic versions of paper tickets also help reduce cost in a number of ways. First, the data for each load will be accurate, so there's no chance that someone in the back office reads a seven when it should have been a nine. Next, the back office won't waste time chasing down a misplaced ticket. Digital tickets are uploaded throughout the day for instant access. And finally, jobs can be closed out sooner because all the necessary information for billing is at hand--there's no delay in sending an invoice because an illegible number had to be verified.
Digital timesheets

--Still another manual process that logistics software will replace relates to hauler timesheets. Without a logistics solution, you're very often going to be overpaying haulers because of either errors in reporting or due to the traditional practice of rounding up on hours. Digital punch-in and punch-out creates an accurate recording of how much time a hauler should be paid for.




Automated hauling needs calculation--And finally, automated hauling needs and velocity calculation reduces the cost of over- or under-scheduling haulers. Logistics software can calculate the number of loads required based on the number trucks, tons to be delivered, and cycle times, for example.
Logistics software makes it possible to avoid cost too
Of course, it's advantageous to your bottom line when you can significantly reduce costs--especially when the same solution allows you to increase productivity, as is true with implementing logistics software. But don't overlook the value of avoiding cost.
A more efficient plant and job site means reduced wait times, but it also has other positive results. You won't have to pay the penalty (higher payment) to your haulers who are delayed at each pickup and delivery turn. It may not seem like a lot, but over time those additional dollars can really add up.
Then there's the cost you may incur when there's a dispute with a hauler or even a customer. Logistics solutions provide detailed delivery records. This single source of truth cuts down on the time it takes to handle a dispute as well as the possibility that you'll pay out when you shouldn't have to.
Make your customers enjoy doing business with you
Gone are the days when customers were satisfied to place an order and wait in the dark, so to speak, until delivery. In part due to Amazon and similar last mile logistics platforms, today's customers expect and deserve more.
The best logistics software will include features meant to delight your customers. For example, Trux offers an electronic Order Confirmation that ensures that the customer and plant are in sync with what's been ordered. All the details concerning an order--amount, delivery address, special instructions and more--are recapped and automatically sent to your customer before the first truck leaves the plant/start location.
As an order moves through its delivery cycle, your customers will be able to check on its progress in real-time--just like they do with their pizza delivery. Being able to monitor their order from beginning to end gives them peace of mind, but more importantly it allows them to make sure the job site is prepared for each delivery.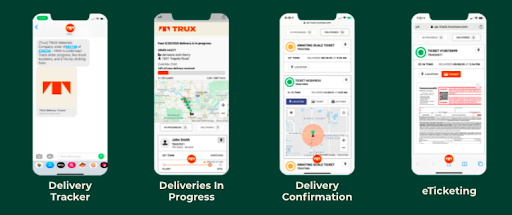 Finally, at the end of the day, the software automatically sends out a Daily Dispatch Summary which confirms receipt of the order and delivery details so there are no surprises for anybody.
Trux lightens the load on the road to success
Not all logistics solutions are built the same. Trux was built from the get-go by construction pros who also had an appreciation for the power of digital technology. The Trux logistics software solution delivers on all these outcomes:
Increase revenue
Decrease costs
Avoid costs
Delight customers
If you'd like to know more about how Trux can help your organization, take 5 minutes to complete this logistics assessment. You'll get some helpful insights. And of course, you can always reach out to the Trux team to learn more.