TRUX MAKES IT EASY FOR DUMP TRUCK OWNER OPERATORS TO get
more work, paid fast

It is difficult to grow your business when finding work and getting paid on time isn't reliable. Not with TRUX.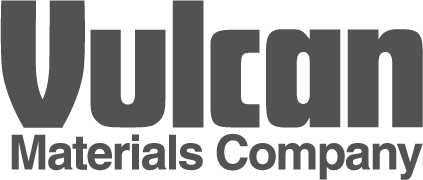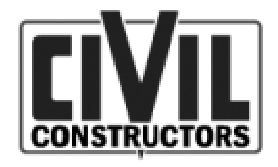 Trux makes it easy for dump truck owner-operators to find work, get paid fast and keep business booming by connecting with local contractors and material producers.
Take the Opportunity To Grow
Join the nation's largest network of technology-enabled dump truck drivers. Over 28,000 dump truck drivers trust us to find them more work and get them paid faster.
The Nation's First Dump Truck Marketplace
Trux is the first and largest digital marketplace for dump trucks, connecting owner-operators with local contractors and material producers who need dump trucks.
Connect with More Work
Our marketplace connects you to high-quality, local opportunities. Just browse available jobs and claim the work you want. It's as easy as that.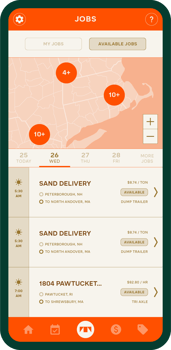 Get Paid Fast
Most owner-operators wait 50 days to get paid. Dump truck owners who haul on Trux get paid weekly. Yes, that's pay you can count on week after week.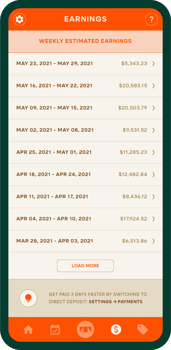 Cut Down on Paperwork
Haulers are under high pressure to keep accurate paperwork, but Trux was designed with you in mind. We make it easy to upload load slips directly into our app, and with automated invoicing, you have one less thing to worry about.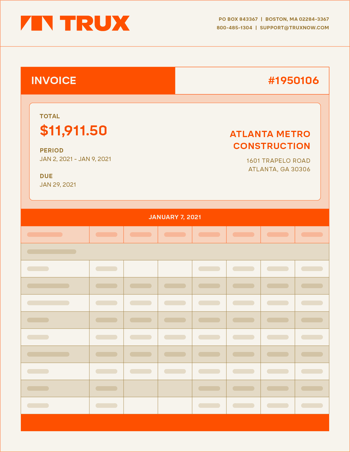 Cut Down on Confusion
Things change quickly, and when you're behind the wheel, it's even harder to keep up! Trux has built-in communication tools so you are always connected to dispatchers and the jobsite. Detailed job instructions and 1-click navigation ensures you're always on time and at the right location!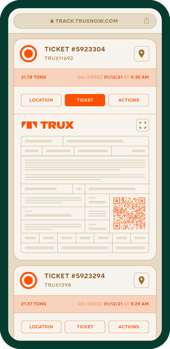 We knew we needed to find more reliable trucking. Rather than focusing on the problem, we knew the only way to get ahead was to find a solution and TRUX is the solution that works best for our business. By leveraging the TRUX platform, we are able to reliably find trucks when we need them, ensure material is delivered to the jobsite on time, and remain nimble as changes to our schedules occur.
John Carney
Foreman
Our partnership with TRUX over the past 2 years has allowed my team to vastly improve our trucking operations. TRUX gives us the ability to efficiently manage out fleet, get additional dump trucks when we need them, monitor performance, get digital copies of our tickets, and gain access to cost data in real-time. TRUX provides quality control over our trucking operations so we can deliver on our commitments to our clients.
Michael Musto
CEO & President
Manage Your Logistics More Efficiently