Getting Started: Get Dump Truck Jobs with TRUX
If you're struggling to find dump truck work, the TRUX platform can solve for that. And if you're happy with the work you're getting, there's no harm in finding out if you're being paid fair market value.
We've built a dump truck app, that gives you instant access to a wide range of jobs in your area & tools to manage your entire fleet of dump trucks.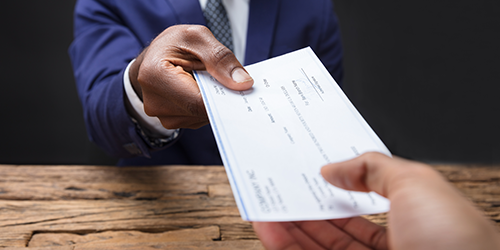 Weekly Payments Deposited Into Your Account:
You're guaranteed to get paid weekly via direct deposit when you use TRUX to manage your business. No more getting worried about a missing load slip or sending invoices to contractors and material producers. TRUX takes care of the heavy lifting for you, so you can focus on keeping your trucks on the road!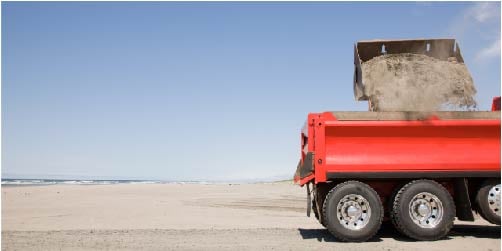 View & Manage All Your Work Easily:
The TRUX app allows you to view and filter the jobs in your area, ensuring you can see all the available jobs that will be a match for your truck type(s). Manage the schedule for your entire fleet easily in the app, view jobs you or your drivers have been requested for, and keep track of where all your trucks are while they are on the job.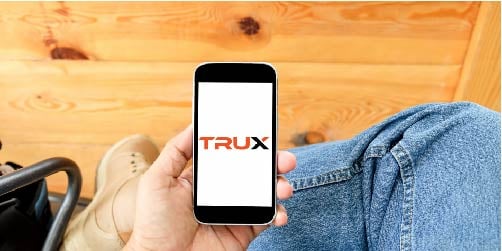 See Earnings in Real-time:
You and your drivers work hard all week. It shouldn't be difficult to calculate how much you earned in a week. With TRUX, you are able to quickly see in the app your earnings – you can even filter by driver or job!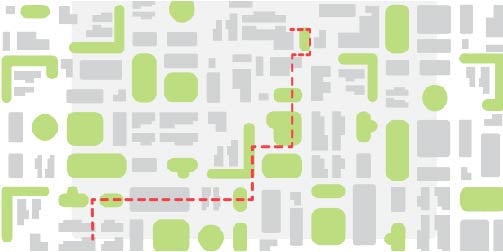 Clear Start Locations & 1-Button Navigation:
One of the biggest concerns we hear from the 20K+ drivers we work with is, "finding start locations is really tough". It isn't always as easy as plugging an address. That's why we teamed up with contractors and material producers to ensure accurate start locations are built into the app & our 1-button navigation ensures that you'll know exactly where to go – every time!
Create Your Personal & Business Profile
Log in and create your personal & business profile. Don't worry, we'll walk you through how to do this in the app. Have your W9 handy, you'll need it to set up your direct deposit payments.
Set Up Insurance
Have your insurance company add TRUX and any party required by written contract as "additionally insured for auto liability". You'll then need to have them send over your Certificate of Insurance (COI) to us.
View Available Work!
Once your insurance has been approved, you'll be able to search the marketplace for jobs available in your area. Claim work for yourself or your fleet of trucks!
Get Paid
Perform the work you claim & watch your earning go up in the app. TRUX pays haulers weekly, no more waiting for months to get paid!
Set Up Insurance
Step 1: Insurance Submission
Reach out to your insurance company and have them add: TRUX INC PO Box 540230, Waltham, MA 02454 and any party required by written contract as "additionally insured for auto liability".
Step 2: Send Us a Copy and You're Done
Please have your insurance agent/company send a copy of your Certificate of Insurance (COI) to insurance@truxnow.com.
Set Up Payment Information
Step 1: Direct Deposit Submission
Email us at support@truxnow.com with your completed W9 and a voided copy of a check.
Step 2: Get Weekly Payments
Once received, TRUX will confirm receipt and you'll be able to get paid weekly!
Nope, it's a completely free platform!
You'll get paid weekly through direct deposits to your bank via ACH.
ACH is used to deposit funds directly to your bank account. A voided check will provide us with all the information needed to set you up.
TRUX can issue you a paper check; however, please note that this manual process will take longer to arrive than direct deposits via ACH.
This is a tool to see the full market. You'll be able to view all available jobs in your area and have full visibility into job pay rates.
Get on the app, and browse all available jobs in your area. Find the specific job(s) you want, and view details. Click "accept job" and it automatically gets added to your schedule.
If you drive for a fleet owner, the fleet owner will need to sign up. Once we get them set up you will be able to sign up as a driver in their fleet. If you own your own truck, we can sign you up as an independent driver.
Yes, we understand that things come up. Whenever possible, please cancel 24 hours in advance of the job start time. If you need to cancel within a 24 hour window, please call our support team at 800-485-1304.
Our Support Team is ready and willing to help with all issues that come up. Please reach out to us before contacting the jobsite contractor for issues with:
Technical issues on the app