Operational, strategic, and ad-hoc analyses that help address historic, current, and future business problems
TRUCKING UTILIZATION
Understand the health of your trucking supply.
Improve driver retention and economics with hauling rates based on market data and hauler behavior

What is the average driver pay rate per day/week/month? How does rates differ by region/market?

How many hours/week are drivers working?
Optimize hauler utilization

At what time are drivers punching in for their first and out for their last job?

What % of drivers are driving daily? How many days/week are drivers active?

How much work have we dispatched to company vs. third party drivers? How does the cost associated differ?

Who are my best driver options for each pickup/plant location?

Who are my drivers within a 10/25/50 mile radius of each origin location

How many miles is each available driver from my desired origin location?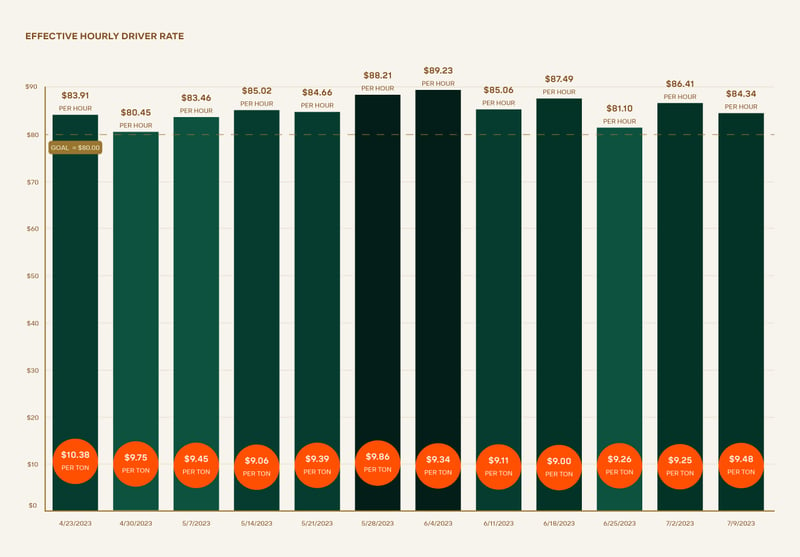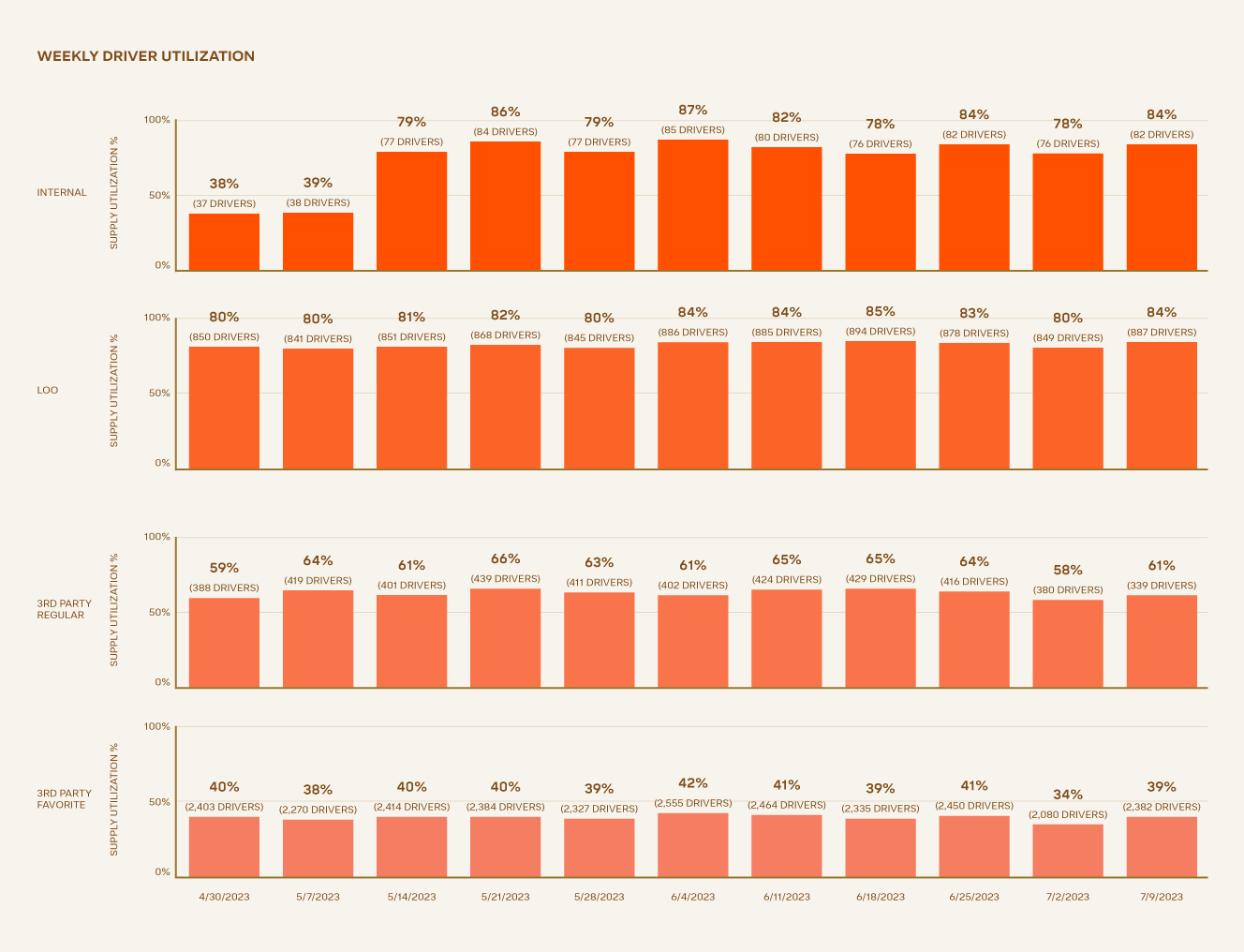 PLANT EFFICIENCY
Optimize your operations with more accurate planning given actual load and unload times at your plants, quarries, and job sites.
How long do load and unload times take for each load at any origin/destination location by market?

What % of loads meet our target load and unload time goals? How do these times differ by time of day?

How much are we spending on load, unload, and transit?

View the delivery location of each load relative to the geofence/drop zone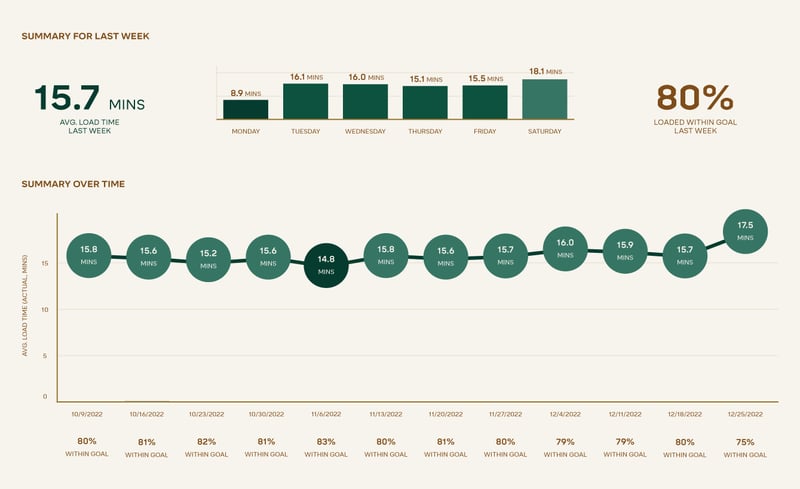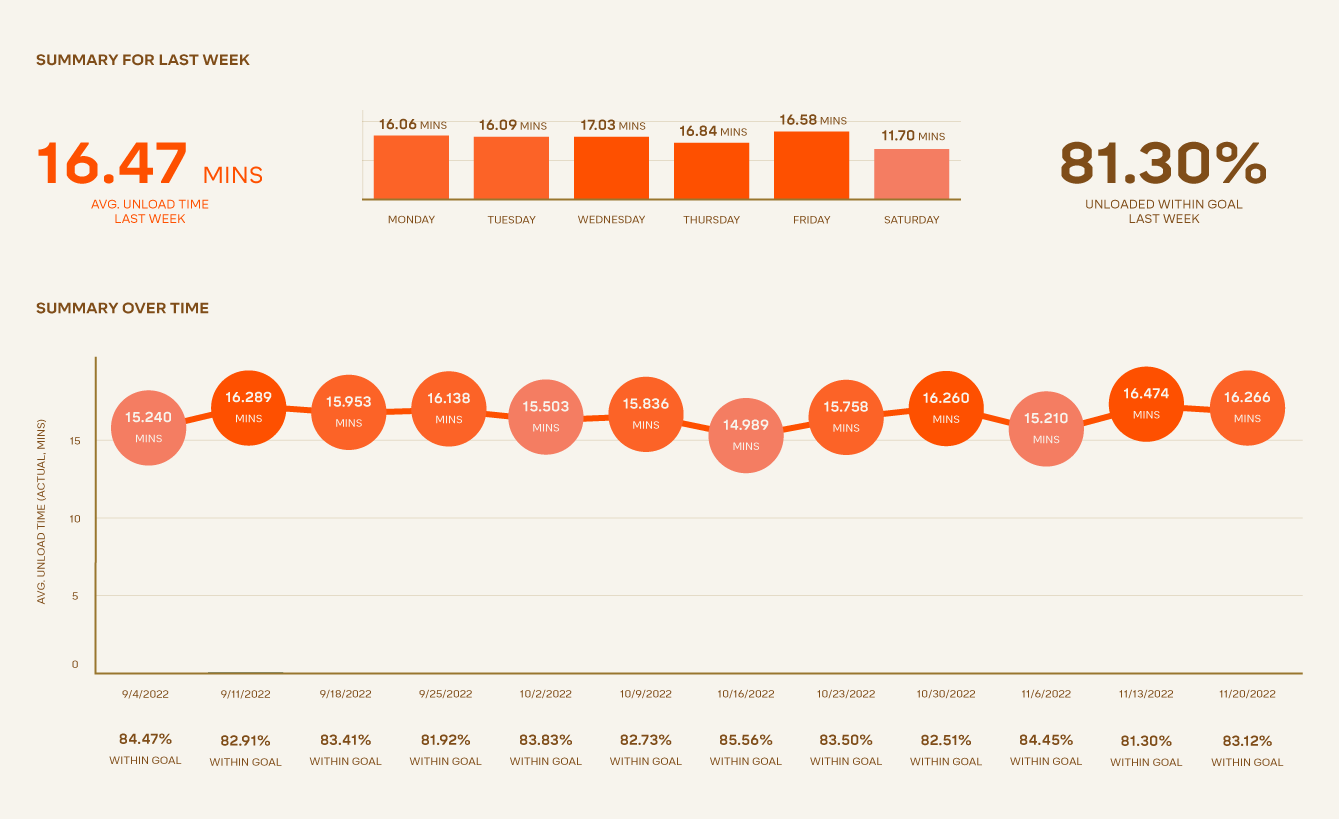 FILL RATES
Monitor your ability to meet customer commitments.
Compare the calculated ideal trucking levels for dispatch orders to the actual used and scheduled trucks.

What percent of scheduled tonnage is delivered?

How does planning ahead improve daily fill rate?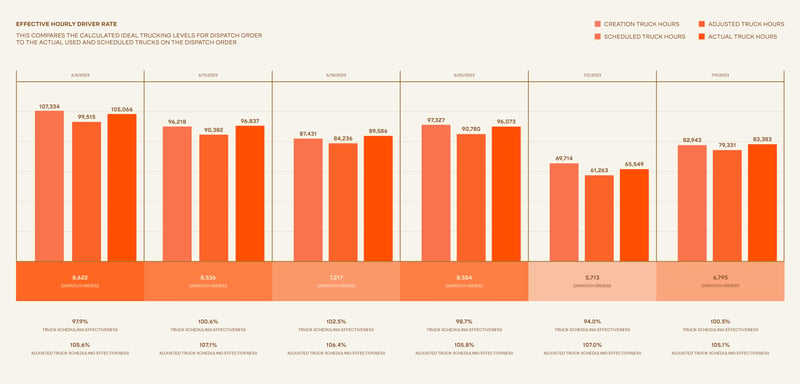 CUSTOMER ENGAGEMENT
Improve your customers' experience by driving engagement with digital tools.
What % of orders are successfully being delivered?

What % of orders include a link to monitor delivery progress?

What % of tracking notifications have been opened?

GREAT TEAMS DEPEND ON TRUX
"Having an idea of when the trucks are loaded and how long it's taking them to get here is helpful."
Foreman
"I can see where the inbound loads are, how many have been delivered, and where we should finish the day. That's really important information"
FOREMAN
"We can speak to the customer knowing they see what we see, and we see what they see, so both sides can stay in sync."
Dispatcher
Looking to identify and solve real business problems with data?
Let us show you how Trux Insights can deliver real, measurable improvements.